Healing Danger (Fortis Security #1)
by
Maddie Wade
Purchase link:
Amazon
My rating: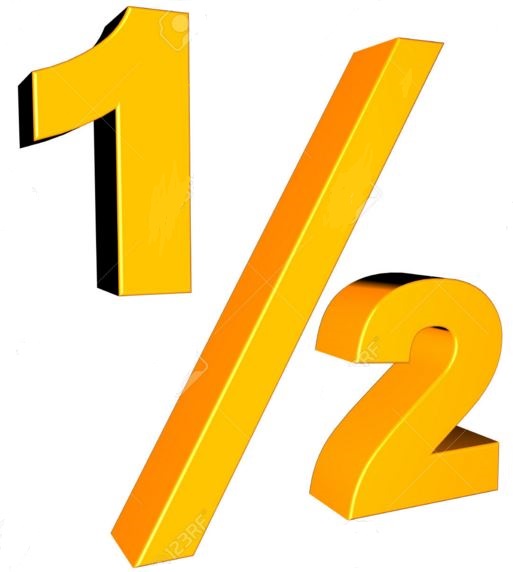 Heat rating: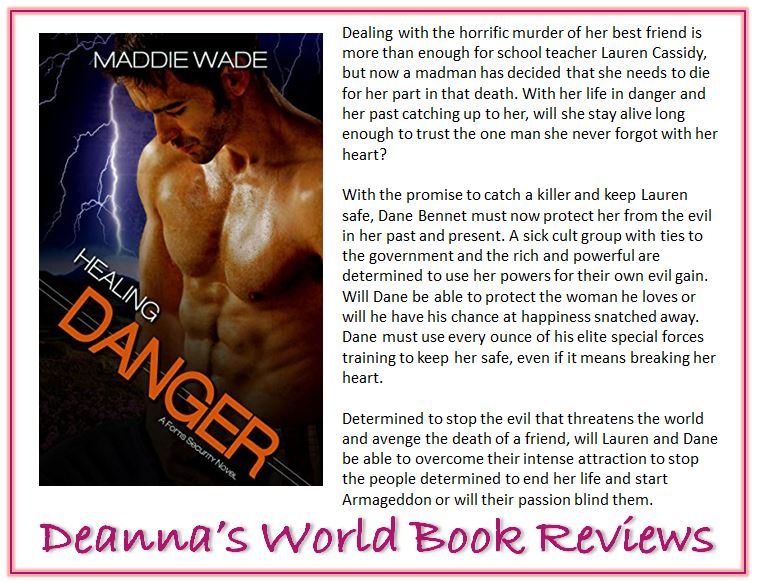 Healing Danger is the debut novel of new to me author, Maddie Wade. This novel is a promising start to a series for a first time author. It's a fun, easy read with relate-able characters and some uncomplicated suspense thrown in.
Ms Wade does a very credible job of building a world and setting up this first book as the foundation for a broader series while introducing all the players in it. The good guys - the heroes and heroines of each subsequent book, and the bad guys - the ultimate big bad who are out to rule the world. Of course, all the bad guys are delusional, but isn't that almost always the case with megalomaniacs? The slight paranormal overtones of the story also adds some interest the plot and I love anything paranormal.
I felt the story for Healing Danger itself was mostly a set up for subsequent books although we do see the romance develop between Lauren and Dane. Their relationship does develop rather quickly but it's understandable considering a previous history they had shared. But the best part of the story for me were all the other characters who were introduced as well as the subsequent chapters of the story after the bad guys got caught and that part of the story wrapped up. I really enjoyed further insights into the lives of the Fortis team. I'm glad the book itself didn't end when the bad guy got caught, and Lauren and Dane got their happy ending. I liked seeing what happened "after" the happy ending.
Lauren is a special lady. She has a gift that sets her apart from others which she keeps a closely guarded secret. However, she's also a lady with a target on her back and she's coveted by a group of terrible people who seek to use her gift for their benefit. Lauren also is a little gun shy when it comes to men since she's had a bad experience based on poor judgment of a previous man in her life. She's working to overcome her insecurities when Dane comes back into her life. It's a big step for her to trust again and she places that trust in Dane both because of their past history and how she feels about him now. Lauren is very likable. She's nice, kind, compassionate and very brave. She shows her strength is surviving a past abusive relationship and facing the new challenges coming her way as she is stalked by the bad guys. Even though Lauren was very nice and likable, she didn't invoke any strong feelings in me until towards the end when she does something incredibly brave to protect Dane but also saves the day. I don't think I would have had the guts to do what she did. It was an epic move on her part.
As for Dane, he's your typical protective, alpha male, military type. The thing I liked about Ms Wade's handling of Dane was she made him vulnerable. We often got to see inside Dane's head and got his POV and his feelings. I loved his internal dialogue as he struggled with his feelings for Lauren vs his need to protect her from harm. It made Dane a very approachable hero for me.
As a debut novel, I did have a few gripes with the book. I do not know what version of the book I ended up with but I hope it's not the final version since it was full of grammatical errors. If it was the final version, the book was very poorly edited. I'm not one to normally pick up on that since I do enough critiquing of early drafts, beta reading, reading ARCs, etc., that I've taught myself to overlook most errors but this book had so many of them, it was enough to make me take note and at times even throw me out of the story.
There was some use of colloquialism which I didn't think was appropriate in the writing, words like "gonna" and "kinda". Words like that are okay for everyday conversation but not for a book.
The book is set in the UK. Ms Wade mentions names of towns and places in the story but I would have liked a little more description of the places she mentioned. Nothing overly long but a small description to identify the town, it's location relative to perhaps a bigger, more well-known UK town or city would have been nice. As it was, I pretty much drew a blank on all the places she mentioned and simply assumed they were towns in the UK somewhere. I really did not have a picture in my head of what the town Lauren and Dane lived in looked like. From a location perspective, everything seemed somewhat murky to me and I'm fairly familiar with some of the bigger and more well known places in the UK having visited the country several times.
The operational aspects and technical terminology used for the suspense aspects of the story were also quite loosely formed. I felt this part of the story needed more in depth research. There were some parts of the story where bugs were being planted and gadgets were being used which seemed to be rather convenient and not properly explained. I would have liked those parts to be a lot more believable.
And finally, I did think the head hopping between the various bad guys (there were a few) and back to Lauren and Dane got a little confusing at times. I understand Ms Wade was attempting to set up the bad guys back stories and their motivations but I found at times it made the story somewhat disjointed.
Overall though, I thought it was a great effort and I'm looking forward to reading Nick and Skye's story next.
View all my reviews
Ab

out the author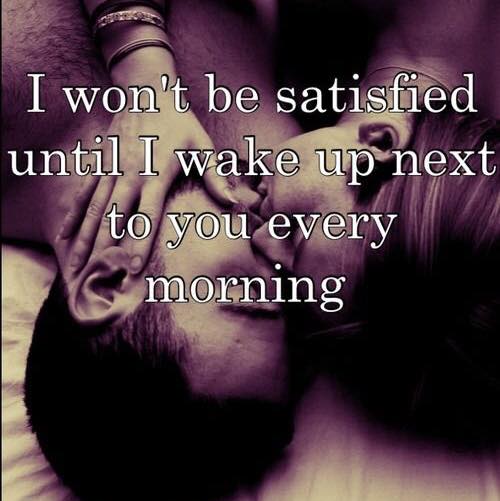 Maddie Wade:
Website
-
Facebook
-
Goodreads
Find Deanna around SOCIAL MEDIA: