Please join me in welcoming Michele DeWinton to the bloggity today. :-) I'm delighted to have Michele join me since she's just a short hop across the waters from me. We're practically neighbours (if you don't count the several hour flight!). I love New Zealand though I've never visiting Auckland where Michele is. I loved Wellington and was there for work once, and later for a lovely vacation with my Steve. My most memorable moments? Well, Wellington is WAY windier than Chicago, so I think Chicago needs to give up the moniker "Windy City". I also went hiking without a hat on and burned my scalp. That was not fun. But most interesting was watching a Scottish play with Kiwis trying to do a Scottish accent. Have you ever tried listening to a Kiwi do a Scottish accent? It's almost impossible to decipher. My Steve had to translate most of the play for me. Anyhoo, I should stop blathering on and let Michele take the floor ... or rather ... the blog ...

Welcome Michele ...

Real life Happy Ever Afters
A the moment I'm stuck on a tropical island, there's a handsome man with a fine Scottish accent hiding from his past, and I'm just glad not to be in Texas any more… Okay, so I'm not actually there. And I'm not from Texas. Writing it almost makes it true but not quite, right?
Hi and thanks for having me. I'm Michele, words are my drug and I always kiss and tell. I'm working on a new release for the Entangled Publishing Lovestruck line at the moment: Her Hottie Highlander, and it is all kinds of fun. But as I write another passage about the tropical view out of the window of my character's lives, I'm caught by how much reality is paralleling my fictional universe at the moment. The best bit is seeing a real life happy after play out in my friend's life.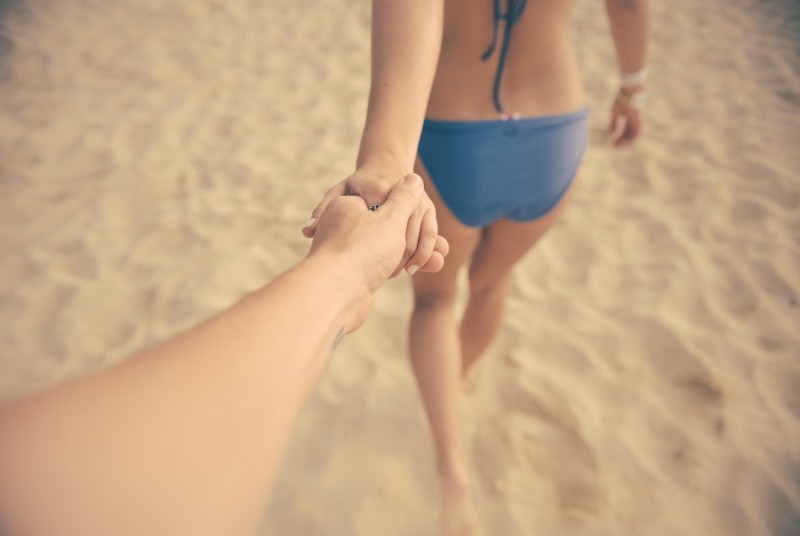 Photo via
VisualHunt.com