His Pregnant Sleeping Beauty (The Hollywood Hills Clinic #6)
by
Lynne Marshall
Purchase link:
Amazon
Helen's rating:
Heat rating: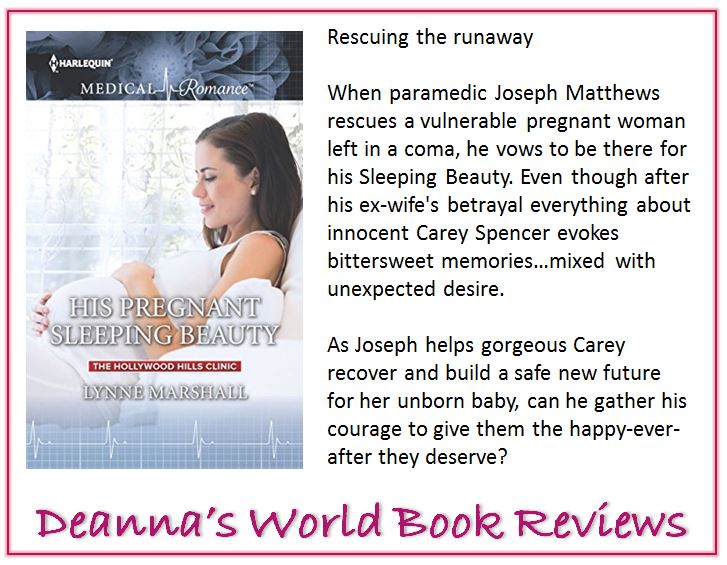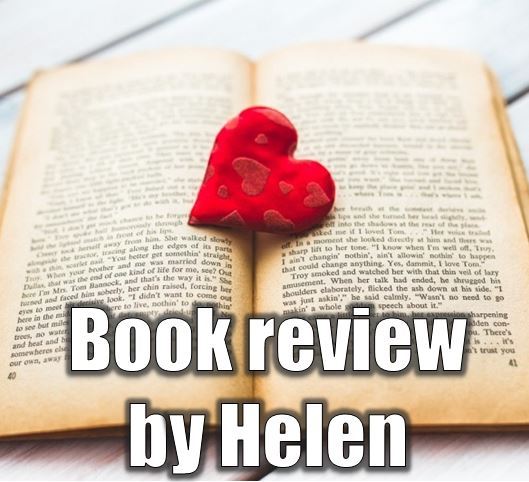 This is a beautifully written emotional journey to a gorgeous HEA for two people who have been hurt badly and are both reluctant to start a relationship.
Joseph (Joe) Matthews is a paramedic who owns the company that has the contract at the exclusive Hollywood Hills Clinic. He loves his job and he is such a caring person. Joe comes from a loving big family and he would one day like a big family himself but he has been hurt badly by his ex-wife and best friend and also has a worry that he keeps to himself, but when he sees a woman get of a bus and then get mugged there is a need to help and protect. Will this mystery woman help Joe realize that he can have a happy life ?
Carey Spencer is on the run from an abusive partner. She has taken off on the first bus leaving her home town and she is ready to make a new start for herself and her unborn baby. She is a nurse by profession and a very caring thoughtful person. Carey has no close family and is on her own, but when she gets of the bus in Los Angeles, her life is about to change forever. Right off the bus, she is mugged and ends up in a coma at the Hollywood Hills Clinic. When she awakens three days later Jane Doe has a knight in shining armour to look after her.
This is a magical story that will make you smile as Ms Marshall again draws us in with her fabulous stories of love and the caring her heroes and heroines bring to the pages. Joe and Carey have a lot to overcome from their pasts and it is not an easy path but a path that they conquer in such a beautiful way. Both crave family and this is something they can give each other. I do highly recommend this story. You will not want to put it down. This is book 6 in The Hollywood Hill Clinic series that is fabulous.
View all my reviews



About the author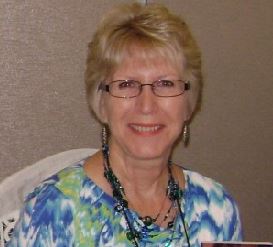 Lynne Marshall:
Website
|
Facebook
|
Amazon
|
Goodreads
About the reviewer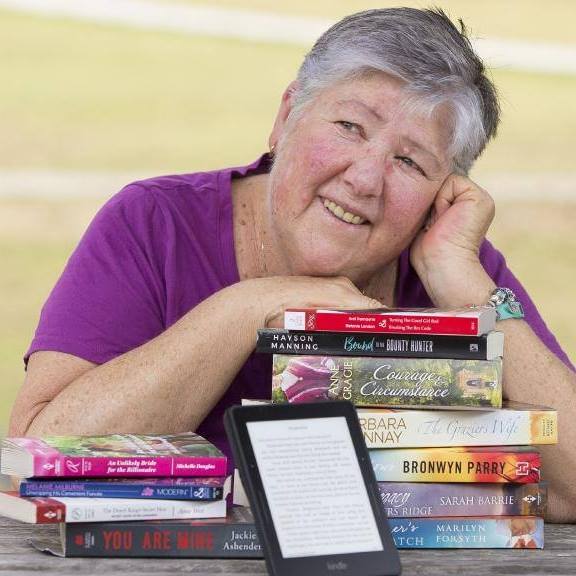 Helen Sibbritt:
Facebook
-
Goodreads
Find Deanna around SOCIAL MEDIA: