Welcome to another Manview. For those of you who are new to Manviews, these are reviews of romance novels specifically from a man's perspective, the reader today is my very own Steve. You can find previous Manviews
here
.
I have been instructed by Mr Manview to apologise in advance that there is no snark and no authors' feelings were hurt in the writing of this review. Also would like to point out, this is a first for Mr Manview. His first 5 star review. Congratulations, Juliette! I think you set a new standard for romance with Steve since your book was a romance AND paranormal. If you're wondering why I'm saying this, read Steve's Manview Bias
here
.
Forged In Fire (The Vessel Trilogy #1)
by
Juliette Cross
Purchase link:
Amazon
My rating:
Heat rating: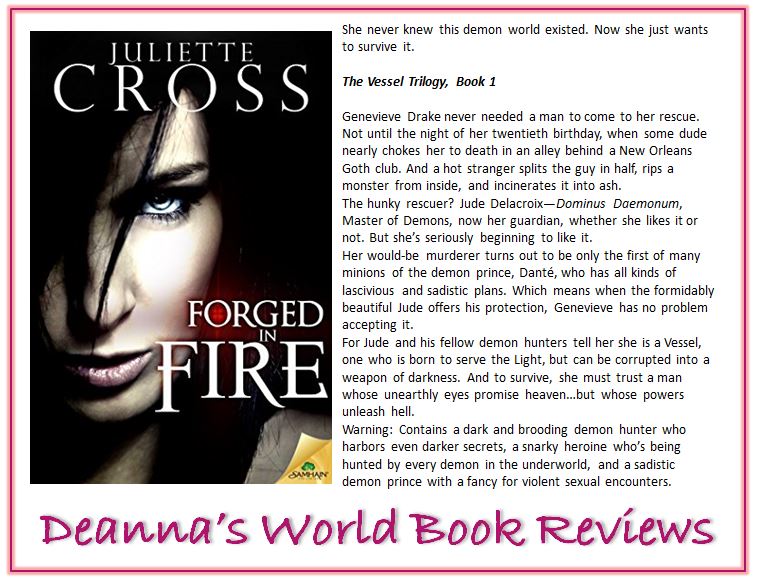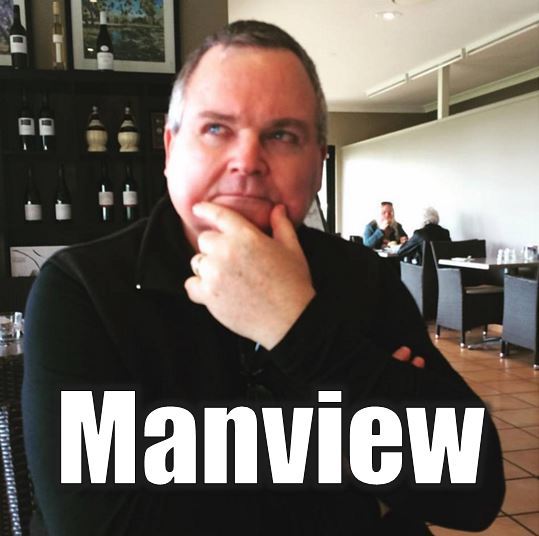 Juliette Cross is a new to you author. What did you think of her writing? Will you read her again?

Juliette is a superior writer to others I have experienced when reading romance and for the most part, when reading any genre. She is an excellent writer and story teller. I appreciated her descriptive style and analogies.
(Deanna) Psst Juliette!! Steve said he likes your writing so much, he wishes you wrote boy books, like the thrillers he likes to read!

Another first for you, Forged In Fire is paranormal with demons and demon hunters. What did you think of the paranormal aspects of the story?

I did not think it was possible for me to like a paranormal anything, yet alone, romance. However, Ms. Cross made it plausible, even real, for me. The intersection of the human and demon worlds actually worked. I was prepared to hate this book, but ended up liking it immensely.


What did you think of the world building for this paranormal world Juliette has created?

Maybe because I am new to this, I could have actually benefitted from more back-story. I am usually critical when a writer spends too much time on back-story, but I would have benefitted from a bit more description of the demonic world and how it evolved through history in the beginning of the novel. However, I was able to pick up enough which is maybe just right! I also thought Juliette did a great job of melding the demon world with factual human history which really impressed me.


Did you think the story was intense or emotionally charged?

Not really. There was tension and some longing to see how a scene would turn out, but I did not feel the story was intense nor emotionally charged. I felt it was sexually charged with the interplay of Genevieve and Jude and Genevieve and Dante though. For pure sex scenes, except for some kissing and touching, there were no sex scenes in the book! I was waiting for Jude and Genevieve to 'do it' around the 50%-read mark, but it did not happen. Yet, I gave it 3 flames because of the sexual tension and unrequited passion that existed between the two main characters. In terms of actual sex scenes, it was a 1.5-flame rating. I am hoping to find Book 2 in the series being a real 4-flamer!


What did you think of the story overall?

I quite liked it. I really liked the characters – not just Jude and Genevieve, but all of them, even the demons.


What did you think of Jude and Genevieve?

I liked them both very much. Neither was pathetic or stupid which seems to be the pattern in a lot of romance novels before somehow they 'land' each other at the book's end! I really liked that Juliette made them smart, sophisticated, successful, and likable. Both also had some ego combined with self-awareness and even humility. In most romance novels I read, I usually cannot stand at least one if not both of the protagonists, but in this case, I really liked and admired both Jude and Genevieve.


Since this book is the first in a trilogy, do you think you would want to read the rest of the series?

Yes.


What's next on your reading list?

America's First Daughter
which is about the daughter of Thomas Jefferson. I am a huge fan of Jefferson and historical romance, so looking forward to it.
View all my reviews
About the author


Juliette Cross:
Website
-
Amazon Author Page
-
Facebook
-
Twitter
-
Pinterest
-
Goodreads
-
Newsletter
About the reviewer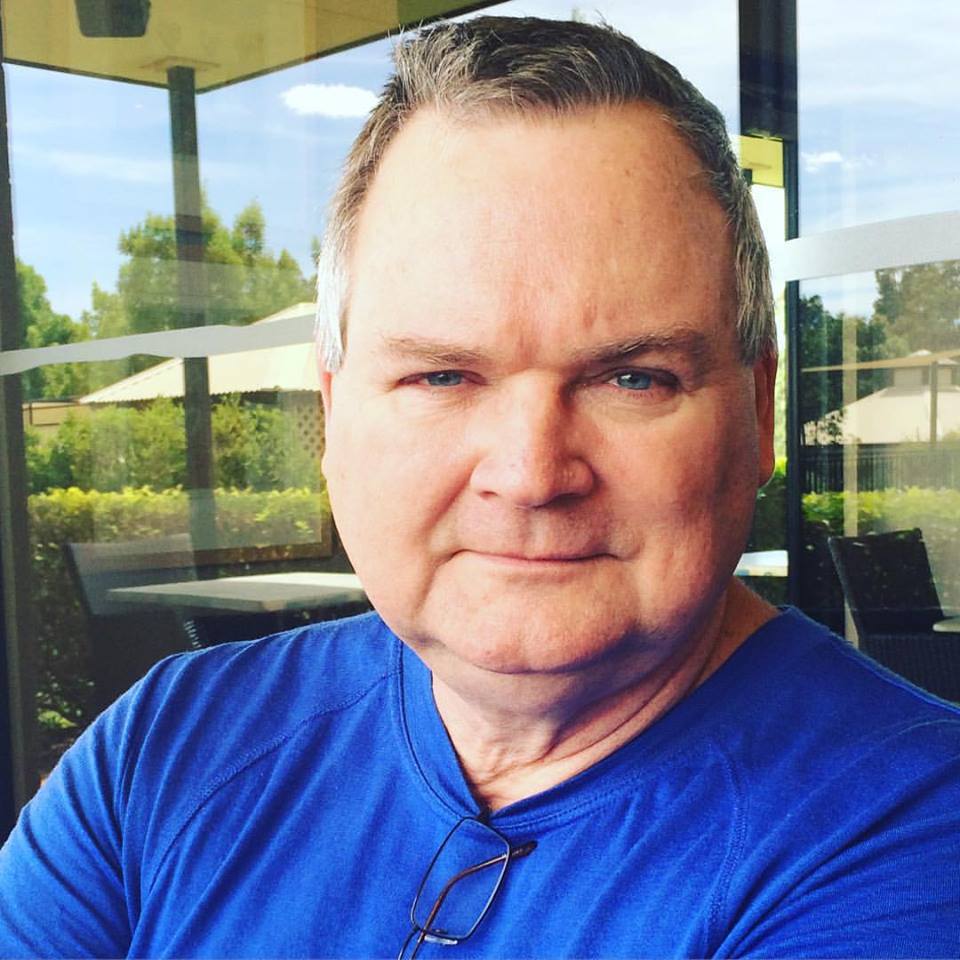 Steve Shipley:
Website
-
Facebook
-
Twitter
-
Amazon
Find Deanna around SOCIAL MEDIA: