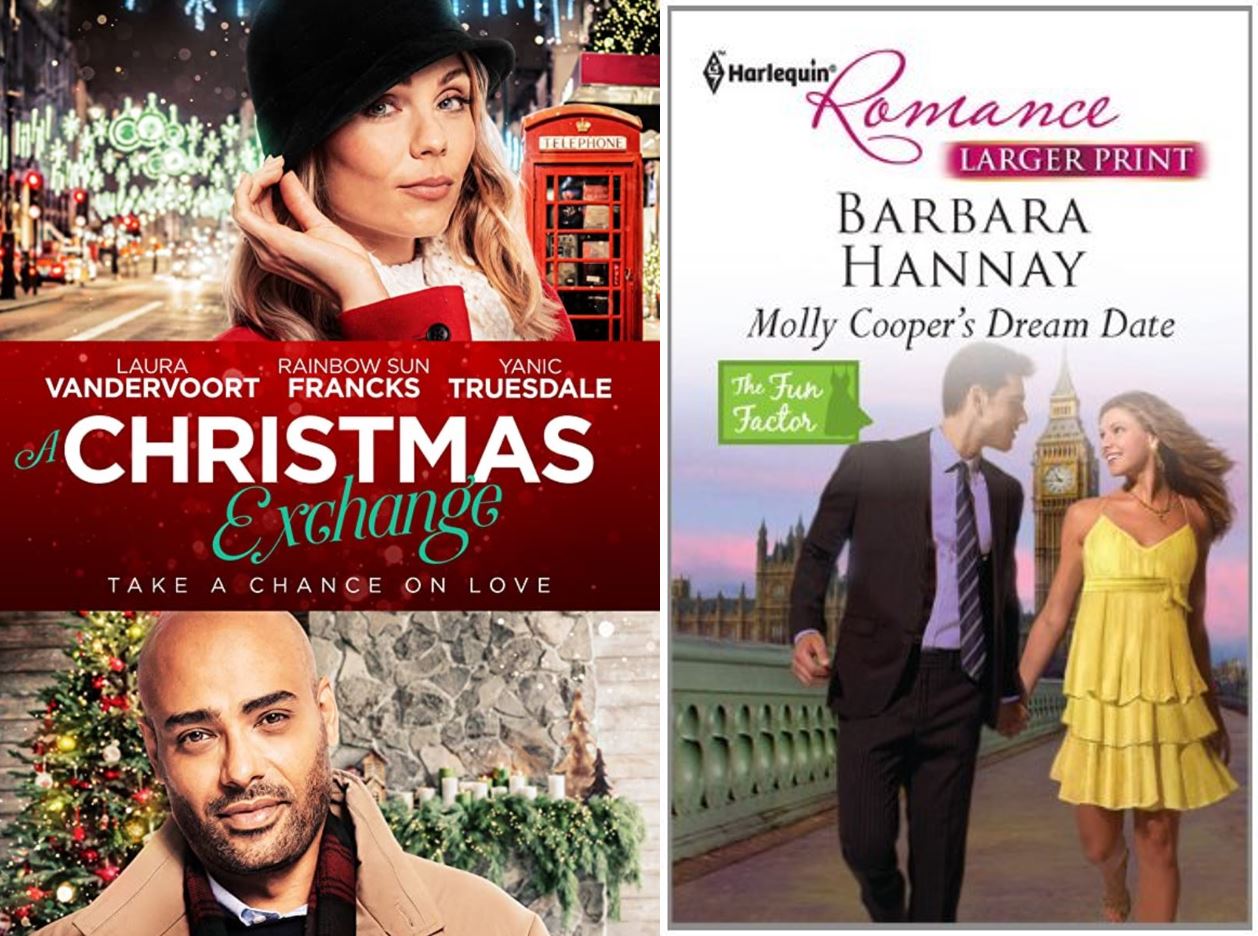 Fair warning,
this post is going to very spoilery
if you either haven't watched the movie,
A Christmas Exchange
or read the book,
Molly Cooper's Dream Date
by Barbara Hannay.
If you don't want any spoilers because you are planning on doing either or both, click off now.
I have
other stuff you can read
that are fun too.