You may or may not be aware but Amazon has recently updated their
Community Guideline
s in an effort to clean up the ongoing problem of fake or bot-driven reviews. I'm glad that Amazon is taking active steps to do this though it might affect some people who are currently reviewing products or books on Amazon. My focus here is on book reviews.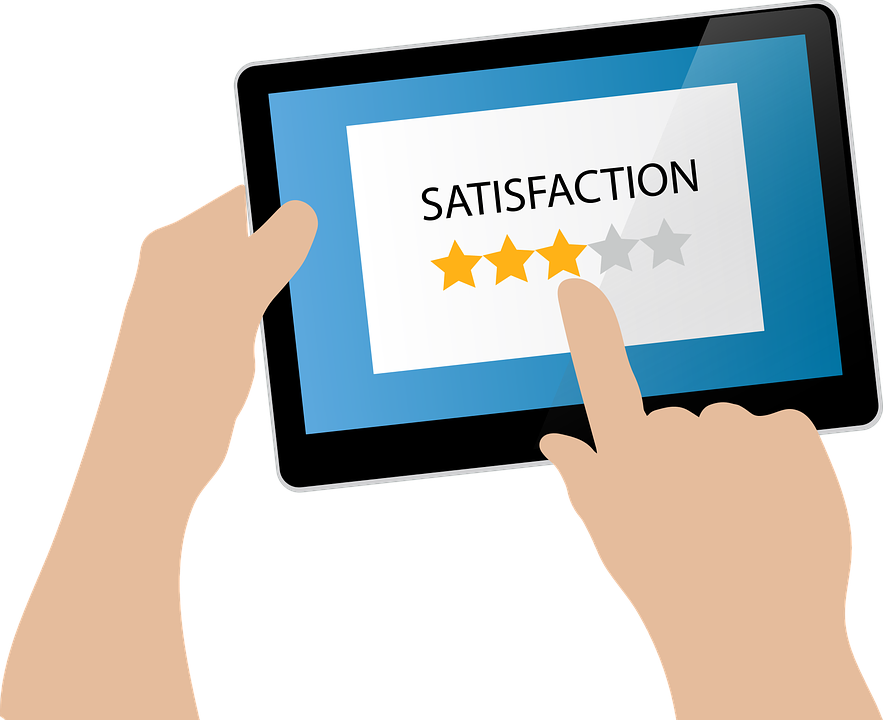 Here are some things you need to be aware of if you are a book reviewer and you frequently get advanced copies (ARCs) of soon-to-be-released books to read early and post reviews on the main Amazon US. At this point, other countries' sites like Amazon UK, Amazon Australia, etc., have not yet been affected but that might change over time.

For starters, you now have to have spent at least $50 with a valid credit or debit card for the past 12 months on Amazon in order to be eligible to post reviews. These can be purchases of anything and includes shipping so long as it is bought from the Amazon US site. I do not think that is an unreasonable amount for Amazon to set, after all, we are using their platform. While I don't purchase much from Amazon, I can still easily rack up that amount in a few months from my ebook purchases. It's especially easy to one-click on books that are on sale for 99c or more, and there are so many of those books out there.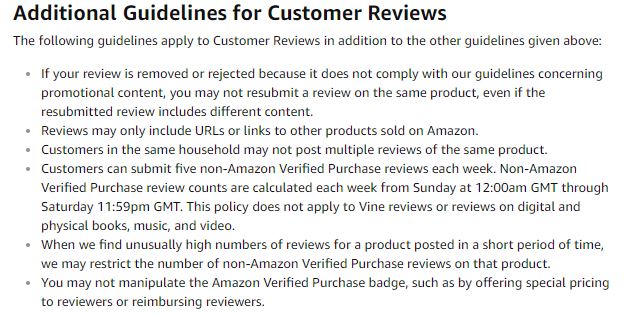 Another thing to be aware of is the frequency with which you can post reviews. I know with many book reviewers, they are sent books to review so they don't end up purchasing a copy. In that instance, those reviews are
not
verified purchases on Amazon. You can now only post up to FIVE non-verified reviews a week from midnight GMT Sunday through to 11:59PM GMT Saturday, and then the cycle repeats itself. I know that a lot of reviewers are very avid readers and post a lot of reviews. I have heard some people say they read as many as three books a day (I don't know how they do it!). That would be twenty-one books a week. It's more than the allowed number of non-verified reviews a person can post. In that instance, I'd suggest posting your other reviews to Goodreads and inform the publisher or author of Amazon's rules for posting reviews. I'm certain they will be understanding. Or start your own blog and post the reviews there. You can post as many reviews as you wish on your own blog. It's totally under your control. One thing I suggest you
don't
do is violate the five reviews number. You may get away with it a time or two, but not in the long run. Amazon is really clamping down on their review requirements. Don't risk getting your account canceled or your review privileges taken away. I've seen people getting their
Amazon accounts canceled for review policy violations
.
UPDATE: Upon closer inspection of the guidelines (sorry, my mistake for overlooking it in the first place) the five non-verified reviews do not apply to Vine reviews, reviews on ebooks and paper books, music, and videos. That said, I'd still be cautious with the number of reviews I'm posting because I've heard of people getting their reviews deleted or their review privileges taken away. I cannot speak to the reason Amazon does what they do.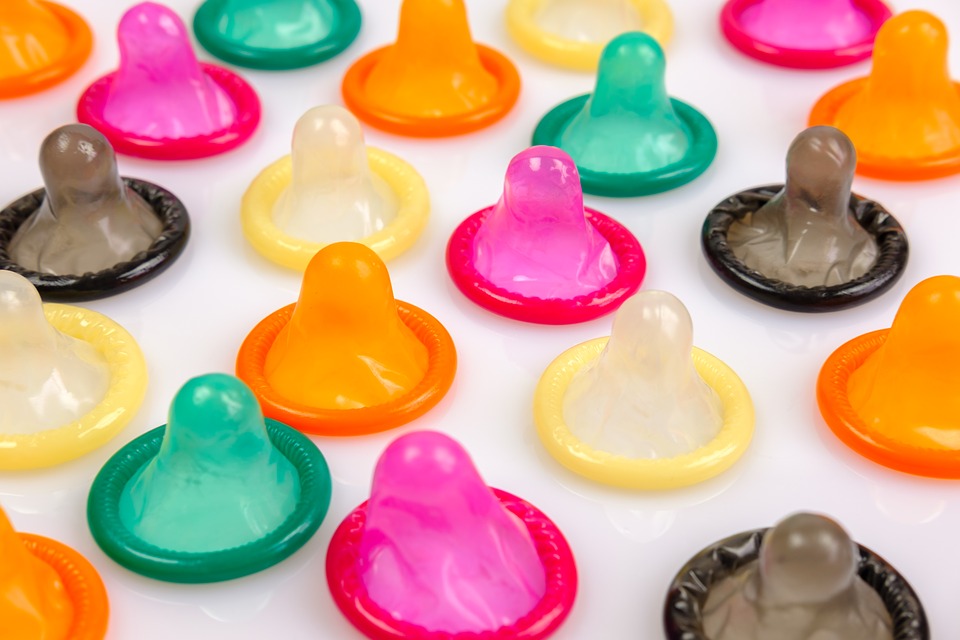 If your review is rejected because you used an inappropriate word, you can try to resubmit it. I've done that lots of times, in particular, because Amazon is very fussy about swear words. Do not use naughty words like: fuck, dick, penis, asshole, bitch, etc. Even variations of the word with asterisks can get caught. Try to use something completely different. For example, instead of "fuck", I say "eff". I've seen "f**k" and "f*ck" rejected. However, be aware that not all resubmissions will be approved or allowed. Amazon does reserve the right to not approve and post a review. I've heard stories of some people waiting up to as long as six weeks for a review to post. My record was ten days and they were ten very long nerve-wracking days.
In general, if there's nothing wrong with your review, it can post immediately in a matter of minutes, or in days, or weeks. There's no rhyme or reason for it. I've had instances where I've posted a bunch of reviews and assuming there's nothing wrong with them, some of them post immediately, and some of them take days or weeks to post. I do not understand why. Is it because they have gotten caught up and need to be reviewed by a real person? Is it because there's a long queue of reviews to go through the Amazon review algorithm? I do not know. What I do know is it's a nail-biting process, waiting for a review to post. I find myself quite nervous whenever I post reviews on Amazon these days.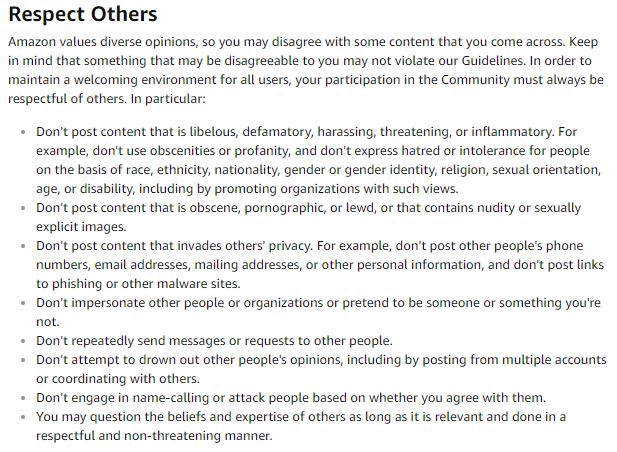 And finally, as it says in the Amazon guidelines, be respectful. There are a lot of hateful trolls and negative people out there who post some really horrible and mean things. Don't do that. If you get reported often enough, that will jeopardize your account and your review privileges.
I know friends who have had their reviews removed and their review-ability revoked. It's very distressing. Don't do anything to jeopardize it if you want to keep reviewing on Amazon. Alternatively, don't review on Amazon. Review on Bookbub, Barnes & Noble, Kobo, Goodreads, your own blog, etc. There are options other than Amazon even if Amazon is the biggest ebook retailer and your reviews have the most impact there.
There you have it. A brief rundown on the recent changes to Amazon's review policy. Please heed it.
Tell me, do you review on Amazon? Aside from Amazon, where else do you post your reviews?
Find Deanna around SOCIAL MEDIA: