My rating: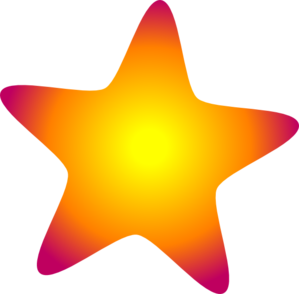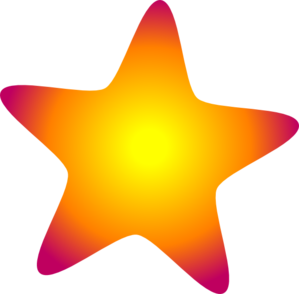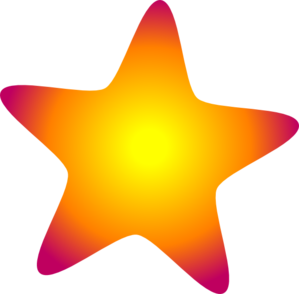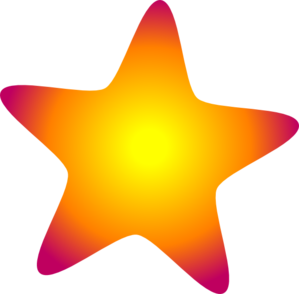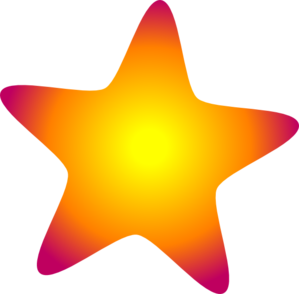 Heat rating: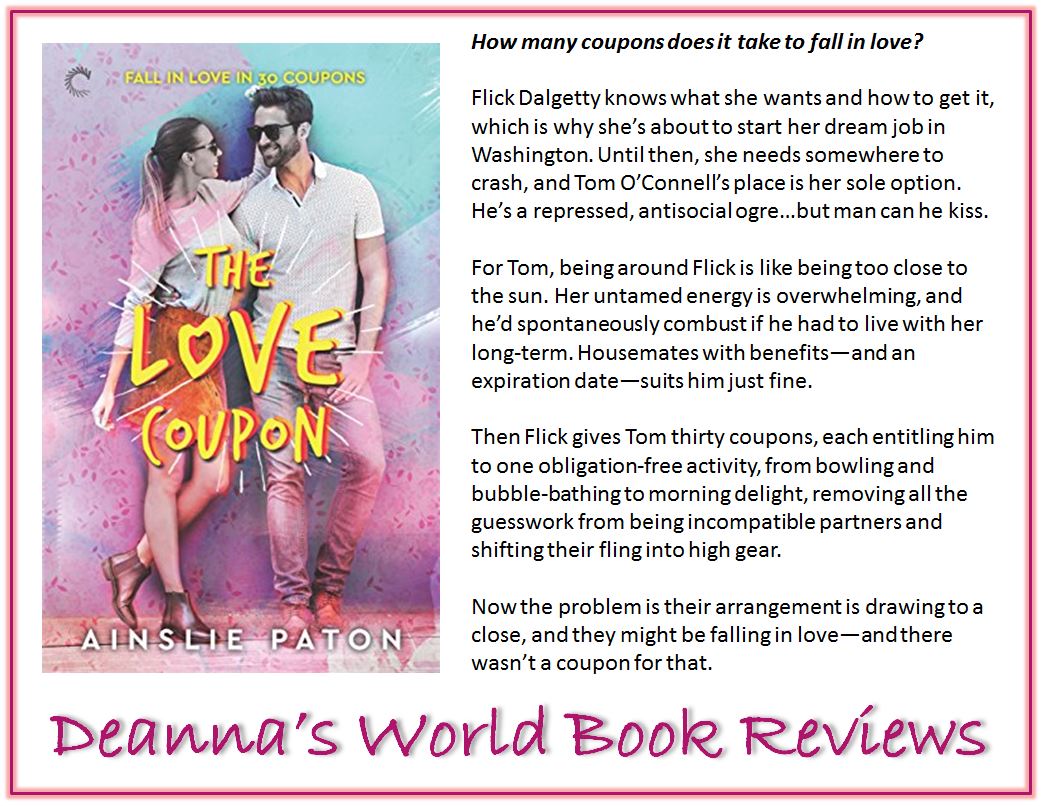 The Love Coupon is a wild, crazy ride with redeemable coupons for fun, laughter and sexy shenanigans. It's deep, emotional and will rock your world as you dive headlong into Flick's antics and Tom's reticence. It will crush your heart, delight you and make you think about what really matters in life and love.
I love Ms Paton's writing. She's the only author I read who has a very unusual, almost poetic cadence to her writing. It's like reading to a beat of something playing in the back of your mind. I find this utterly unique even if it does take a little getting used to if it's not something you've encountered before or if you haven't read one of her books in the past. It's what attracted me to her writing in the first place way back when I read my first book she'd written.
When you look at the cover for The Love Coupon and read the blurb, you think this is a fun, light read. In part, it is. But mostly, it's not. It's a deep emotional exploration into the lives of two completely different people and how they come together to play and to love. How people can grow in their relationships from barely tolerable, to friendship, to love. Ms Paton has a tendency to pull the rug out from under the heroes in this series, to shake them up and inject some vulnerability into them. She empowers the heroines to be bigger than themselves and what the world expects of them. It becomes an exercise in learning to live and learning to love when there are obstacles in your way. It's worth taking the time to read it and examine the exploration into human nature.
"Look at the two of them. Many talking. Much relationship. Who needed thirty-six questions designed to create intimacy like Jack and Derelie? They had honest distrust, mutual necessity and grudging sexual awareness."
On the point of the coupons, it doesn't happen till later in the book. It's Flick's way of making Tom loosen up and live more in the moment. I think they are a fantastic idea in the way they got Tom to get involved and ultimately fall in love. And for that reason, they worked perfectly. The coupons are cute and fun, but that's not what this story is all about.
Flick makes me dizzy. She is this roller coaster ride of chaos and color but underneath that she's ambitious, professional and responsible. At first glance, Flick is all cotton candy and sugary sweet. Too much of her and you'll throw up on your own shoes. Then you get to know her and find out there's surprising depth to her. She struggles with an ungrateful family, cares for someone who means a lot to her, grieves with heart-wrenching painfulness when something tragic happens, and she is open and honest with her heart. Yes, she probably took Tom on as a challenge but along the way, she got to know him. She was brave when she confessed her feelings and reasonable when things didn't work out exactly the way she hoped. She has her insecurities and pain, but she's also fire and flame and zest for life. I started off being uncertain about Flick and ended up loving her. She'll probably still make me dizzy if I ever met her because I can't handle people like that. They make me want to hide in my room, but for short periods of time, I think she'd be fun to hang out with.
""I think you're part fun fair, part wrecking ball. I think you have an on switch but no off. I think you're good at your job. Ambitious. Pushy. You'll play rough if it gets you what you want, but you're a politician too, so you're not above manipulation, razzle-dazzle 'em, move fast so they can't see you coming and don't see the trail of destruction you leave behind till it's too late. I think you'll burn out hard because you can't pace yourself."

"Flick bowled like she lived. She learned the rules, she got expert at interpreting them. She knew when she could break them and get away with it and she never held back. She took professional and personal risks without being reckless. Tom had bowled like it meant something to lose and so he'd been cautious, restrained."

"Flick Dalgetty was made of ants and bees, fear-inducing roller-coaster bends, and gravity-defying Gravitron revolutions. She was the spun sugar of fun-fair cotton candy, and right now standing in front of him, she was made of disappointment and doubt and it was killing him."

"He thought he'd begun to understand her, less a whirlwind, erratic and out of control, and more a storm front, deliberate and direct. He had no right to question her choices, but the anger he felt wasn't only for Flick, it was for all women who had to play by different rules to be in the same game, and for how little he'd recognized that."
I adore Tom. He's the kind of hero I love to read about. He's so stoic, controlled, cautious, reliable and responsible. He's all rock solid steadiness and steadfastness. He's the kind of man you can depend on. The person you call when you need help. The one you turn to when there's an emergency. And he COOKS! Any man who can cook can have my heart. It takes Flick's spontaneity to shake him loose a little and open up to the possibilities of fun. They say opposites attract, and perhaps that's the case along with the way Flick so aggressively pursued him, and got him to play. Tom needed the fun and play in his life. Without it, without Flick, he's a boring old stick in the mud. But I loved him anyway. I also loved his reaction to Flick. Oftentimes bewildered, mostly confused, a lot befuddled. Flick is this hurricane that blew into Tom's life and left his reeling. It does him good to be shaken up.
"All of his successes had come from plain old-fashioned hard work, application, diligence and the luck of having been born a white male. He was decisive but he wasn't a risk-taker. He had a comfort zone and he was happy in it, didn't like disruption or change not of his own making."
The ending is wonderful, if a bit too much "happy for now" for me. That seems to be the norm with the books in this series. I need to know things work out permanently for Flick and Tom, that they have a happy future ahead of them, life, love, work, home. All of it. I hope Ms Paton satisfies my curiosity and need for completion with the next book or a short story.
I loved this book. It might have taken me a little while to warm up to Flick and fall into the story but I'm glad I did. Ms Paton topped it off with an epic love coupon at the end which was swoony, melty, and just oh-so-perfect. I hope everyone reads this book. It's worth reading.
View all my reviews
Ab

out the author




Ainslie Paton:
Website
-
Facebook
-
Twitter
-
Goodreads
-
Google+
-
Youtube
-
Amazon
Find Deanna around SOCIAL MEDIA: