Helen's rating:
Heat rating: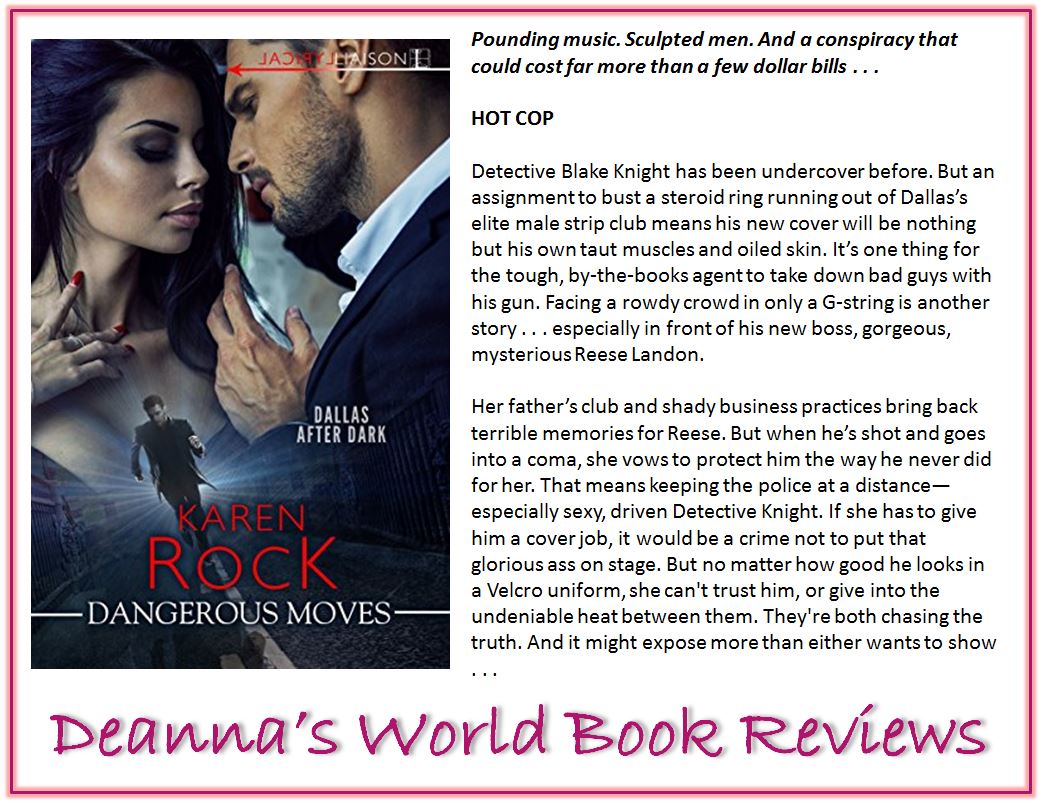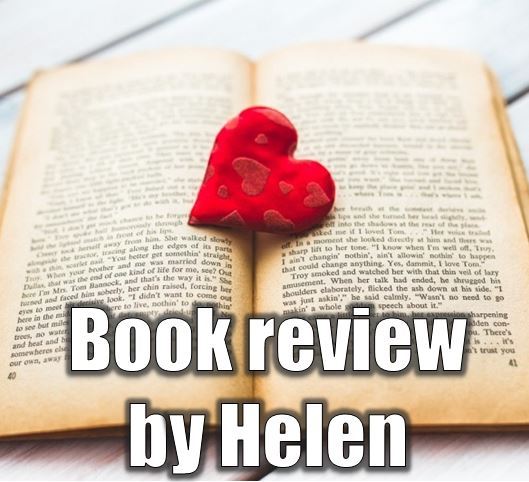 This is the start of a new series, and I loved it. It is fast paced, very sensual and emotional romance, with the edge of your seat suspense. There are danger and lots of action thrown in. Ms Rock has penned a story that is sure to keep the reader involved and turning the pages as an undercover cop, Blake Knight, and dancer, Reece Landon race together to uncover a steroid ring and their feelings for each other.
Reece has come back to Dallas after being away for twelve years. Her father has been shot and is in a coma. There is a lot going on that Reece is determined to get to the bottom of. First, she needs to get her father's All Male Revue club Dallas Heat up to scratch and see what she can uncover with the books, but when she meets Blake and takes him on as a dancer her emotions are starting to run amuck.
Blake is working hard to get a promotion and breaking this case will nail it for him. But he doesn't count on Reece being in the picture because it is not long before he vows to keep her safe at all costs. There's one problem. Reece is not fond of cops, and he needs to work out why before he can get her to trust him. Blake has a lot of issues from his past that he needs to overcome as well and together they may be able to get there.
I enjoyed this story. It has everything that a good romantic suspense should have as well as gorgeous guys who dance on stage. There is fun dialogue throughout that will have you smiling. And Reece is a fantastic heroine. She was hurt as a young girl, but as a woman, nothing can stop her strength and determination to get to the truth. And Blake, what a hero! He dances well, has a witty sense of humor, and is so caring and protective. There are twists and turns in this one that will have you yelling at the bad guys and cheering the good guys on. This is a story that I highly recommend. I am looking forward to the next one in the series. Yay, Ms Rock this is a fabulous story!
View all my reviews



About the author


Karen Rock:
Website
|
Facebook
|
Twitter
|
Goodreads
|
Amazon
About the reviewer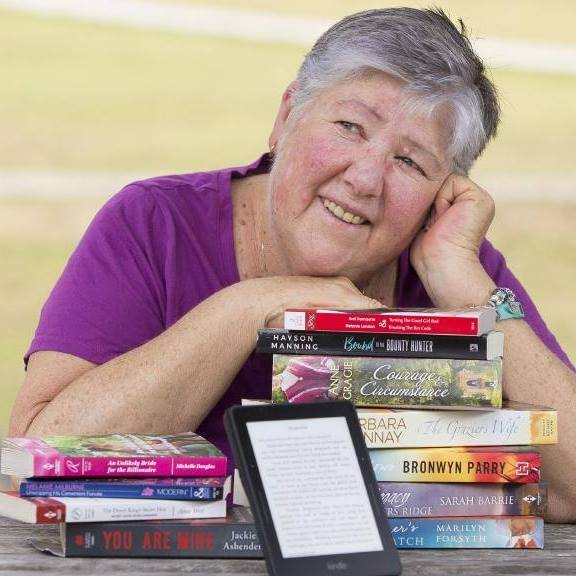 Helen Sibbritt:
Facebook
|
Twitter
|
Goodreads
Find Deanna around SOCIAL MEDIA: