Bad Bachelor
by
Stefanie London
Purchase link:
Amazon
Helen's rating:
Heat rating: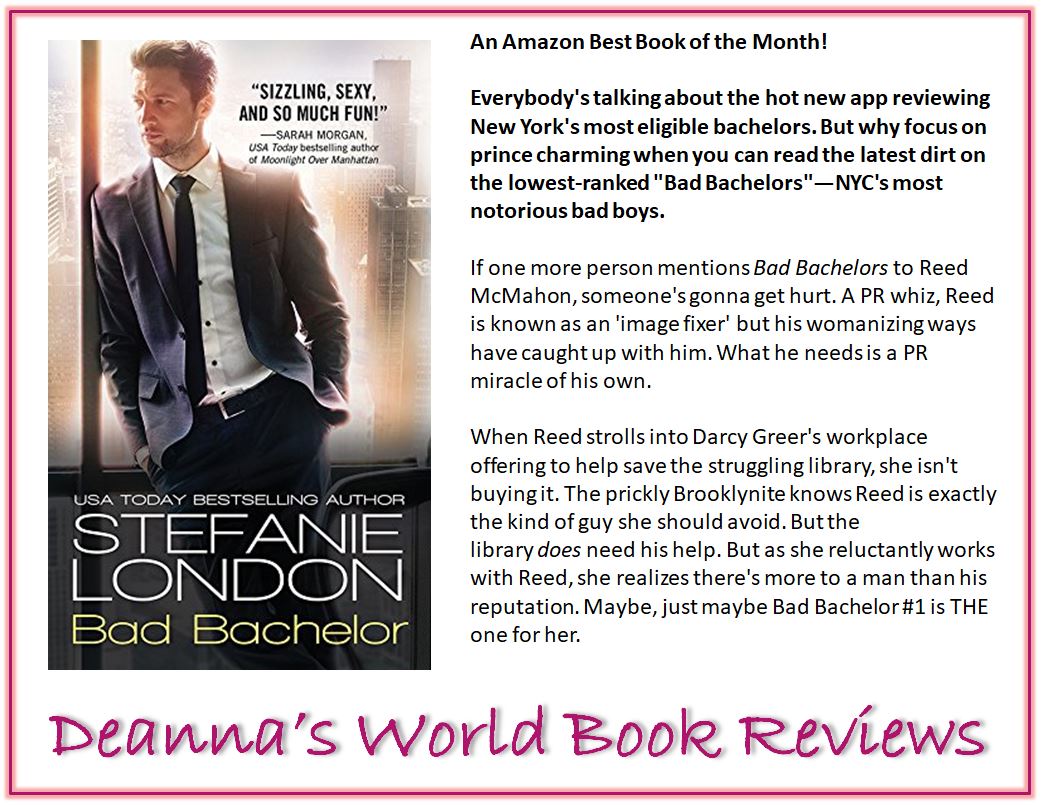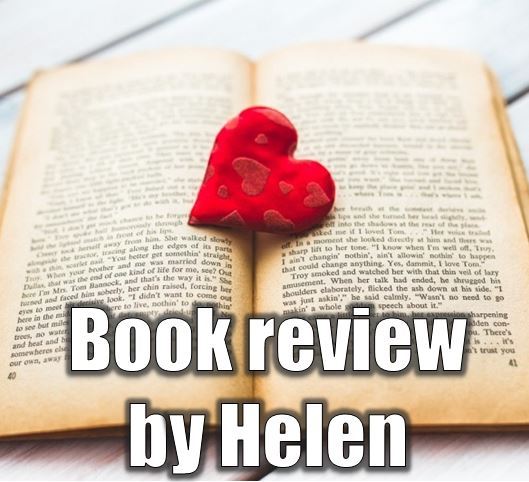 This is such a fabulous story. Wow! I didn't want to put it down once I started it. Stefanie London has such a way with words. They bring life to her characters on the pages. They become friends, people that you feel close to and I about inhaled this story. Yay! It is the start of a new series – bonus! I do highly recommend this one, and if you have not read a Stefanie London book before, this is a great place to start. I am sure you will be reading her backlist.
Reed McMahon is gorgeous, confident and fabulous. In his PR job, he has made partner, and he is a love 'em and leave 'em kinda of guy. Does he have no intention of settling down and loving someone? Heaven forbid! They might leave him at some stage. So he prefers to keep people at a distance get on with life. But suddenly there is the new app that has found its way onto the internet called Bad Bachelors, New York's bad boys, and Reed finds himself in the number one spot. This turns his life totally upside down as does the fact that he has to help with a fundraising project at a library of all places. The librarian, Darcy Greer is going to turn him inside out.
Darcy Greer is an individual. She loves her job as a librarian, she loves her two best friends Annie and Remi, and she has been known to be different with her tattoos, boots, and black clothes. Yes, she has sworn off men since she caught her ex-fiancé with someone else the day before her wedding a year ago, but she is caring and such a smart lady. With pressure from her friends to check the Bad Bachelors app out and to start dating again she sees a lot of the bad boys. So when number one bad boy turns up at her library to help with the fundraiser, this throws them together and if looks could kill or heat up New York, well, let's say it is heating up.
I loved both Darcy and Reed. They are two special people. Both a little damaged from their pasts, both a bit scared to love but their first meeting sends them both into a spin. The dialogue throughout the book is fabulous. The come- back lines are amazing. As they build walls around themselves to stop them from being hurt crumble, we get to see their real personalities. And when those walls start to crumble, the emotions skyrocket up. Darcy and Reed are made for each other, and Ms London has brought them together in the best story. It is fabulous. Ms London you have left me one very happy reader. I can highly recommend this one. It ticks all of the boxes for a fantastic romance. Maybe Reed is not a real bad boy after all or is he?
View all my reviews



About the author


Stefanie London:
Website
|
Facebook
|
Twitter
|
Goodreads
|
Amazon
About the reviewer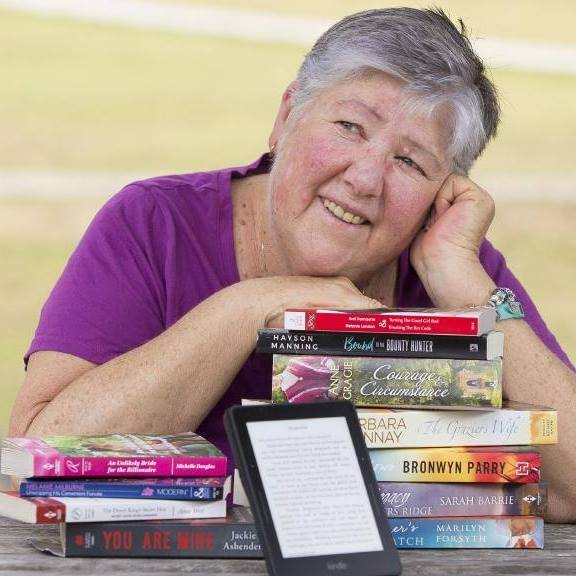 Helen Sibbritt:
Facebook
|
Twitter
|
Goodreads
Find Deanna around SOCIAL MEDIA: