Helen's rating:
Heat rating: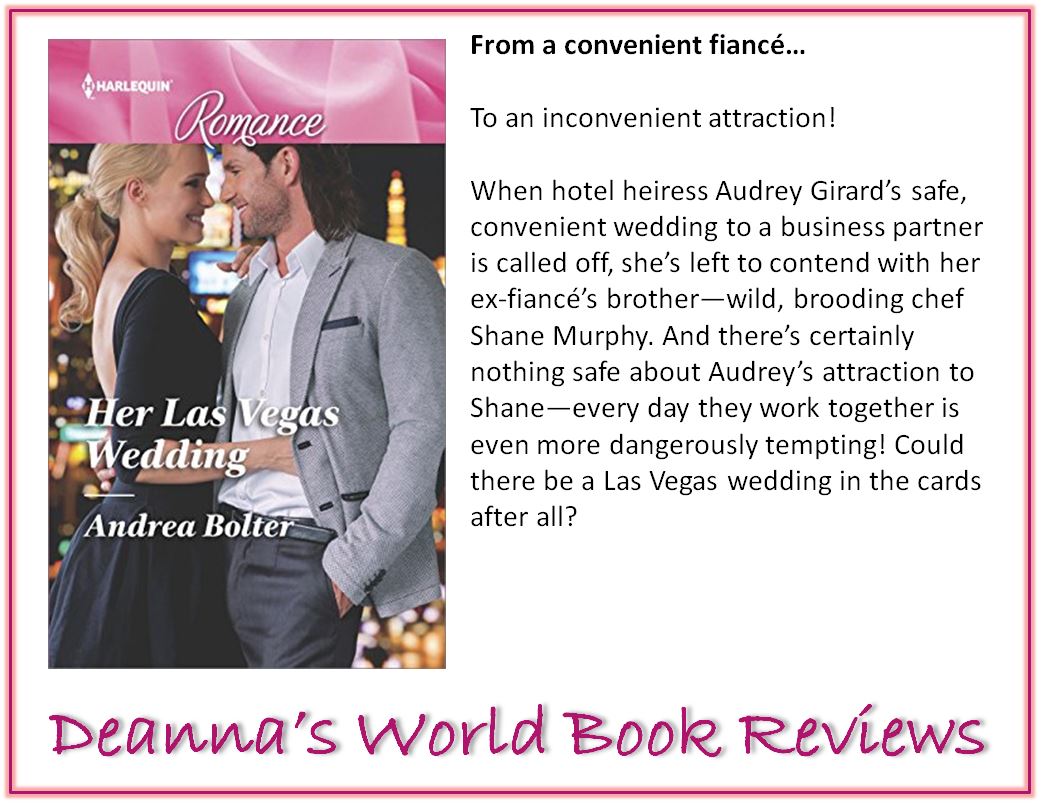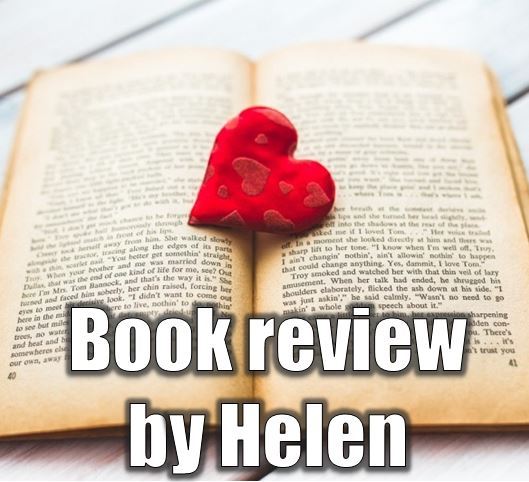 Ms Bolter has taken me on a trip to Las Vegas this time and what a journey it is! What happens when heroine Audrey Girard falls for the wrong brother? Lots of fun, and ups and downs. Shane Murphy is a man with a lot going on. He is a fabulous chef and a hero. I wanted to get to know him from the first time I met him. This is a story that you will not want to put down.
Audrey is happy to go along with an arranged marriage for the good of the famous Girard Hotel chain. Reg Murphy is a friend and business partner, and she is sure that they will get along fine. Audrey is not looking for love, and she is not sure she knows how to after her childhood. She is close to her hardworking father but was never close to her mother so when Reg calls the engagement off Audrey is happy to stay single. Why when the new Las Vegas hotel is about to open, and Reg's brother Shane Murphy is opening one of his famous restaurants in the hotel Audrey feels very much drawn to the brooding Shane?
Shane is a famous chef and was on top of the world but has had his world turned upside down when he lost his wife in a car accident. Life has not been the same since although he is keeping a lot to himself over that. But now to keep the family company and his famous restaurants going he is trying to put everything into the opening of the new restaurant in Las Vegas. He loves this town and hopes that he will get there but falling for business partner, Audrey is not in his plans. He doesn't trust himself to love.
This is such a great story filled with emotion and a sensual pull. Both Audrey and Shane have a lot of baggage that needs to be exorcised before they can open up and love. With each other and the help of some friends, they get there in the most beautiful way. This book has such a beautiful ending it left me with a big smile and the epilogue was fabulous. Thank you, Ms Bolter, for another fantastic story. I highly recommend this one.
View all my reviews



About the author


Andrea Bolter:
Website
|
Facebook
|
Twitter
|
Goodreads
|
Amazon
About the reviewer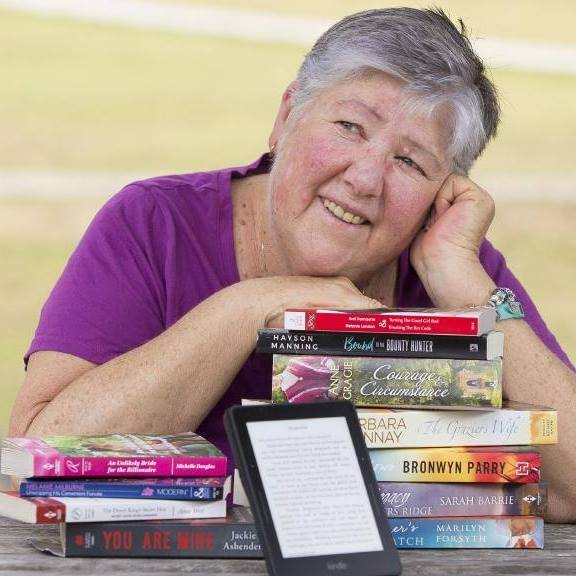 Helen Sibbritt:
Facebook
|
Twitter
|
Goodreads
Find Deanna around SOCIAL MEDIA: