Gladiator (Galactic Gladiators #1)
by
Anna Hackett
Purchase link:
Amazon
My rating:
Heat rating: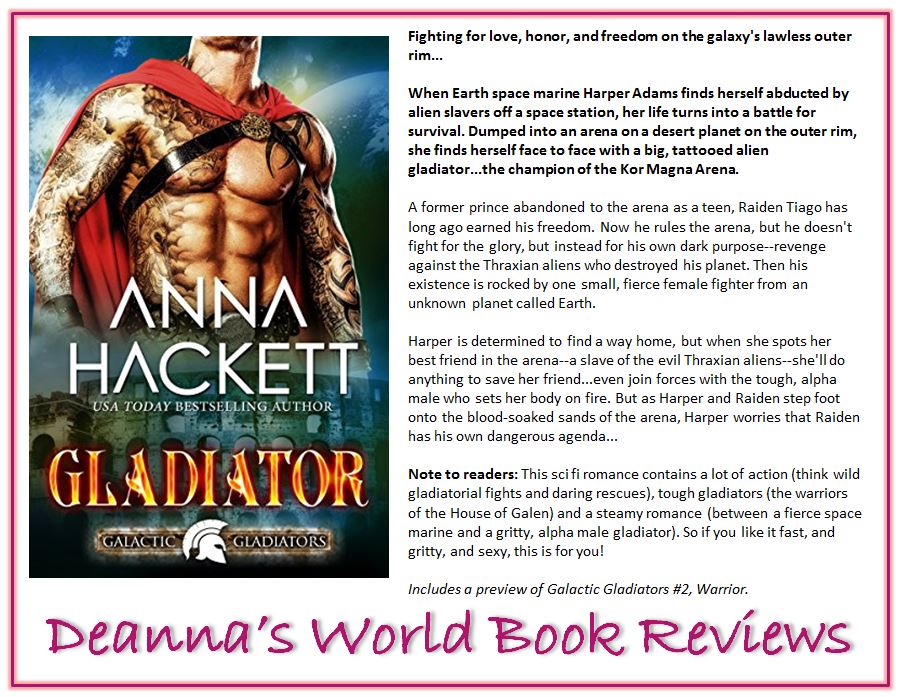 I want to offer a very sincere apology to Anna Hackett because I feel like an idiot for waiting so damn long to read this book. What an amazing, action-filled, adventure into the fighting arena of Kor Magna, where men fight for their lives, avarice and corruption rule and nothing is what it seems.
I was instantly attracted to the premise of this story and series because gladiators in space! Hell yeah! I love the idea of the primitive aggression of the old Roman Colosseum re-imagined in outer space where slaves are from the far-flung reaches of the galaxy and bloodthirsty spectators come to watching the fighting for sport and entertainment.
Harper is a Space Marine. She is a warrior in her own right, in her own world, and she works on a space station, protecting those who live and work there. When a temporary wormhole opens, bringing with it alien slave traders, Harper and others are captured. Harper is sold to one of the Houses that train gladiators to fight in the Kor Magna arena. Harper is an amazing woman. Brave, gutsy and full of fire. She holds her own in spite of her diminutive (compared to the aliens) size and is able to best most of them. I personally wonder if when Ms Hackett titled the book "Gladiator" perhaps she was referring to Harper because she is an incredible fighter. I certainly would not want to end up on the wrong side of her. But on top of her strength and fighting abilities, Harper has a kind heart and cares about the people around her. Harper is a woman to be admired.
Raiden is the hero of Kor Magna. An undefeated gladiator who has spent many years of his life in the arena. There's more to Raiden than just a fighter though. He's honorable and he cares about those close to him. Raiden and his compatriots are also involved in more than just the daily cycle of fighting and defeating their opponents. But Raiden has closed his heart to truly caring and letting people into his life because he has carried vengeance in his heart for a very long time. It takes Harper's unique qualities and strong, bright spirit to penetrate the stone that is wrapped around his heart. I loved Raiden . He's brusque, commanding and demanding. But he's also protective and has a softer side to him which he does not show to anyone.
Aside from the action-packed adventure, the exotic setting and the awesome protagonists, Gladiator also touches meaningful topics of being closed off from those around you, having a sense of belonging and realising what truly matters and is important in one's life. So often we take life and those around us for granted and it's through stories like these that we are reminded of what really matters.
I'm excited about this new series by Ms Hackett and I'm looking forward to reading the other books in the series. I checked on Goodreads and I'm thrilled to see many more books planned. :-)
ps. BTW the cover image is just perfect for Raiden!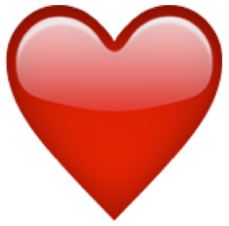 View all my reviews
Ab

out the author




Anna Hackett:
Website
-
Facebook
-
Twitter
-
Goodreads
Find Deanna around SOCIAL MEDIA: