The Three Miss Allens
by
Victoria Purman
Purchase link:
Amazon
Helen's rating:
Heat rating: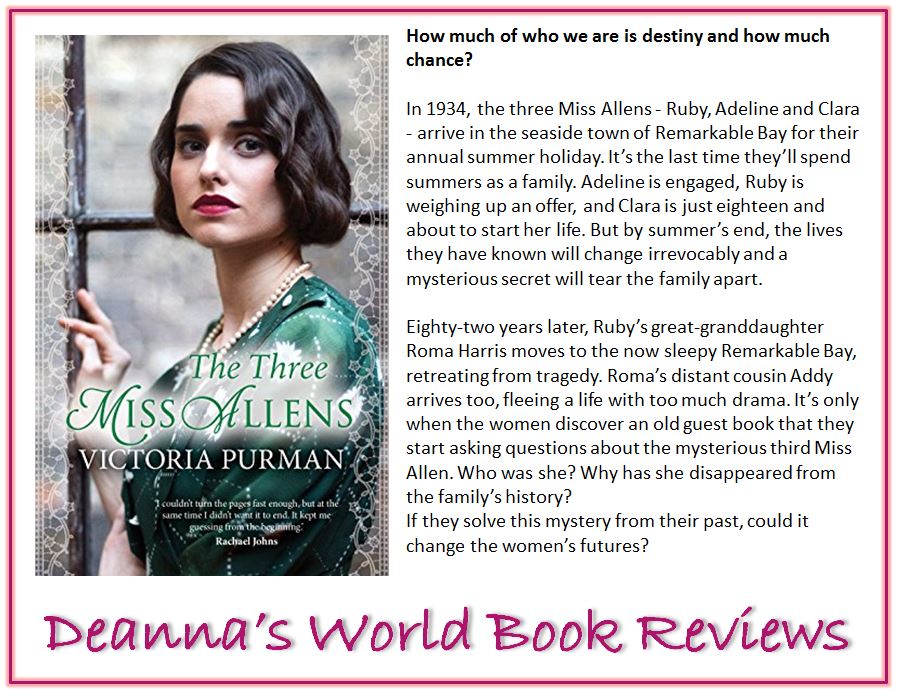 What a fabulous story! It had such strong characters that leapt off the pages and became so real. The setting is beautiful with such a great name as Remarkable Bay and it was remarkable to bring generations together without knowing they had all been there. There is a definite pull for this family to return.
The three Miss Allen sisters growing up in the 1930's and at Remarkable Bay for their summer holiday and it will be their last time together like this; with Adeline about to get married, Ruby contemplating marriage, and young Clara hiding a devastating secret that will change all of their lives forever.
Then eighty odd years later Ruby's great granddaughter Roma buys the guest house that they had stayed in and Adeline's great granddaughter comes to stay as well. When a guest book is found and there is a mystery to try and uncover another Allen sister that no one had heard about. There are new people to meet who all have ties with Remarkable Bay and the Allen family and perhaps links with past generations. It makes this one a story that will keep you turning the pages.
This is a compelling story that covers some tough issues like domestic violence and secrets that have been kept by past and present generations. There are hard decisions to be made on whether these secrets should be kept or told and of loves that are true or not. All in all, this was a story that I savoured. Every word of it is beautifully written and there were tears and joy with the past and present. I cannot recommend this one highly enough. Do yourself a favour and get comfy while you read this one because you are not going to want to put it down. Oh yes, this one is going to stay with me for a while. It already has me re-thinking about it and the characters while doing tasks around the house. I say it again. What a fabulous story!
View all my reviews



About the author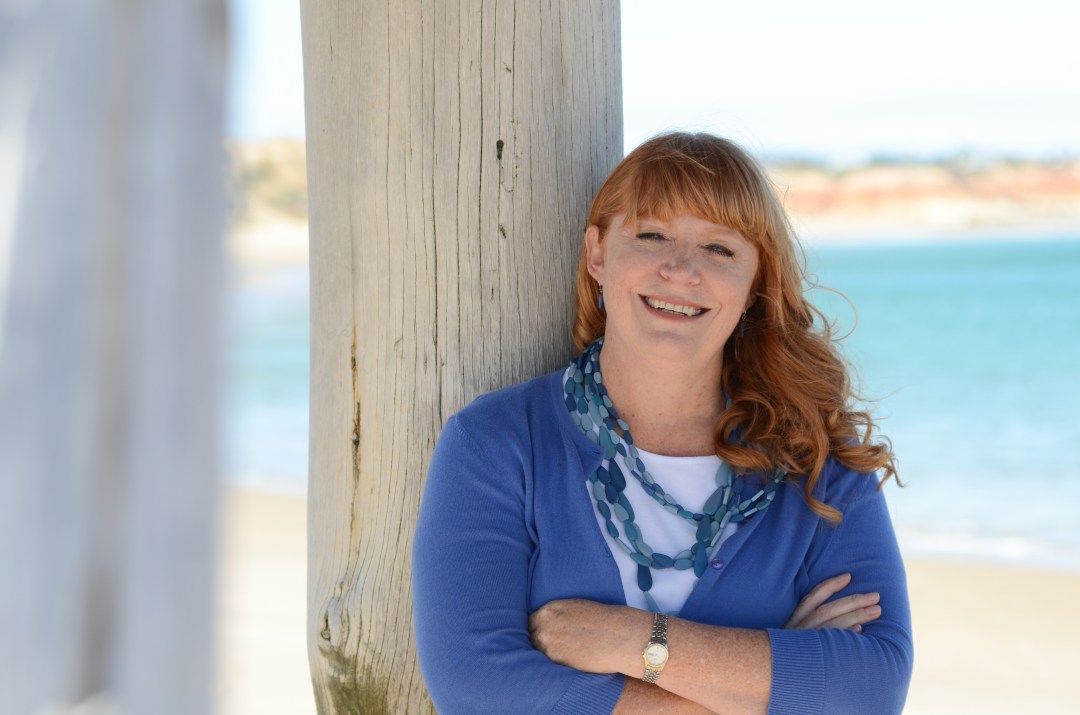 Victoria Purman:
Website
|
Facebook
|
Twitter
|
Goodreads
About the reviewer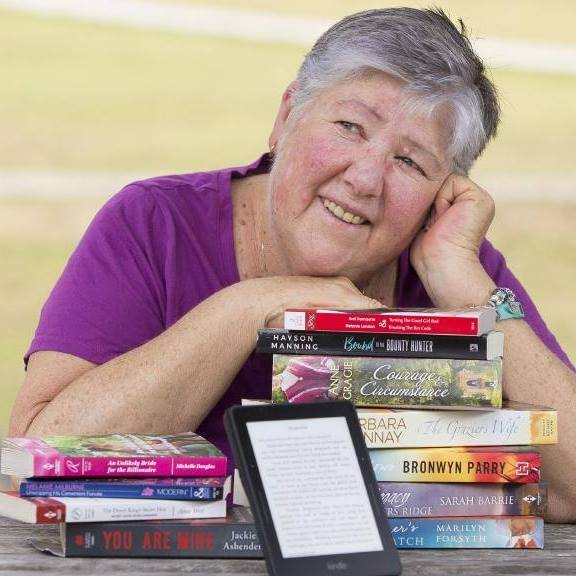 Helen Sibbritt:
Facebook
-
Goodreads
Find Deanna around SOCIAL MEDIA: