Hello and welcome to the last of my 2016 recap. It's been a while in coming (blame the chockers blog schedule!) but I'm very glad to share with you some favorite reads from some of my favorite authors. These lovely authors have been kind enough to share with us a few of their top reads for the year. Authors are readers too so I just love finding out what they've loved and getting to showcase them here. Plus, I'm sure I'll find a good book or several here.
From
Michelle Douglas
Ashley Gardner's Captain Lacey Regency Mystery series. There are 11 books in the series so far, but I'd recommend reading them in order so start with the first one:
The Hanover Square Affair
by Ashley Gardner (which is free on Amazon). It probably took me until I was half way through the first book before I became invested, but then I was hooked. Captain Lacey's life is messy, but he's a great hero. A delight of the series is the community that's built over the course of the books--the secondary characters are wonderful (and wonderfully flawed). The series is primarily mystery, but it has strong romantic elements. I can't recommend this series highly enough.
Bridal Favors
by Connie Brockway. I don't read a lot of historical romance, but this one was an absolute delight. The characters are utterly, utterly gorgeous. I dey anyone not to fall in love with them. The dialogue exchanges between the hero and heroine are superb. The story was funny, engaging, and emotional by turns.
I love category romance and it's impossible to choose between my two favourites for the year.
The first is
Proposal At The Winter Ball
by Jessica Gilmore. This has one of my favourite tropes--friends to lovers. And it's done spectacularly well in a gorgeous setting.
The second is
His Cinderella Heiress
by Marion Lennox. Marion Lennox is one of my auto-buy authors and this story is so utterly romantic and beautifully emotional.
---
From
Anna Campbell
The Vintage Girl
(re-released as
Swept Off Her Feet
) by Hester Browne. A real charmer about a girl who discovers hidden talents (and a handsome Scottish laird) when she takes on the job of cataloguing the contents of a baronial castle in the Borders.
Birthright
by Nora Roberts. A classic Nora Roberts featuring archeologists, murder, intrigue and a whole lotta sexual tension between the heroine and her estranged husband.
The Desert King's Captive Bride
by Annie West. I read this one in manuscript - it's out in April and available for pre-order - and it takes Annie's trademark sensuality and emotion and hits the ball out of the park with a story about two people unwillingly wedded but unable to resist their attraction.
---
From
Juliette Cross
The Professional
by Kresley Cole. Dark, sexy, and irresistible. Both the book and the hot-as-hell alpha hero, the Siberian.
Rough & Tumble
by Rhenna Morgan. This one will melt your panties AND your hearts. If you like your contemporary edgy, dark, and slap-me sexy, then add this one to your list.
Rock Hard
by Nalini Singh. A wonderful ride, full of tantalizing sexual tension and a heartfelt happily ever after.
---
From
Cara Bristol
Dance of the Devil's Trill
by Tierney James. This is a paranormal suspense romance that is masterfully written and plotted. The complexity of the plot and the depth of the character development is awe-inspiring.
Suicide Med
by Frieda McFadden. Women's fiction about a student's first year at medical school. This book demonstrates the impact point of view can have. The author shows you the story from the different characters' POV--and the reader gets completely different understanding of the story. This book made Frieda McFadden an auto-buy for me.
The Girl From Above: Betrayal
by Pippa DaCosta. Science fiction. Awesome, awesome characters. The book grabbed me from the beginning and didn't let go until it punched me in the face in the end. When I found out what the "betrayal" was, it blew me away. This is book one of the 1000 Revolution series. I binge read the entire series.
---
From
Amelie S Duncan
Turbulence
by Whitney Garcia Williams: Sleek and sexy Alpha Male. The flow and pace of the story was stellar.
The Protector
by Jodi Ellen Malpas: Expert at descriptions and expression. The vivid writing is exceptional.
Bossman
by Vi Keeland: Her female lead was so natural. I could relate very easy to her and wanted to be a part of her story. Fantastic!
---
From
Kandy Shepherd
The Summer Bride
by Anne Gracie. I adored all the Chance sisters historical romances and maybe loved the fourth and final book, Daisy's story, most of all!
By Her Side
by Lizzy Chandler. A perfect blend of romance and suspense in this Sydney set romantic suspense between a society heiress and her ex-cop body guard. Loved it!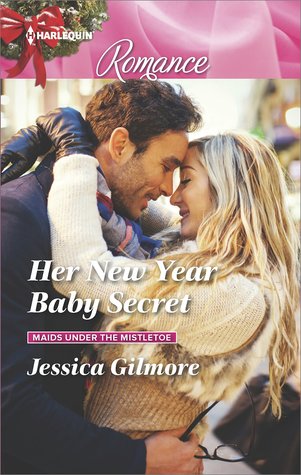 The Maids Under the Mistletoe series. Can I cheat and nominate the three other stories in the Maids Under the Mistletoe series from Harlequin Romance? I wrote book two in the series,
Greek Tycoon's Mistletoe Proposal
. I just loved reading the three other stories set in the same world and I couldn't possibly single out one! These heartwarming stories give the nod to Cinderella with glamorous settings and sigh-worthy happy-ever-after endings.
A Countess for Christmas
by Christy McKellen is a marvelous reunion story with a twist.
Christmas in the Boss's Castle
by Scarlet Wilson has such a lovely heroine who melts the heart of a gorgeous Scottish hero (with a castle!).
Her New Year Baby Secret
by Jessica Gilmore has an endearing heroine who truly deserves the love of the wonderful Italian hero (and his Venetian palazzo!).
There have it. A little glimpse into what a few authors have read and loved. These were all 5 star reads for them. Have you read any of these books? Do you think you'd like to try any of them based on their recommendation?
Find Deanna around SOCIAL MEDIA: