Welcome to another Manview. For those of you who are new to Manviews, these are reviews of romance novels specifically from a man's perspective, the reader today is my very own Steve. You can find previous Manviews
here
.
A huge congratulations to Gwen Hernandez. This is Mr Manview's second 5 star review since starting. :-)
Blindsided (Men of Steele #3)
by
Gwen Hernandez
Purchase link:
Amazon
My rating:
Heat rating: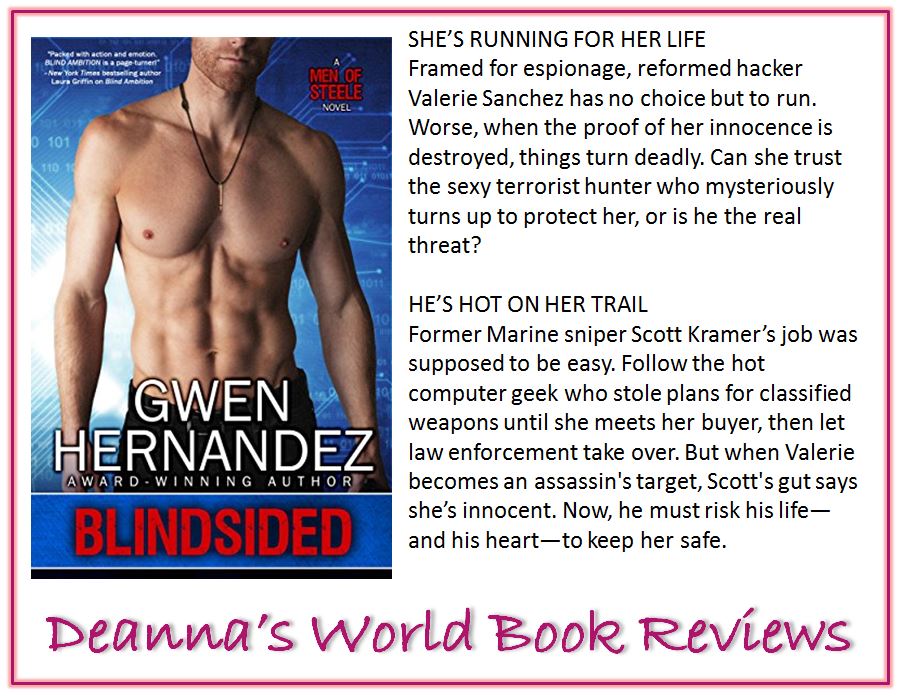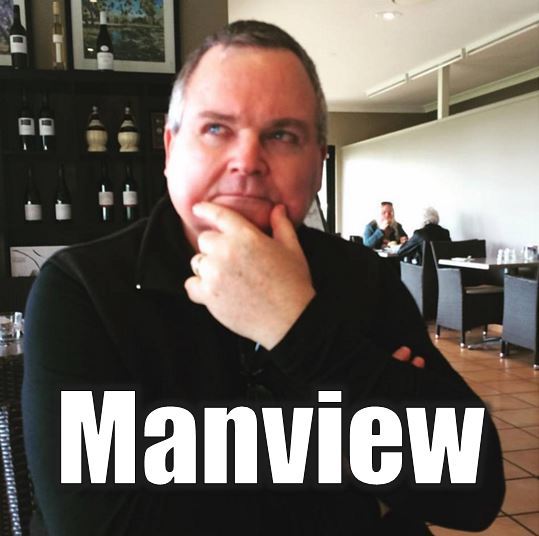 In one or two sentences can you sum up your overall impression of this book and how you feel about it?

I loved this book because it combined my favorite genre of being a corporate espionage thriller along with good romance between two characters that were easy to like! Additionally, it had a very well-done computer security angle which is critical to any good mystery-solving story these days.


What did you think of Scott and Valerie?

It is rare to have both a male and female lead who are so likeable. They were both nice people, but had an edge, were competitive and competent. Neither felt a need to rescue or fix the other. They were equals, skill-wise, relationship-wise and sexually, discovering what they liked about each other as the story evolved. Additionally, they consummated their sexual urges for each other in the right timeframe; I mean, they acted like real people, which I do not always see in romance novels!


You said while reading that this was a romance written for the man and perfect for a Manview. What did you mean by that?

Well, this romance evolved around a great story line, a real corporate thriller. I felt like I was reading David Baldacci or Dan Silva with a romance weaved in. The problem solving revolved around the main story, not around 'fixing the other.' Additionally, I really enjoyed Valerie being the aggressor sexually and surprising and taking Scott in her mouth at an unexpected moment! That is clearly a way a man should be seduced!


Was there a good balance between the suspense and romance in the story?

Very much so. I think it is hard to get the right balance, but Ms Hernandez did a brilliant job with this. The story had great pace as did the romance. I find too many romance novels have too much romance and not enough of a plot to evolve the romance around. This was done extremely well in this story line.

Was the suspense realistic?

Yes, both for the crime involved and how they solved it and the challenges they faced and overcame, even though they were occasionally defeated during the journey. And same for the challenges they faced with their romance evolving. I really enjoyed that neither Scott nor Valerie were 'broken' like so many of the protagonists are in romance novels, but yet both were challenged to have the confidence that they deserved being loved due to their upbringing and previous life experiences and choices. Both Scott and Valerie had traumatic experiences early in life that shaped why they would be relationship-challenged, and caused some initial difficulty in either of them accepting the other was attracted to them. Yet, they helped each other work through that and took some emotional risks, which is the way a romantic relationship should evolve.

Did the romance fit in well in between all the suspense and action going on in the story?

Yes, the spots were picked well and the situations where they explored and consummated their relationship were well-placed.


What was it about this book that made you enjoy it so much and rate it so highly?

First, it was a great corporate espionage story and it involved technology which was very well handled. It also had three great plot twists. Too many romance novels follow a cookie-cutter format and I can see what is coming next, but in Blindsided, I was really caught off guard several times and each plot twist ramped up my enthusiasm to rapidly move through the next section of the book.


Would you be going back and reading the earlier books in the series?

Absolutely! I am quite excited to read Gwen's previous works and also see how she has evolved as a writer from book 1 to book 3 in her series, or if she started out being this good a writer!

What are you going to read next?

I think I am going to stick with American romance authors for another round and read the second book in the Red Team series by Elaine Levine. I did not give the first book a great review, but am anxious to see how this story evolves, especially as so many readers love this series.

View all my reviews
About the author


Gwen Hernandez:
Website
-
Facebook
-
Twitter
-
Goodreads
About the reviewer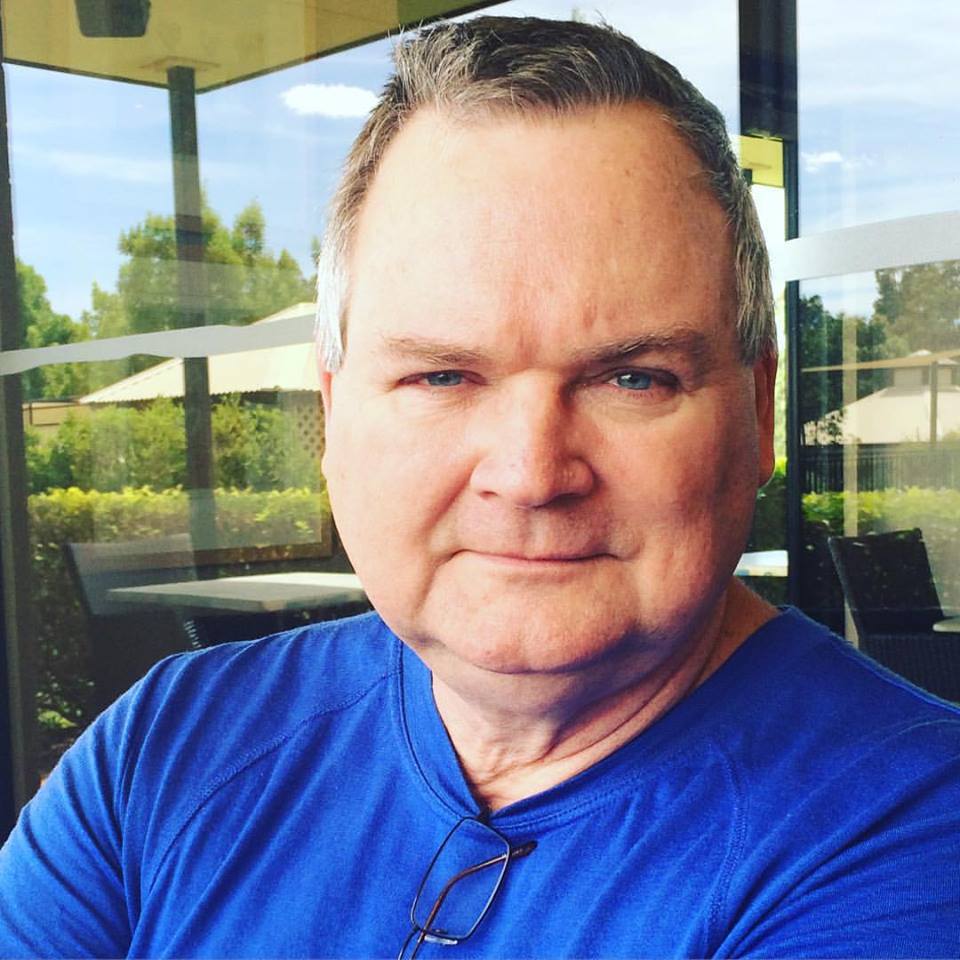 Steve Shipley:
Website
-
Facebook
-
Twitter
-
Amazon
Find Deanna around SOCIAL MEDIA: