Welcome to another
Manview observation
. I absolutely love this Manview because it echoes many of my thoughts and in case you are wondering, no, I did not influence Mr Manview's opinions. He's an open-minded and independent thinker. He came to these conclusions on his own even though we've had discussions on the topic.
I hope you enjoy this installment of Mr Manview's observations.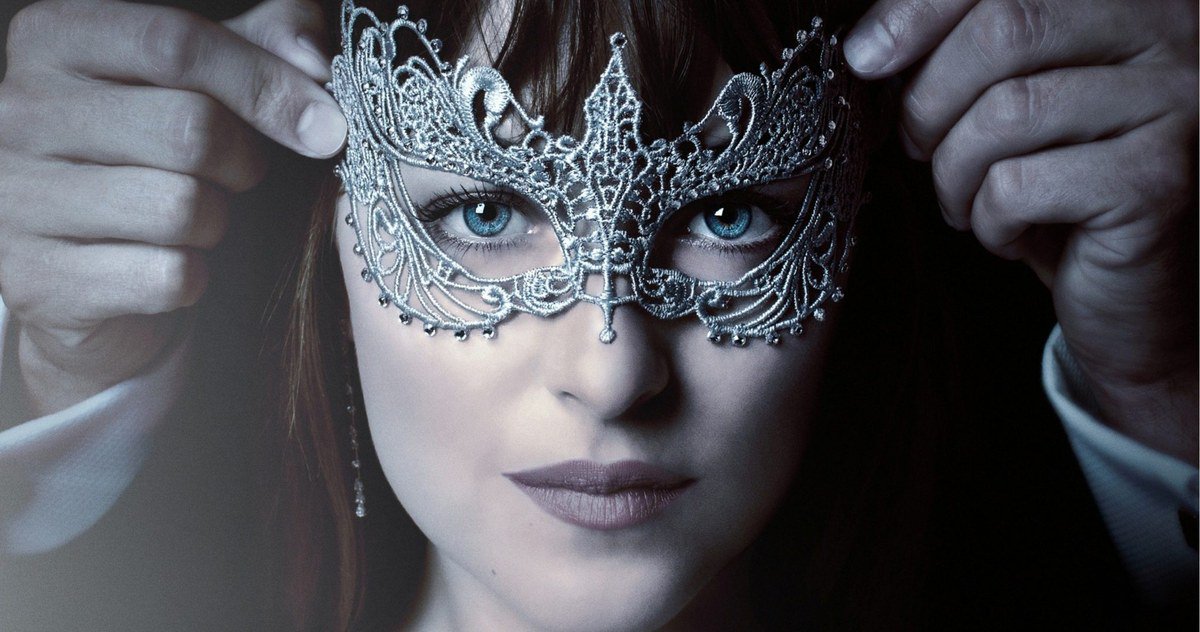 I have heard terrible things about the writing in the Fifty Shades books, but was convinced to watch the first movie
Fifty Shades of Grey
, even though I certainly was not expecting much from it. And one cannot argue with the popularity and massive success of the books and the first movie. I decided to watch the first movie and bring a box of tissues along, not because it was going to be a tearjerker, but rather...oh, never mind!
I actually enjoyed the first movie and thought the second one was even better. I thought the sex scenes were credibly done and enjoyable to watch. And who does not love an erotic version of Cinderella? The Fifty Shades series created the billionaire trope and massive books have followed making it seem every woman, regardless of beauty, character, background or dysfunctionality could nab a billionaire!
But here's the thing a lot of people believe and I disagree with: people believe Ana is being manipulated, demeaned and possibly even being raped. I call bullshit to that. This is a smart, open woman who is not controlled unless she allows herself to be controlled. This is a woman who knows what a relationship is, what she wants in a relationship and how to go about achieving those things. Some people have claimed this movie promotes rape culture and that in my opinion is insane. University sports teams and the excuses we make for elite athletes in my mind has the potential to promote rape culture, but not this movie. This movie is all about agreement and consent! This relationship is two people providing space for the other to grow and accepting each other as part of a healthy relationship. Rape is horrid, disgusting, non-tolerable, and if you think this is rape, you need to get your head straightened out! I have read a number of Harlequin style romance novels that were more non-consensual than this! This movie, if anything, promotes mutual consent and equal partnership.
Ana is an equal and maybe even more in control than Christian is. She can leave any time she wants (and has); they have a well laid-out (no pun intended) contract they both agree to, and Ana is also exploring and opening her sexuality to a bit more kinkiness while ensuring she is in a relationship that meets her terms. What more could a girl want (other than a one-on-one session with Mr Manview)? Ana is the one defining terms here and Christian is meeting those terms. So to those who claim this movie is a stereotype of woman being controlled, manipulated, demeaned or even raped, my response is "view this with an honest and open mind and not your self-righteous narrow view on any male with powers being a rapist."
Fifty Shades Darker
was a good movie, well done in terms of the messages it conveys. Sure the scriptwriting could have been better (but was handicapped by the original story line somewhat), and the acting could have been better. But the messaging around relationships, women's rights, etc., is just fine. And that's not just a Manview, it is the view of a many (open-minded) women I know!
Wow! What do you think? This Manview observation packs a punch, doesn't it?
Read all the other Manview observations
here
.
Find Deanna around SOCIAL MEDIA:
It