My rating: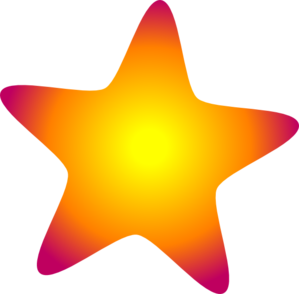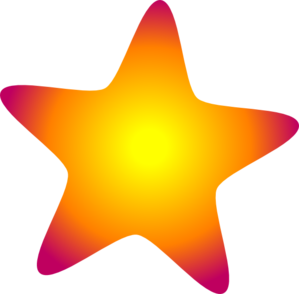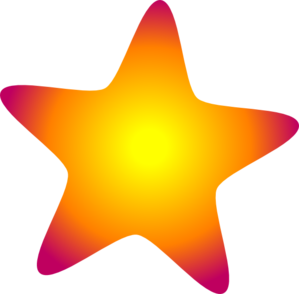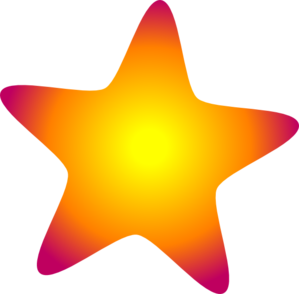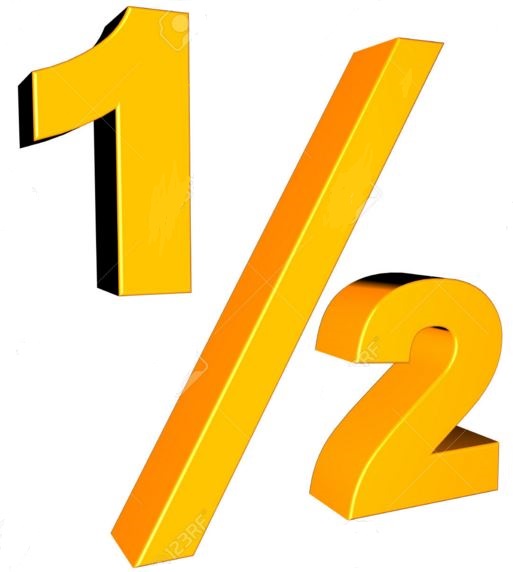 Heat rating: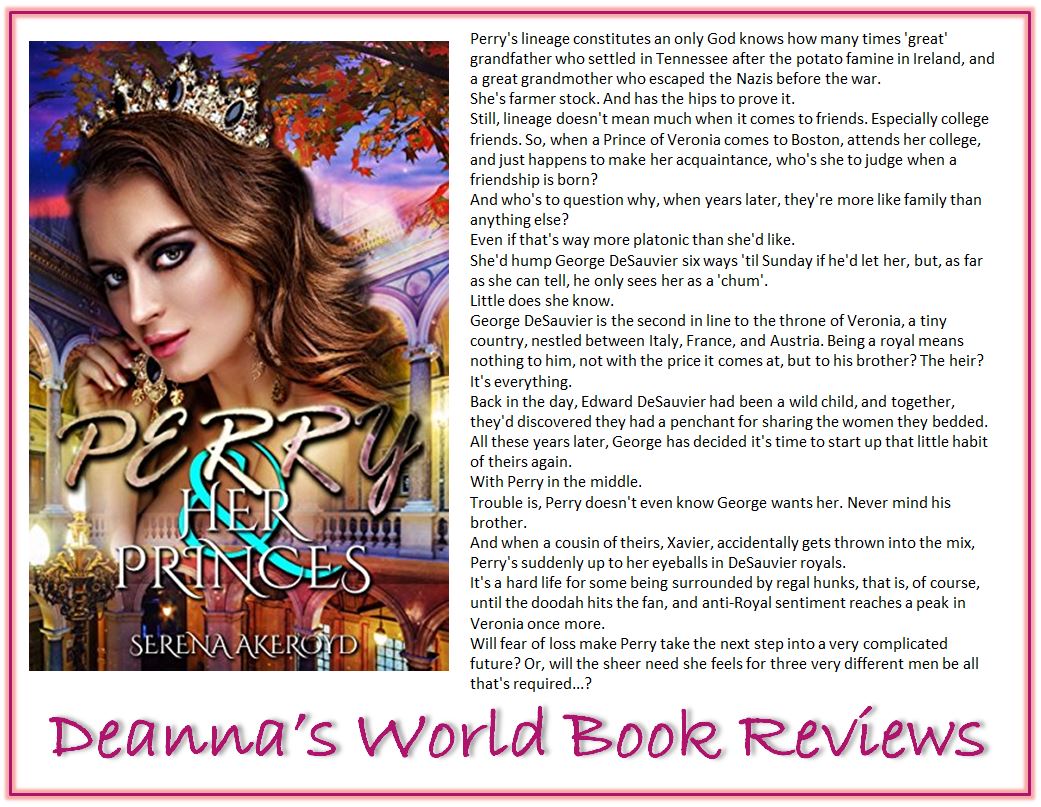 Perry and Her Princes gives us a new spin on the royalty romance with two princes, a duke, and a smart, sassy environmental scientist. Your head will spin as you read about their desires, royal life, security protocols, and hidden threats.
I was prepared to like this story because I love royal romances, I love Ms Akeroyd's writing, and the reverse harem sub-genre is a fun new shiny thing I've discovered in the romance world. Fortunately, Ms Akeroyd did not disappoint with her usual combination of strong character development, mature relationships, great communications, and a relatable heroine. I'm even thinking of making time to binge read Ms Akeroyd's backlist but man, making the time ... it seems like a pipe dream right now. Anyway ... I digress.
Perry. The heroine of this story. I liked Perry a lot. She's smart, quirky and a little bit ditzy, but she's also painfully genuine, vibrant, and a breath of fresh air in the the otherwise stodginess of a royal culture steeped in history and tradition. Perry is in Veronia to look study their environmental problems. Little does she know, her best friend, Prince George has another reason for wanting him in his country. What follows is an exploration into Perry's sexual and emotional desires, turning everything she ever thought she knew about relationships on its head. She is understandably confused by the opportunity presented to her after an impulsive one-night stand. It takes her some time to come to grips with what's being offered and what's being asked of her, but when she does, in typical Perry fashion, she's direct and all in. She becomes incredibly brave as she decides to take what she wants and stands up for her men.
One thing I truly appreciate about Ms Akeroyd's reverse harems is the relationship dynamics. She manages to draw me in as a reader to become invested in the men and how they interact. With this book, Xavier, George, and Edward have an existing relationship that's close. George and Edward are brothers with Edward being the Crown Prince and George being his younger brother. And Xavier is a duke. Cousin to George and Edward but as close as a brother since they grew up together.
Let's start with Xavier. He's a geeky scientist devoted to his land and wants to produce the best techniques and products to sustain the production of his farms. He's focused on the environment as much as Perry is. In fact, he and Perry have a lot in common. For being a duke and born into royalty, Xavier doesn't have the airs you'd expect of someone like him. He works hard, is steady and level-headed. In fact, when he finds out about George and Edwards predilections, he handles it surprisingly well.
Then we have George. George who is a prince. George who is best friends with Perry. George who loves Perry and wants to share her with Edward. George who knows both Edward and Perry so well that he knows what they want and need before they even know it themselves. George is slightly impulsive but also not. He's been plotting and planning about Perry and Edward for a long time. He takes it upon himself to fix things without thinking the consequences through. He's fun, caring, and kind. He chaffs at the royal life while also understanding it. He brings balance to Edward's seriousness and Perry's quirkiness. It's impossible to not like George. He's a great guy.
And finally, Edward. The Crown Prince. A man with too much responsibility on his shoulders and too much unhappiness in his life. Not that his life is bad, of course not, he's a prince. But his life is filled with duty and very little else. He's given up his chance at happiness while embracing his obligations to the country. It takes George and Perry to show him he can have both. That life can be filled with love and happiness, not just loyalty and sadness. More than anything, as I read this book, I wanted Edward to find his happy.
By the end of this story, I was invested in the four of them finding happiness together. I'm also curious how the relationship will work against the backdrop and demands of royal commitments and expectations. I'm excited to see how Perry embraces her new life based on what happens at the end of the book. I'm definitely looking forward to the next book in the series.
View all my reviews
Ab

out the author





Serena Akeroyd:
Website
-
Facebook
-
Twitter
-
Goodreads
-
Amazon
Find Deanna around SOCIAL MEDIA: