Helen's rating:
Heat rating: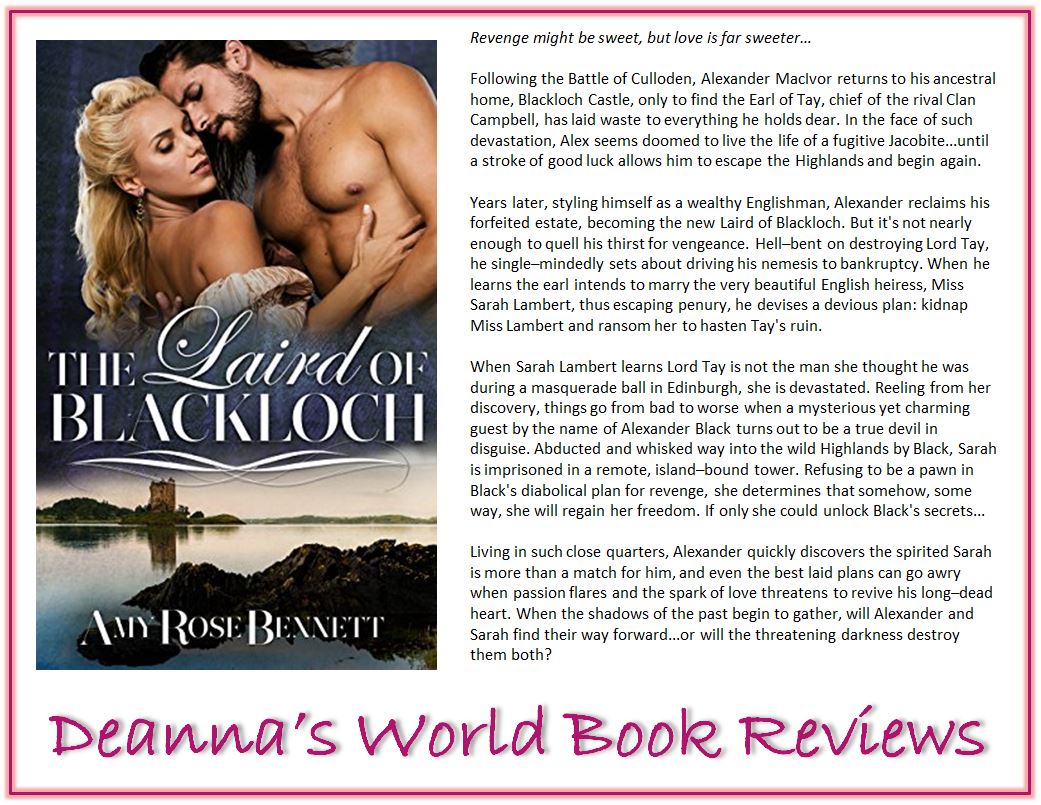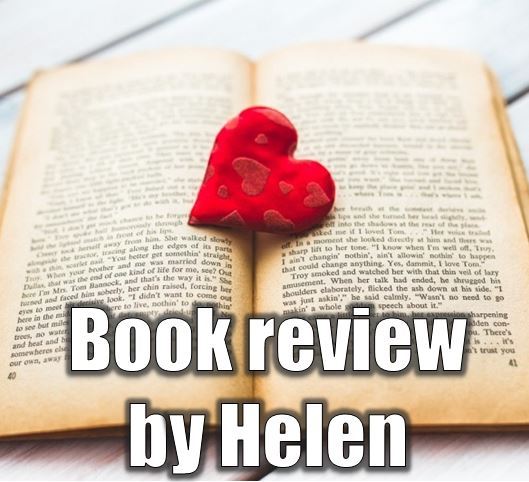 This one took me back to 1750's Scotland and what a trip it was! There is so much happening. A hero trying to get his title back and seek revenge on the man that caused so much hurt and devastation, and a heroine caught up in the revenge plot. She proves to be a feisty and strong woman and when they spend so much time together love grows, and happiness finally flourishes., This is a story that will grab you from page one.
Alexander MacIvor has reinvented himself after the battle of Cullodon - the Jacobite uprising. It has taken him ten years and lots of traveling, but now is the time to seek revenge and try for a pardon so he can reclaim his title as Laird of Blackloch. Firstly, he has to destroy the Earl of Tay, head of The Campbell clan and to do that he is going to kidnap his fiancé Sarah Lambert. Oh but there is a spark between them on their first meeting, and this grows as they spend time together. For the first time in a long time Alex feels emotion again and the need to open up to Sarah.
Sarah Lambert is to marry Malcom, Earl of Tay. She is a wealthy heiress and is looking forward to her wedding, that is until she is kidnapped and learns the truth about her fiancé. But that doesn't happen straight away. There are a few escape attempts and attempts on her life as well. Sarah shows her true strength while being held captive. She also learns a lot about Alex and what he has been through and willingly gives herself to the man that she falls for.
This is a fast-paced story. A story of love and the battle to get to the truth for there are many secrets that need to be uncovered. Alex and Sarah have a rough journey to get to their HEA. Malcom is the villain, and Alex will go to extreme lengths to protect Sarah. Throw in a twist here and there, and this is a story that I highly recommend. It is sensual and moving. Although the second in Ms Bennett's Highlander Rogue series, it can be read as a standalone and I thoroughly enjoyed it. Thank you, Ms Bennett for a fabulous story.
View all my reviews



About the author


Amy Rose Bennett:
Website
|
Facebook
|
Twitter
|
Goodreads
|
Amazon
About the reviewer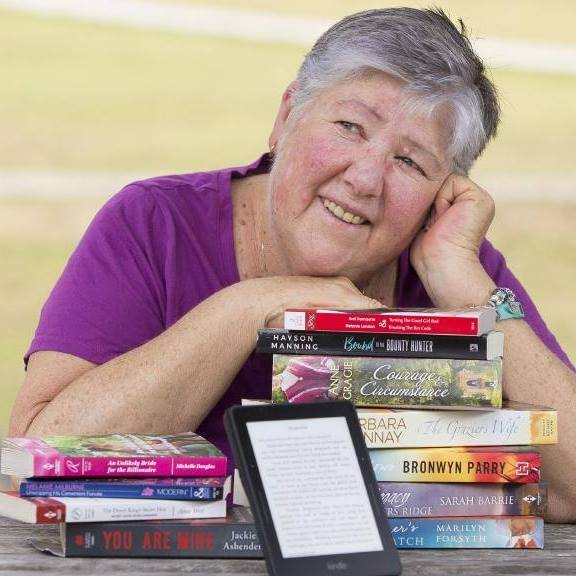 Helen Sibbritt:
Facebook
|
Twitter
|
Goodreads
Find Deanna around SOCIAL MEDIA: