Helen's rating:
Heat rating: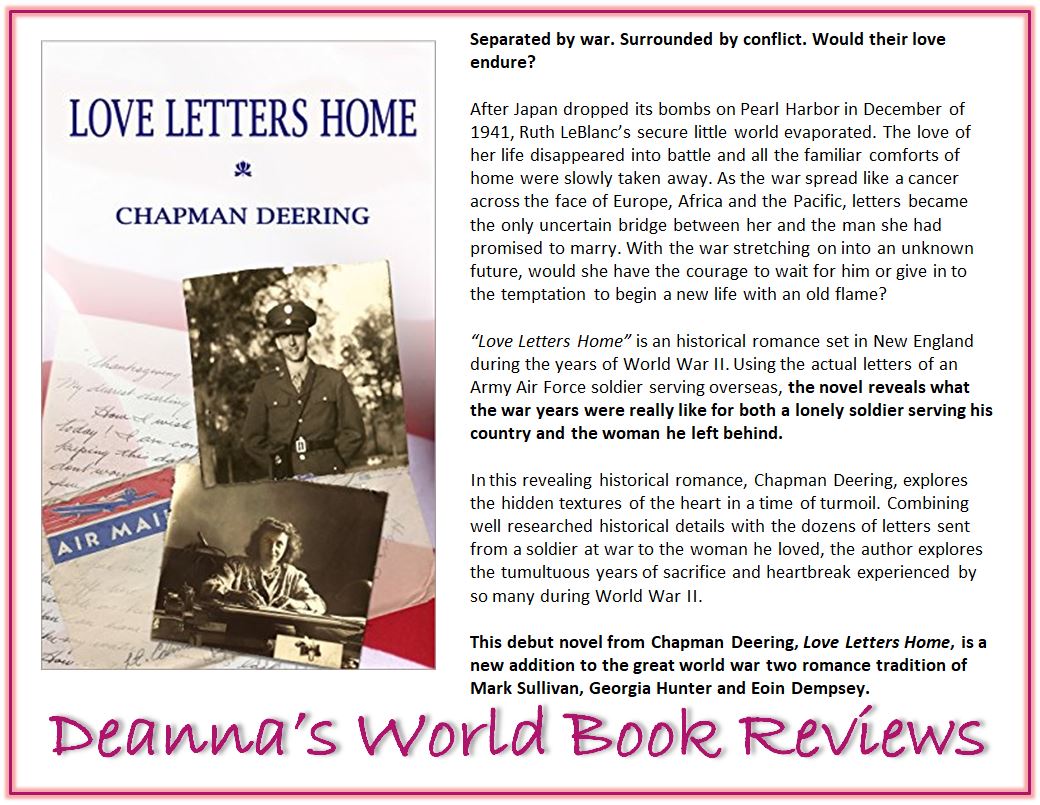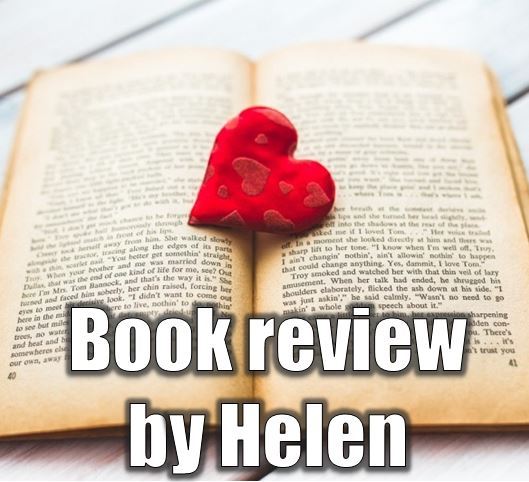 I love stories set around World War II, and I loved the blurb on this book. The premise of it is about letters that had been sent back home during wartime the thought of getting to know how life was, the hardships and the emotional relationships that would form this way was intriguing. I should imagine that it would not be easy having a relationship via mail, mail that was a bit haphazard at times getting through and not being able to see the expressions of the people writing the letters. I did find this one a bit hard to get into at first and that throughout the story there were ups and downs for me but very well written.
Ruth and Jim met just after Pearl Harbour, and their relationship was very new. They were still getting to know each other when Jim joined up to do his duty. Ruth was very proud of him and promised to wait for him to return. Ruth worked hard as a commercial artist running her business, living at home with her parents and sister, while Jim went off to Kansas to train after he joined up in the Army Air Force. Jim found his vocation with plane maintenance and put everything into that and writing letters to his beloved Ruth.
Jim is about to be shipped overseas to the war zone, and Ruth goes to visit before he leaves. This is an emotional visit for both of them. They have a lot to discuss, and they have a lot to think about, not knowing how long they will be apart. Nonetheless, they love each other, and the letter writing is in earnest for years to come. Some of these letters send mixed feelings to and fro, and staying true can be hard. Ruth is doing her best to keep busy and still enjoy life, and there are outings with other people while Jim goes through such a hard time in battle zones.
Jim and Ruth went through so much in the years they were separated. I felt for them both, and Ms Deering brought out that emotion so well with both of them. I felt for them, but I found it hard to like Jim. He frustrated me during the story, Ruth was so strong that I felt she deserved a much happier ending, but this is a well-written story and so very true to that era. This is a story that I enjoyed and others may enjoy too.
View all my reviews



About the author


Chapman Deering:
Website
|
Facebook
|
Twitter
|
Goodreads
|
Amazon
About the reviewer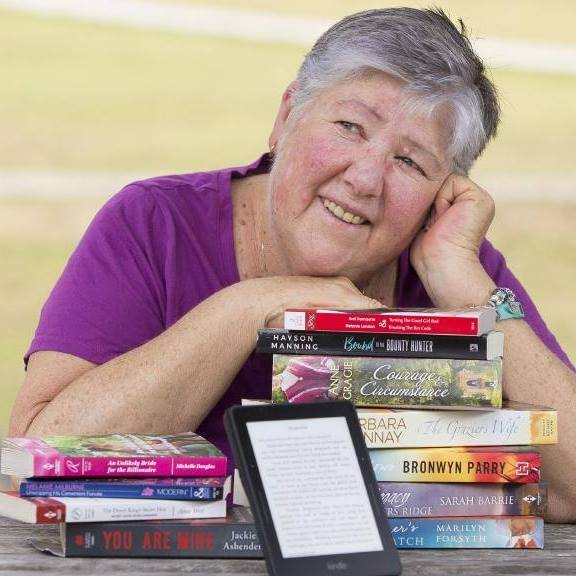 Helen Sibbritt:
Facebook
|
Twitter
|
Goodreads
Find Deanna around SOCIAL MEDIA: