My rating:
Heat rating: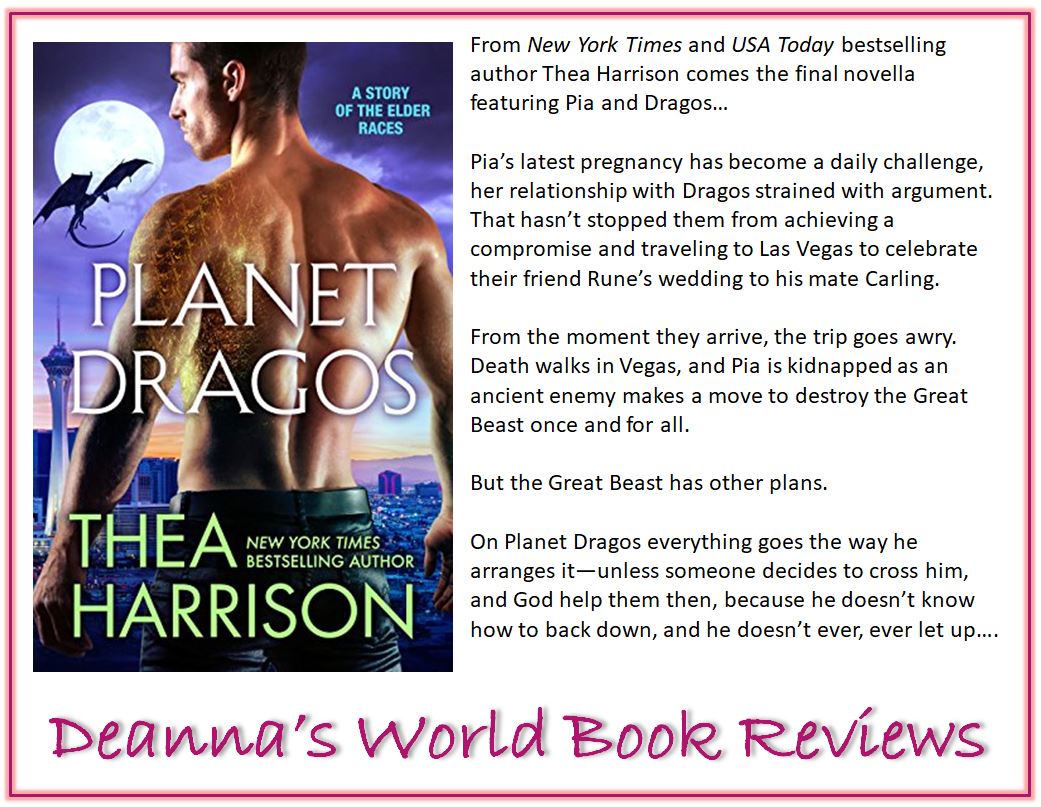 Planet Dragos will make your heart soar and fill you with a sense of fire and adventure, as we take this final journey with Pia and Dragos. It's a bittersweet moment, but filled with joy and endless wonderful memories.
I'm sad this will be the last of the stories about Pia and Dragos, but I'm hopeful and looking forward to other stories of the Elder Races as Liam takes his place in the world. Perhaps we will see glimpses of Pia and Dragos as we get stories of the little Stinkpot. Perhaps not. It's difficult to let these beloved characters go but I think Ms Harrison brought everything to a stunning conclusion. It's satisfying and yet left me wanting more - the hallmark of a skilled writer.
I love dragon shifters, but of all the dragon shifters I've read over the years, there is not one who compares to Dragos. He is by far the most magnificent, most astonishing, and most powerful of all the dragon shifters I've encountered in all my time reading about them. He hold a magic, mystery, and power that is unsurpassed. He will always hold a special place in my heart and the standard I hold every other dragon shifter story I read up against. So far nothing else compares.
And Pia is a delight. I have loved her from the very start. Her quirkiness, her humor, her innocence, and her strength. You have to be extraordinarily strong to love and stand up to a creature like Dragos. I loved that she brought life, love, and warmth into Dragos' life. That she gave him a reason to live again, be engaged and intrigued by the world around him again after many years of ennui. Her light and laughter are a beacon and to this very day, she is one of my favorite heroines.
Planet Dragos is a showcase of Dragos' power and strength, his love for Pia, and the might of the Wyr demesne. It shows Pia's determination and resilience in the face of adversity. It brings back familiar faces and characters we have loved over the years. And most importantly, it ties together all the loose ends that have dangled throughout the lifespan of the Elder Races series, and for me, it's the end of an era.
Ms Harrison, if you're listening, I hope there will be more Elder Races stories. I hope we hear mentions of Pia and Dragos in the future and learn how they are doing in their new life. I also hope we get more stories of Liam and the little Stinkpot. I know I'm repeating myself, but it bears repeating. This is such a beloved series, and Pia and Dragos are such a beloved couple. I feel bereft at the thought of no more stories about them, elated we were given such a wonderful finish, and hopeful for more in the future.
Planet Dragos was a brilliant send off for Pia and Dragos even if it broke my heart to say good bye characters who have become old friends to me. After all, it's been seven years since this journey began for me. Whatever Ms Harrison writes next, I can't wait to read it.
View all my reviews
Ab

out the author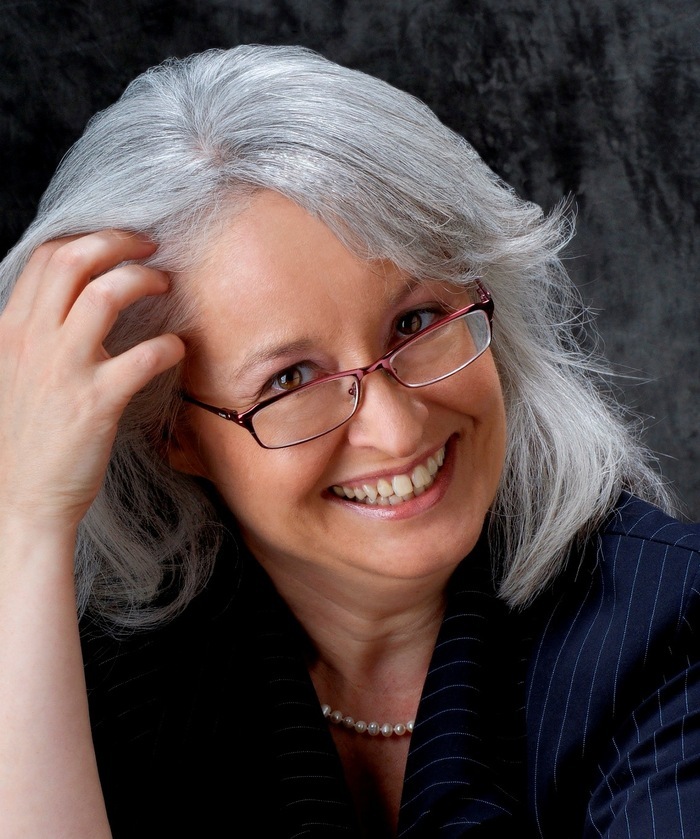 Thea Harrison:
Website
-
Facebook
-
Twitter
-
Goodreads
-
Amazon
Find Deanna around SOCIAL MEDIA: