Stolen By The Space Pirate (Ruby Robbins' Sexy Space Odyssey #2)
by
Nina Croft
Purchase link:
Amazon
My rating: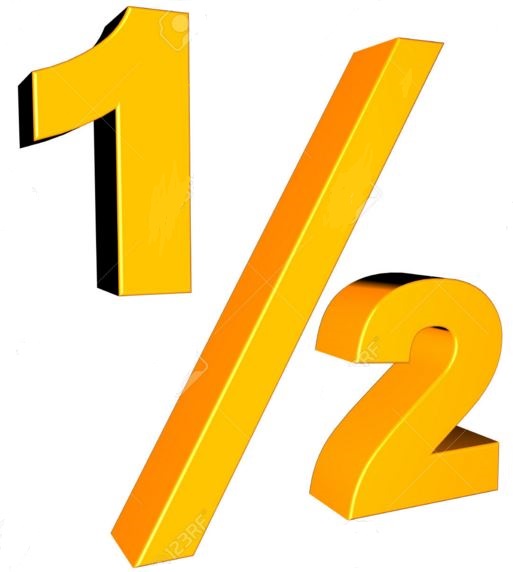 Heat rating: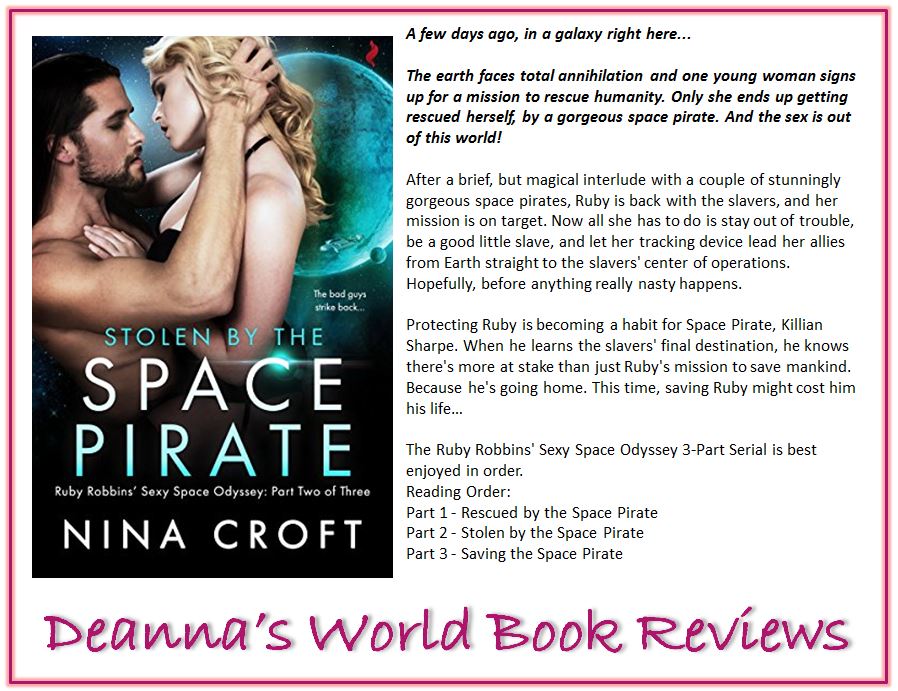 Stolen by the Space Pirate is a fun continuation of the Ruby Robbins series. Ruby is in need of rescuing again, and Killian is once again cast as her knight is rather battered armour as he races to her rescue ... but things are not what they seem.
If you are reading this review and haven't read the first part, Rescued by the Space Pirate, then stop! go back and read part one first. Don't read this review before doing that as this review might spoil a few things for you. Yes, this is a serial and it's part two of three. I know I'm being repetitive about the fact that this is a serial in all my reviews for the series, but given my huge dislike for serials (if I don't have all the books at the same time) and how some other people feel about it, I feel a warning is helpful. Right now, I do enjoy that each story is short and can be read quickly. For someone who occasionally has a short attention span when reading, this works for me.
We start this story with Ruby being sold by the sex slavers. Of course, she is in need of rescuing again! I have to admit, Ruby kind of annoyed me in this installment of the story. She's stubborn as hell so you combine that with a savior complex and that adds to needing to be rescued, again! I have to admit, I'm kind of tired of Ruby being a damsel in distress constantly. She's willful, still idealistic and learns a few hard truths as she thinks she is saving the world.
"I had to keep up what little strength I had. The future of mankind rested on my shoulders. Hah. Poor mankind. I couldn't help but feel a little sorry for them."
I need to remind myself that this is a silly, space adventure with a whole lot of sex thrown in and not get too worked up by it. It's still a fun read and hey! to add a little spice and a shock to my system, there was even some FF action that had me skimming through the book at a certain point.
While this was still a fun read, I have to admit I felt somewhat disgruntled because of the way Ruby behaved. I don't even know why I'm surprised since she behaved entirely in character but Ms Croft just upped the danger stakes and provided a little bit of a plot twist which I kind of suspected along the way.
All that said, I'm definitely going to read the last book because I want to know how Killian is going to get them out of the pickle they are in.
View all my reviews
Ab

out the author




Nina Croft:
Website
-
Facebook
-
Twitter
-
Goodreads
Find Deanna around SOCIAL MEDIA: