Beyond The Carousel (The Wyattsville Series #5)
by
Bette Lee Crosby
Purchase link:
Amazon
Helen's rating:
Heat rating: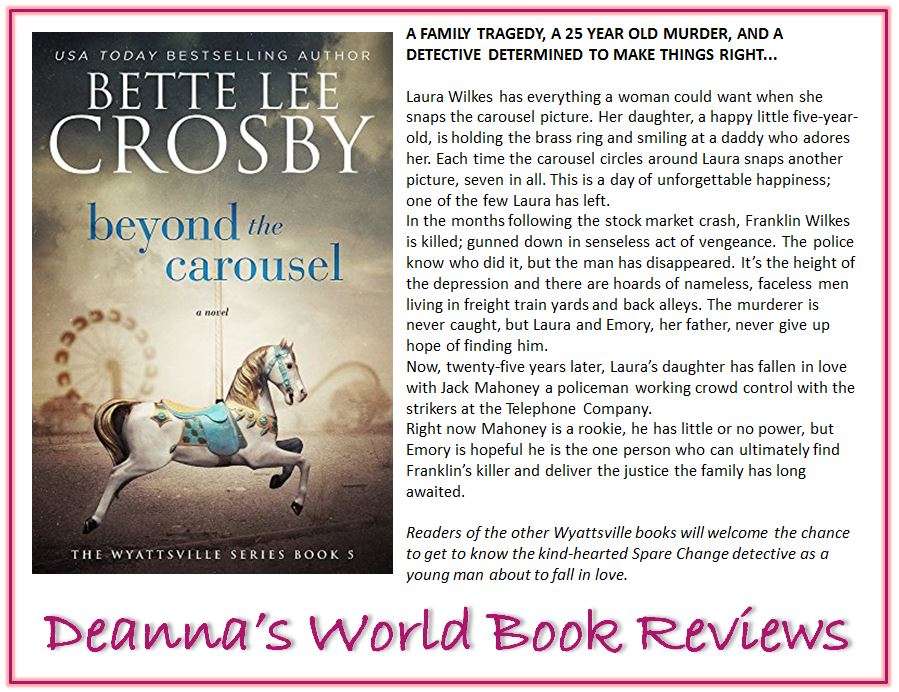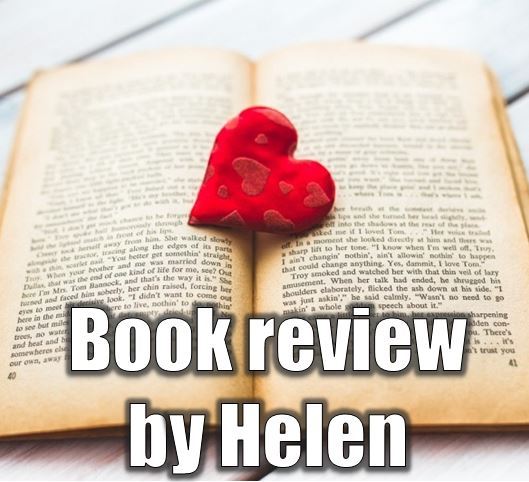 This is the first book I have read by this author and it won't be the last. I came in at Book 5 in the series but did not feel that I had missed anything. This is different to the type of book from what I normally read (I mainly read romance) but you know what? I found it compelling. I literally could not put it down. It is so well written. The author pulled me in from the start and I thoroughly enjoyed it.
This story goes over a number of years. It has a few love stories in it from the same family and a murder mystery that takes twenty five years to capture the killer. It is set in the town of Wyattsville and starts with Emory and Rose, and their daughter, Laura. They live through the Great Depression and war. Their daughter, Laura grows up to fall in love and marry Franklin Wiles but during the stock market crash Franklin is murdered. Laura and their daughter, Christine have their lives turned upside down but family love is strong and Emory is determined to never give up on finding Franklin's killer.
As years go by, there is only Christine and her grandfather, Emory left. Christine falls in love with and marries a police officer, Jack Mahoney. Their love is strong and they have three wonderful children. They move to Richmond but when Jack learns about the murder of Franklin Wiles, he, too, sets about finding the killer. This is made easier when they move back to Wyattsville.
The story line in this book is wonderful. The depth in the characters brings them alive. I truly enjoyed this story. It moved at such a good pace and getting to know the characters through the years, learning about their thoughts, and seeing their strengths had me turning the pages. This is a story that I highly recommend and I will be looking for more from Ms Crosby.
View all my reviews



About the author


Bette Lee Crosby:
Website
|
Facebook
|
Twitter
|
Goodreads
About the reviewer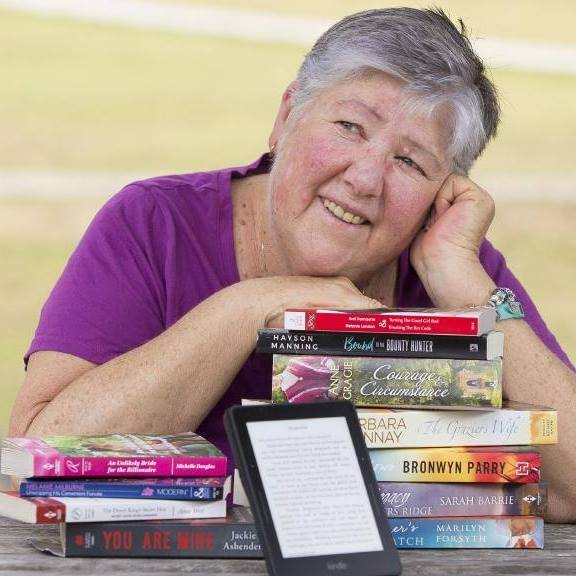 Helen Sibbritt:
Facebook
-
Goodreads
Find Deanna around SOCIAL MEDIA: