Liam Takes Manhattan (Elder Races #9.5)
by
Thea Harrison
Purchase link:
Amazon
My rating:
Heat rating: NO HEAT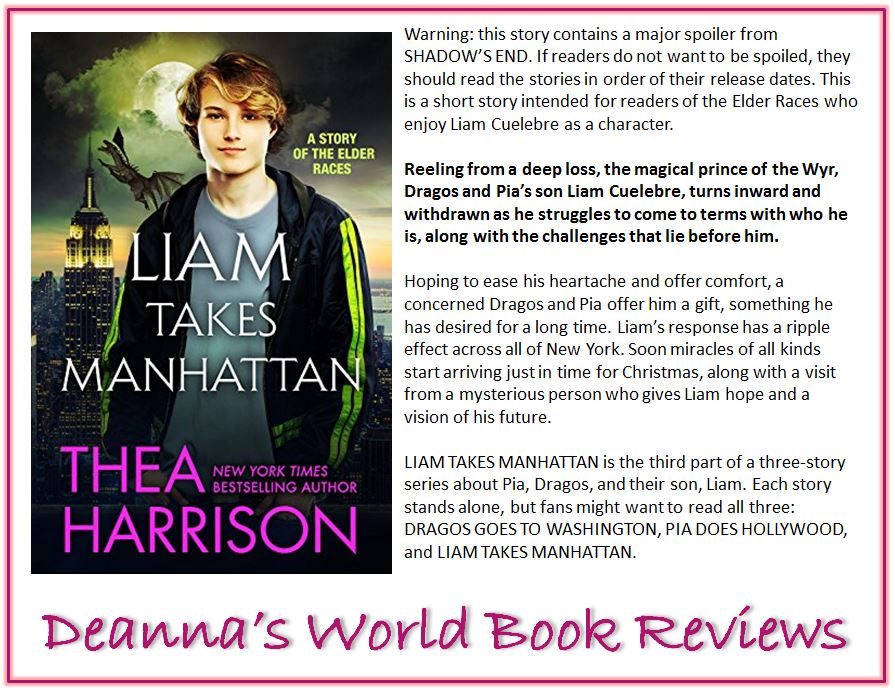 This was such a bittersweet read for me. The Peanut grew up so fast, what with his supremely magical nature and his growth spurts. It's not even been a year and so many changes have taken place in Liam. He's almost an adult now.
In this story we see a very conflicted Liam as he comes to terms with a recent loss (read Shadow's End to find out what happened) and his place in the Elder Races world. He is such a unique creature and yet at the same time, he's also a young man trying to find his place in the world.
It was wonderful seeing him navigate his desires and his conflicts, balanced against what it means to be a son with two amazing parents. I loved seeing Pia and Dragos as parents and watching them handle a volatile young man with love, care and compassion.
Some surprising things happen as this story unfolds with a visit from a very special person, and what Liam decides to do with his life to what he chooses to do with the gift his parents give him. It shows what a wonderful young man he is becoming and I can't wait to see him realise his potential.
I hope there will be more stories of Liam in the future. I want to see what kind of man he becomes.
View all my reviews
Ab

out the author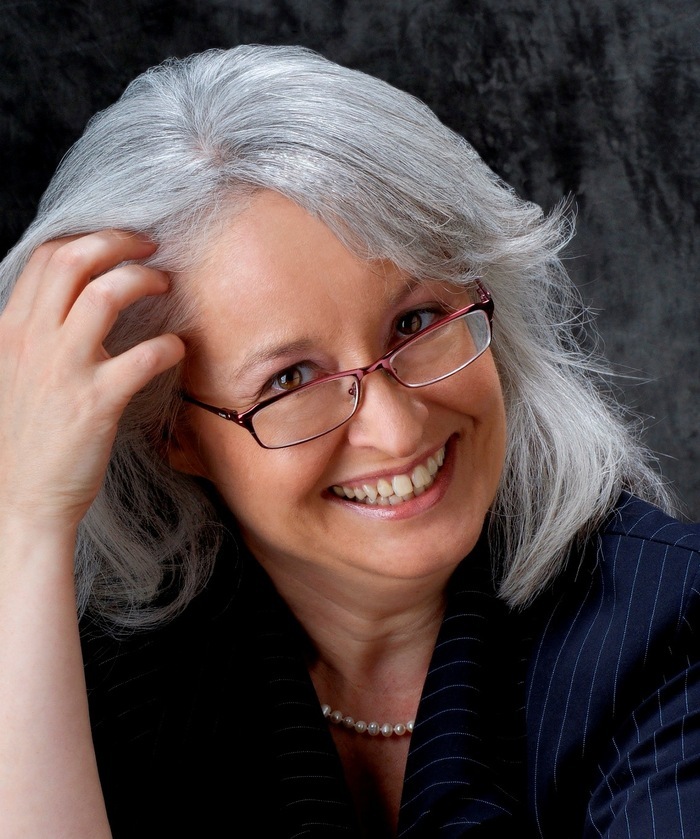 Thea Harrison:
Website
-
Facebook
-
Twitter
-
Goodreads
Find Deanna around SOCIAL MEDIA: