Shadow's End (Elder Races #9)
by
Thea Harrison
Purchase link:
Amazon
My rating:
Heat rating: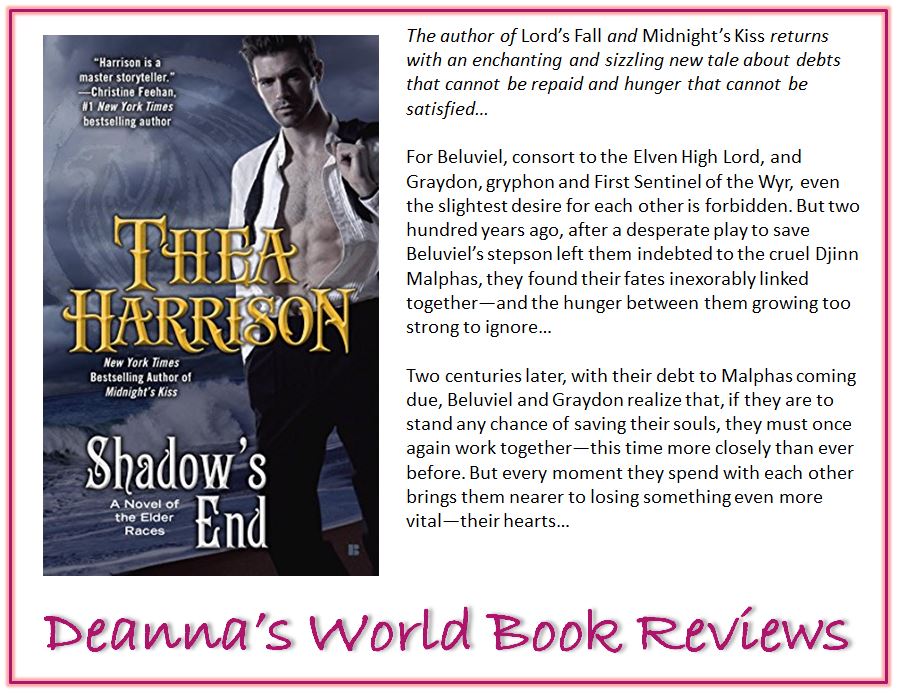 Thea Harrison has written a compelling and breathtaking story with Shadow's End.
This story shattered my heart. It broke it to pieces and slowly put it back together again. At one point, when Graydon said:
"From time to time, I've slipped down to Charleston, I look at the houses for sale. The ones with a big, private yard."
my heart broke entirely and I cried for a solid ten minutes. The tears burst out of me and I didn't just cry, I sobbed. I can't remember the last time a book did that to me. Of course, reading it on its own, it seems a strange line to trigger such strong emotion but in the context of what was happening to Gray and Bel, my heart couldn't take it.
I don't think I can say too much without giving the story away but Gray and Bel's love is heart wrenching and tragic. So much happens over such a long period of time and they go through so much heartache and pain before they can be together.
I won't do what I normally do, which is dissect Gray and Bel's character for you because one, they are incredible people, and two, it would give too much of the story away.
There's immense tragedy and sacrifice in this story and some surprising twists as the events unfold. I can't say more than that, or it would get spoilery and I don't want to be spoilery.
Every word is brilliantly written. Every one is heartfelt. There wasn't a moment where my heart was not in my throat and there were moments when I couldn't breathe from what I was reading. In fact, I read this book very slowly, over a few days because I kept having to put the book down to recover from the emotional journey I was on before continuing.
This is possibly the best Ms Harrison has written in terms of a deeply emotional and intense story. Don't get me wrong, her other books are excellent too and I will name her as one of my favorite authors and the Elder Races as one of my favorite series, but Shadow's End is exceptional. Right from the start, I knew big things were going to happen, and bad things were going to happen and sacrifices would be made. There would be loneliness and sadness, desire and longing, followed by determination and resolve, and ultimately grief. And then there's joy, happiness and hope.
The story arc is incredible as the story climaxes at a point where you think all is lost but then Ms Harrison puts your heart back together and gives you happiness and a future.
Bravo, Ms Harrison and thank you for writing such an amazing story.
View all my reviews
Ab

out the author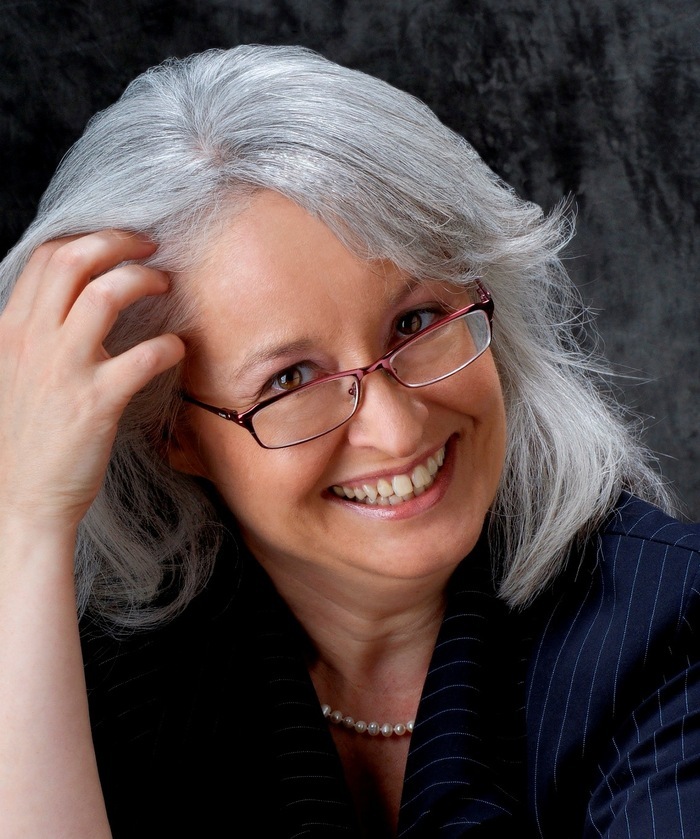 Thea Harrison:
Website
-
Facebook
-
Twitter
-
Goodreads
Find Deanna around SOCIAL MEDIA: