The Sheikh's Unsuitable Bride
by
Liz Fielding
Purchase link:
Amazon
My rating:
Heat rating: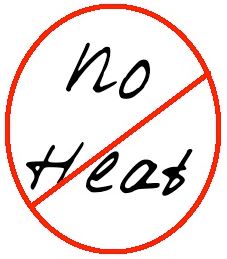 I love Liz Fielding and as a kid, I used to love the Japanese manga comics, so when I saw Liz had a book in manga format, I jumped on it to try. I mean, two of my favorite things together, romance and comics. Win!
This is a very interesting read for me. It's not like reading a book because well, it's not. It's a quick read. Not that the comic itself is short, but by nature, it's just a quick read because the story is told more in pictures and supplemented by a few words in dialogue between the two main characters.
I felt I was missing a lot of the emotion and the beauty of Liz's writing in reading the story as a comic.
It was also difficult to know how the characters truly looked since the images were in black and white. If not for the cover, I would not have known Diana was a blonde. I had assumed Zahir would be dark and have dark hair since he was Middle Eastern.
I loved the pictures of Diana, the Japanese manga style drawings always create beautifully feminine looking female images. As for Zahir, I think the Japanese manga drawing style did not do him justice. I do not know how Liz described him in the book (if there is a book, I will have to check!) but in my mind, I'm imagining or rather expecting someone who is a lot more masculine looking than the pictures depict him.
When it came to the images, they were lovely and well drawn but again, I felt looking at the pictures, I was not feeling anything. When I read words, I associate the words with feelings, and my emotions are engaged and those emotions trigger feelings inside of me which bubble up as I read. I didn't feel any emotions while I was reading the manga comic. Even with the wonderful drawings, I wanted more from it.
As to the characters of Diana and Zahir, I felt I could not connect with them without the words and only pictures. Were they kind people? Did they have good hearts? What motivates Zahir? Is he commanding? I wanted to know more of who they were and I felt the pictures didn't give me the depth I get from reading a normal book.
Don't get me wrong, for all that I found missing with the format of the story being told, I enjoyed flicking through it, looking at the pictures and reading it. It was a fun, quick read.
I think I would like to see if I can get a copy of the original book if there's one and read the book itself. I still want to know more about Diana and Zahir than the comic book version gave me.
And one final thing, at the end of the comic, Zahir gives Diana a gift. There was no context to the gift and you could not tell from the comic when the gift was given and why. I found the gift itself and the timing (based on the comic) very confusing. Just so you know, (I had to check!) the gift was given after the wedding as a fun thing for Diana and not in London which was what it seemed like in the comic.
UPDATE: I got a copy of the original book and read it. It was great. Full review to come.
View all my reviews
Ab

out the author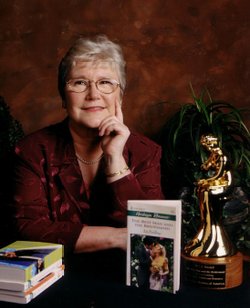 Liz Fielding:
Website
-
Facebook
-
Twitter
-
Goodreads
Find Deanna around SOCIAL MEDIA: