The Black Lily (Tales of The Black Lily #1)
by
Juliette Cross
Purchase link:
Amazon
My rating:
Heat rating: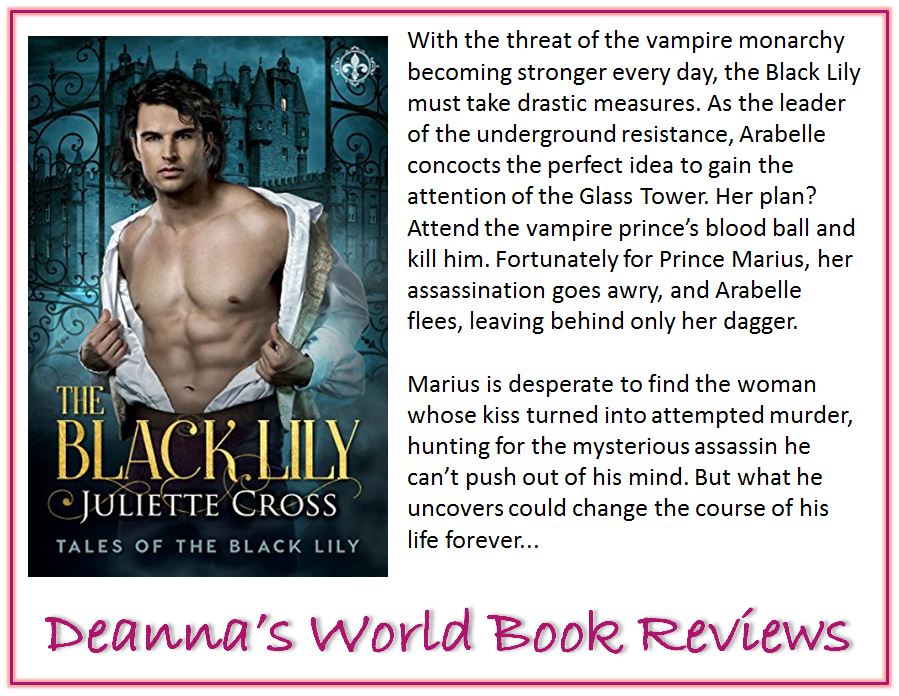 The Black Lily will grab your heart and hold it with a vice grip from the very first words. It's also an utterly fascinating retelling of the Cinderella fairy tale unlike anything I've seen before. A vampire prince, a peasant girl, a ruler with a conscience, and a revolutionary.
The Cinderella fairy tale is a favorite from when I was a child so there's a sense of nostalgia for me as well. I loved the way Ms Cross handled it. It held all the elements I would recognise from the original fairy tale but with so much more. You could truly tell that Arabelle was Cinderella from her circumstances and it even had the magic pumpkin and fairy godmother ... sort of! And Marius. Well, Marius really did live the gilded life of Prince Charming in his untouchable, unapproachable castle, didn't he? If you know the original fairy tale well, you will delight in the parts of the story which follows it, and to keep it fresh, Ms Cross has thrown in some very lovely surprises to keep you on your toes.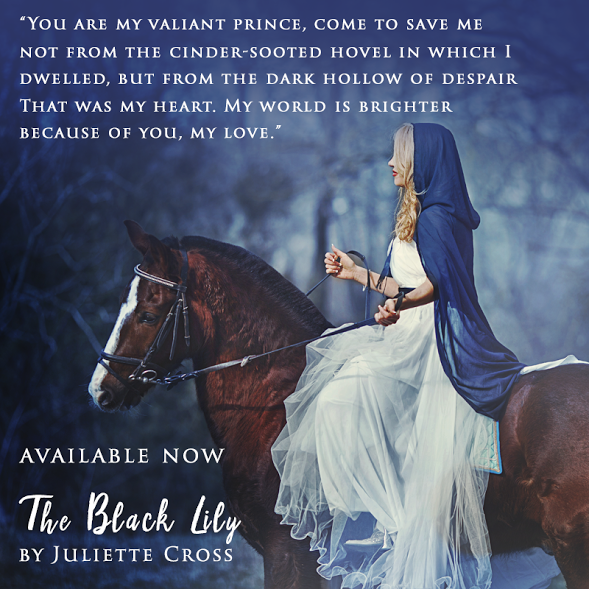 The Black Lily tells the age old tale of the rich oppressing the poor and the poor rising up in rebellion, fighting for a better life for themselves set amidst the backdrop of a world ruled by vampires who use humans as chattel. It is here that we meet Marius and Arabelle.
I've never met a heroine like Arabelle. I'm both intimated by her, by her strength, her courage, her conviction and her beliefs, and in awe of her for the same reasons. For a young woman of humble beginnings and an even humbler life she has managed to rally the people around her with the hope of a better life and the promise of a brighter future. She is the beacon of light in a world of the oppressed poor who live a life of servitude and drudgery. And she is a leader of people.
And Marius is not what you'd expect of a prince. He's noble and he cares for his people. He wants a good life of peace and prosperity for his people, with care and justice in equal measure. His eyes gets opened to the plight of the people he is supposed to rule when he encounters Arabelle and his views are changed forever. For a vampire prince, Marius is a good man. A man who cares about others. A man who cares about the less fortunate.
Arabelle starts hating Marius and trying to assassinate him. Her views change as he gets to know him but there is a great divide separating the both of them. For the better part of the book I struggled with this seemingly impossible to bridge chasm between them. I raced through the book reading as fast as I could to figure out how Ms Cross brings them together, and she does not disappoint. She also gives me a thoroughly satisfying happy ending which made my mushy, romantic heart happy.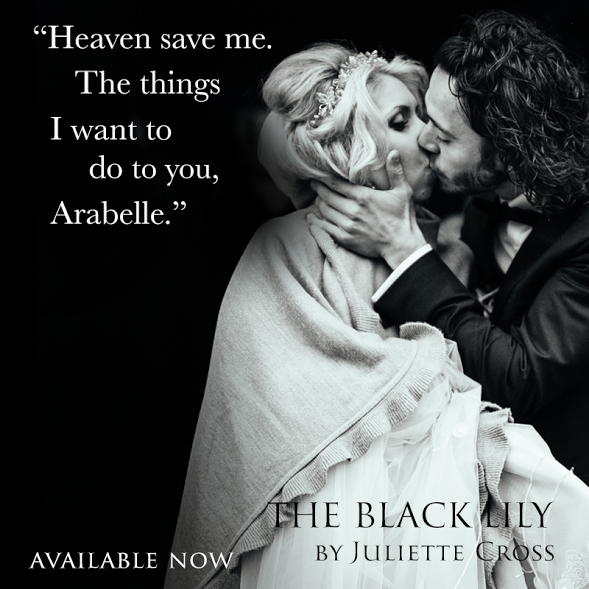 Oh, and I mustn't forget the mind-blowing plot twist at the end. That was not something I expected at all though little hints were dropped about it along the way if you paid attention. Of course, I won't tell you what it is, that would spoil the surprise. :-p
There's more to come in the saga of The Black Lily and I can't wait to find out what unfolds the revolution as the humans work to overthrow the ruling vampires for a better tomorrow.
* teaser images courtesy of Juliette Cross
View all my reviews


Ab

out the author




Juliette Cross:
Website
-
Amazon Author Page
-
Facebook
-
Twitter
-
Pinterest
-
Goodreads
-
Newsletter
Find Deanna around SOCIAL MEDIA: