The Rake
by
Georgina Devon
Purchase link:
Amazon
Lorraine's rating:
Heat rating: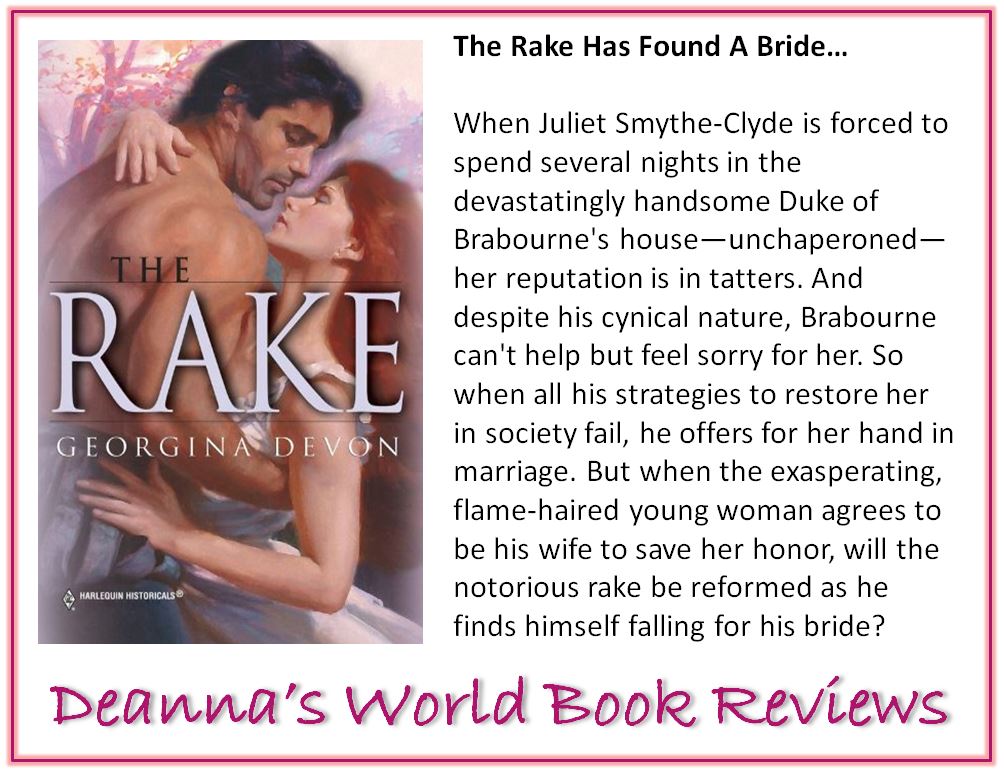 Regency historical romance can often be quite tame when it comes to explicit sex scenes and this one doesn't fail in that regard, however The Rake is part of a loosely joined trilogy that builds on the explicitness of the sex scenes. I had intended to review "Murder Unmentionable" by Meg London as I had enjoyed The Fatal Slip, but unfortunately it fits into the category of unmentionable for me as it was a book that I couldn't finish reading. That rarely happens as I usually can push through. Not this time.
Back to The Rake. Duke Brabourne and his friends – the Earl of Ravenstone and the Earl of Perth – form a merry trio and naturally get up to quite some tricks – as is usual for this era. Rakes were notorious hell raisers who could get away with literally murder especially when they are friends with Prinnie. Heaven forbid the standards for women were different entirely due to the rigidity of the social hierarchy of that era. Georgina Devon stays within this rigidity without too many additions of modern values. Fascinating is that this book was written in 2000.
Juliet Smythe-Clyde decides to protect her father's honour by fighting his duel – by disguising herself quite successfully in her brother's clothes. The initial meeting however would almost see the duel forgone; however Juliet impetuously fires her pistol and proves to be quite a marksman.
Unfortunately Juliet is the one who is shot. The seriousness of the injury means she needs to be taken somewhere immediately to be looked after – the nearest being the Duke Brabourne's home. Being taken to her home is out of the question even though her stewards are pushing – but to do so will invoke the wrath of her family if she doesn't actually die beforehand. Naturally it doesn't take long for her disguise to be uncovered. And that is off course just not allowed in this era. What follows is a tempestuous story that whilst not of the bodice ripping variety does have enough to titillate the reader.
The Duke – Sebastian - offers to help Juliet find a suitable husband since she has now been compromised – all this whilst the malicious stepmother is keen on pursuing her own relationship with the Duke also. Juliet and Sebastian spend more and more time together as one by one the various suitors are just not suitable. Slowly but surely the ton sees something before they do.
Eventually a marriage is forced upon them – even Juliet's absent- minded professorial father agrees with her stepmother that this must go ahead – even though this marriage absolutely does not suit the Lady Dowager Brabourne. Juliet establishes a set of rules for the marriage – but has she really just cut of her nose to spite her face? The simmering grows between them and ultimately even the Lady Dowager is won over.
A definite must read with a lovely historical aspect that is quite accurate. I always love it when the Duke's and Earl's still exist in real life. The modern day Duke of Brabourne is quite the notorious rake – well worth a quick google search.
View all my reviews



About the author


Georgina Devon:
Goodreads
|
Amazon
About the reviewer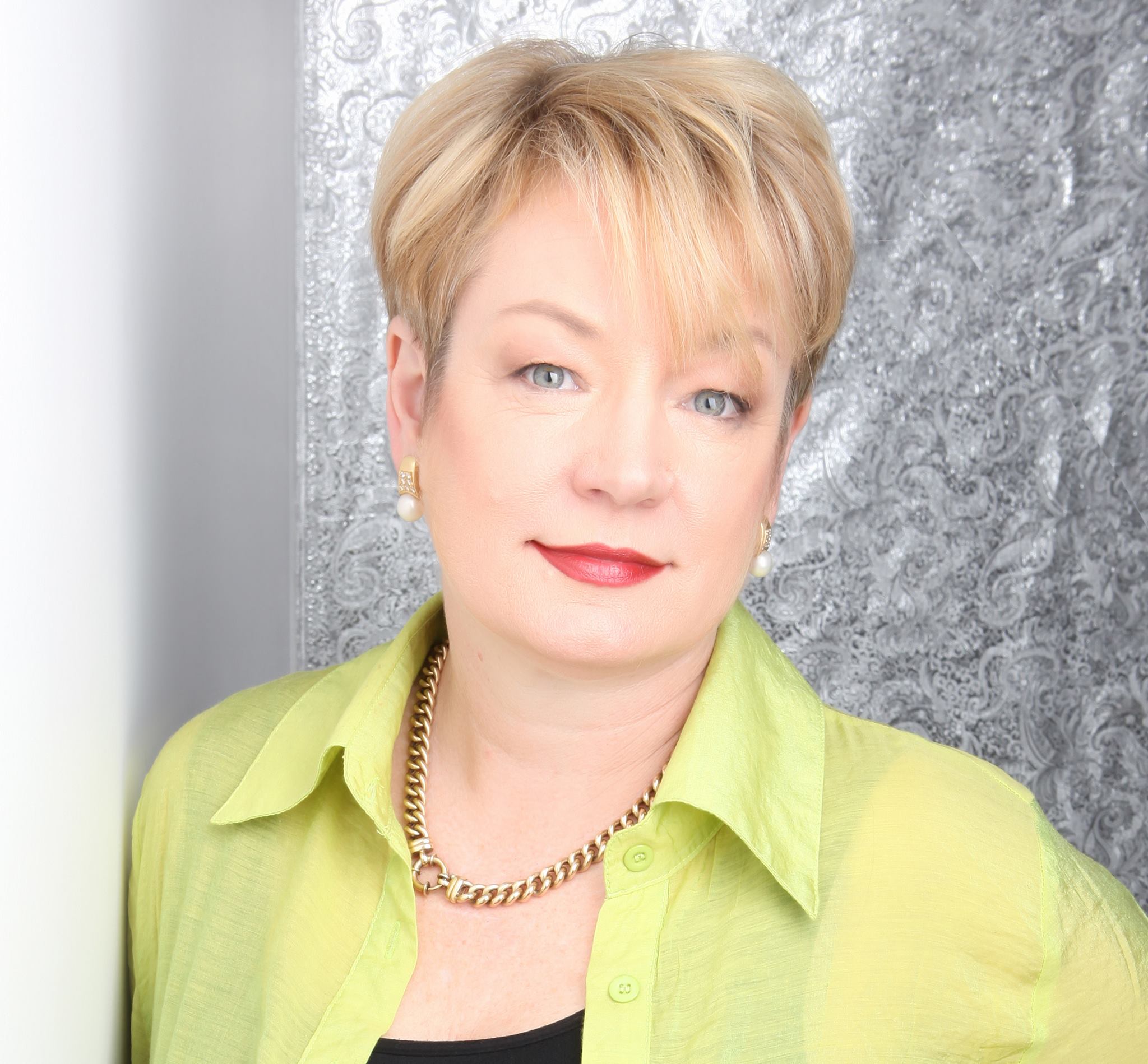 Lorraine Carrington:
Facebook
-
Goodreads
Find Deanna around SOCIAL MEDIA: