Sapphire (Bratva Jewels #1)
by
JA Low
Purchase link:
Amazon
Helen's rating:
Heat rating: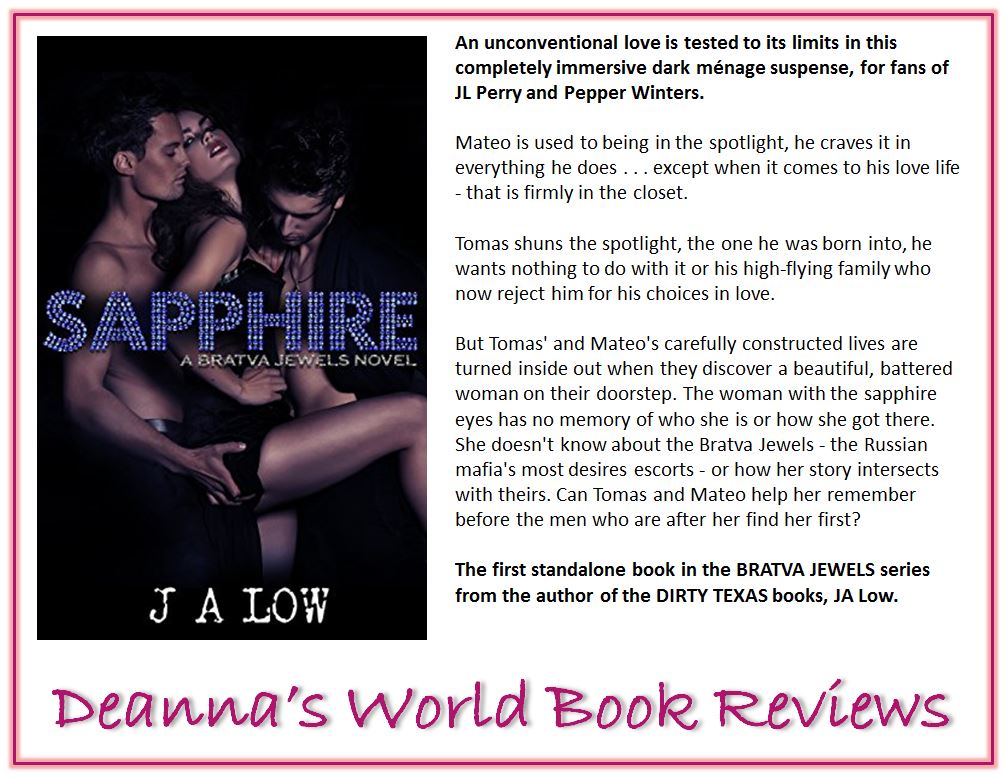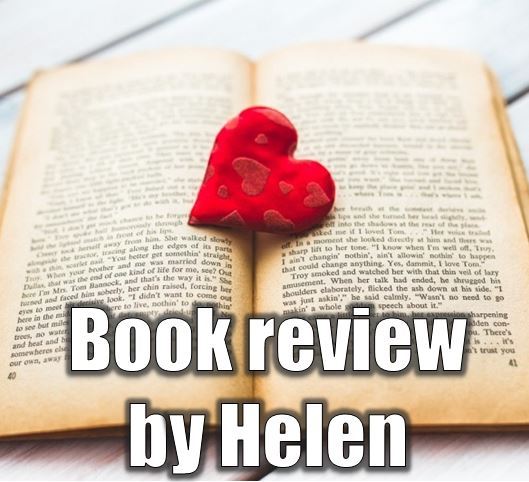 I am not a ménage reader normally and neither have I read any m/m stories but I do love a good romantic suspense. I had heard a lot about this book and really wanted to give it a go and I am glad I did, I enjoyed it very much. It is hot, hot and more hot, sexy and steamy and it had me turning the pages to see what happens with Tomas and Mateo after they find the badly battered woman on their doorstep.
Zoe has had her life turned upside down after meeting a very gorgeous Russian in a bar one night, kidnapped as a sex slave and becoming Sapphire, one of the Batva Jewels. Never does she think that she could end up in love with two of the most handsomest males on the planet, actor and artist Mateo and billionaire businessman Tomas, but these two guys save her life and open up a whole new world to her in an extremely sensual and caring way.
Mateo and Tomas are lovers and very much in love but they keep their secret for various reasons so when they find a young woman on their doorstep brutally beaten and close to death they do everything they can to help. She cannot remember anything that has happened to her so they take her in and do what they can to help her regain her memory and the nature of love takes its course. They never thought that a third partner would be just what they needed.
When her memory returns they realize how much danger there is with the Russian mafia after Zoe but not only is Zoe in danger but as are her sister Gracie, Tomas and Mateo. This is a fast paced story with a lot going on and I didn't want to put the book down. I loved the strength and courage that Zoe shows and the love and caring that the boys show to her. I read out of my normal comfort zone and thoroughly enjoyed it. I do highly recommend this one if you enjoy erotic romance with a fabulous romantic suspense thrown in. The HEA is wonderful. It will have you smiling but bring on the next book in the series.
View all my reviews



About the author


JA Low:
Facebook
|
Twitter
|
Goodreads
|
Amazon
About the reviewer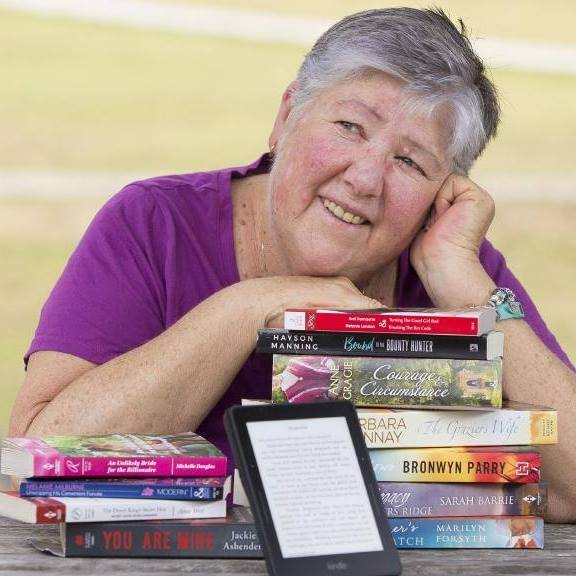 Helen Sibbritt:
Facebook
-
Goodreads
Find Deanna around SOCIAL MEDIA: