The Knight's Scarred Maiden (Lovers and Legends #5)
by
Nicole Locke
Purchase link:
Amazon
Helen's rating:
Heat rating: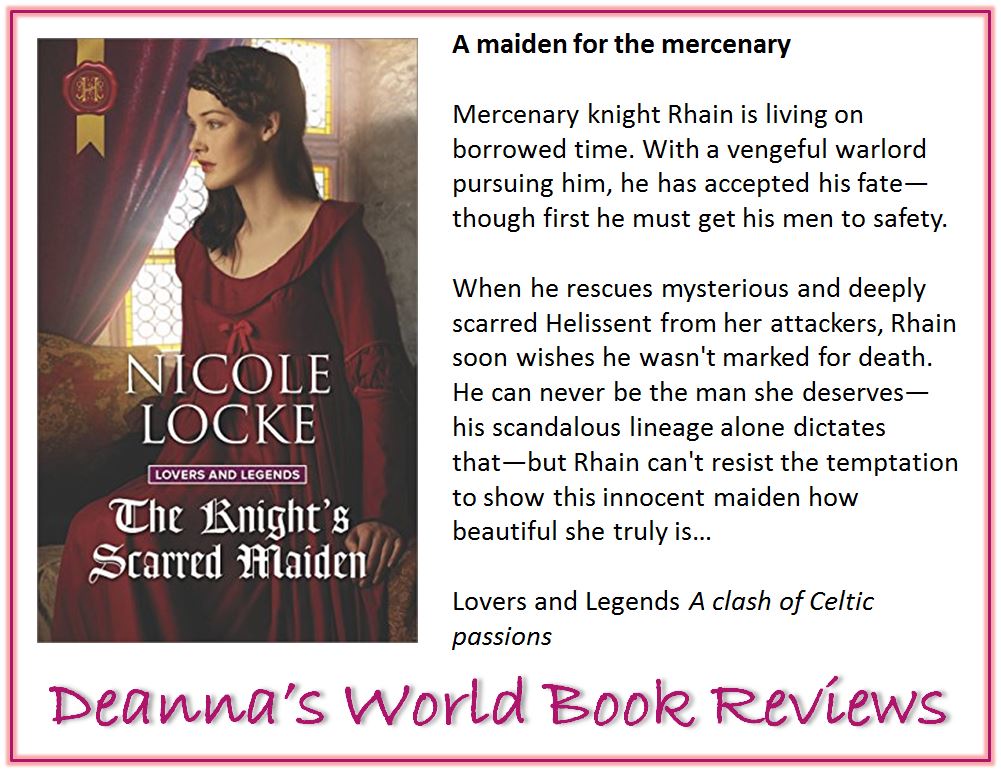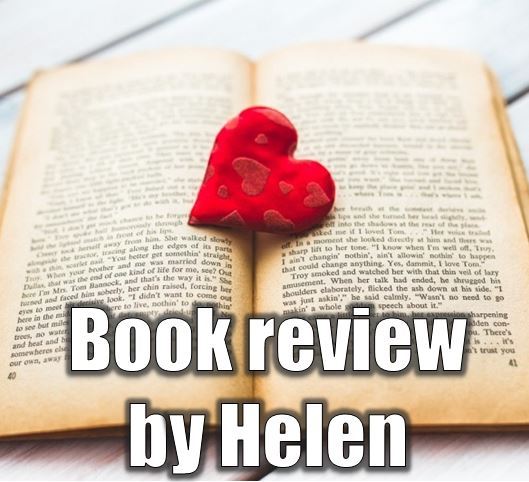 This is a beauty and the beast trope and one that had me turning the pages. This is the first time I have read one of Ms Locke's stories and I look forward to more. She really knows how to pack some emotion and sensuality with her words. Sit back and enjoy Rhain and Helissent's journey to a HEA that will leave you smiling.
Helissent is scarred badly by fire when she was a young girl, it took her family and nearly her life but the innkeepers in the village had her cared for and got her through the pain with love and caring and this has made Helissent the kind and caring woman she is now. Her love of cooking in the inn brings her in contact with mercenary Rhain and he is beautiful in many ways and saves her from a dangerous situation, and now she is travelling with him and his men.
Rhain is a mercenary and a knight. He is handsome like no other and keeps himself hidden as much as he can because of his looks and because he has someone very dangerous after him, but when he meets Helissent and tastes her honey cakes even though she is so badly scarred he sees the good in her and cannot help the attraction he immediately feels for her. However he must do what he can to ignore this temptation as he has too much going on in his past and current life but she is strong willed and it is not long before he cannot deny this pull between them.
I really did enjoy this story. It is so well told that the characters come to life on the pages. There is so much emotion. It is so very moving as two people who are brought together in a loving way. Yes, for me there were tears and so many smiles. Helissent is so very strong. Most people would have given up after what she had been through and Rhain, well, he is just the most fabulous hero. He is so caring and understanding and yes, gorgeous. Thank you, Ms Locke for a fabulous story that I highly recommend.
View all my reviews



About the author


Nicole Locke:
Website
|
Facebook
|
Twitter
|
Goodreads
|
Amazon
About the reviewer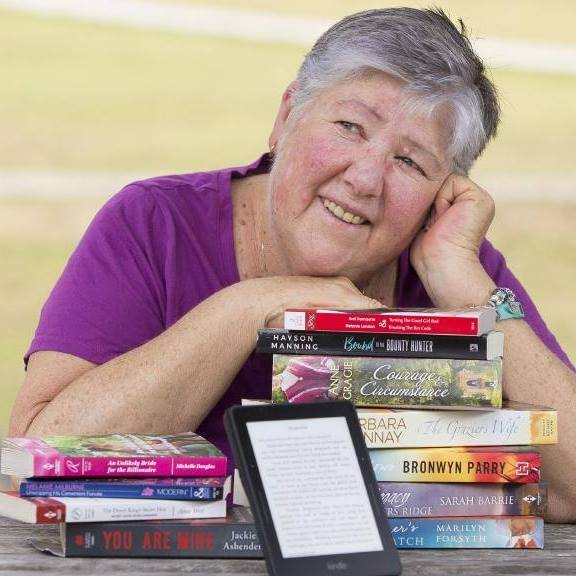 Helen Sibbritt:
Facebook
-
Goodreads
Find Deanna around SOCIAL MEDIA: