The Vilka's Secret (Shifters of Kladuu #0.5)
&
The Vilka's Servant (Shifters of Kladuu #1)
by
Pearl Foxx
Purchase link:
Vilka's Secret (Instafreebie)
|
Vilka's Servant (Amazon)
Overall rating:
Heat rating:
Rating (The Vilka's Secret):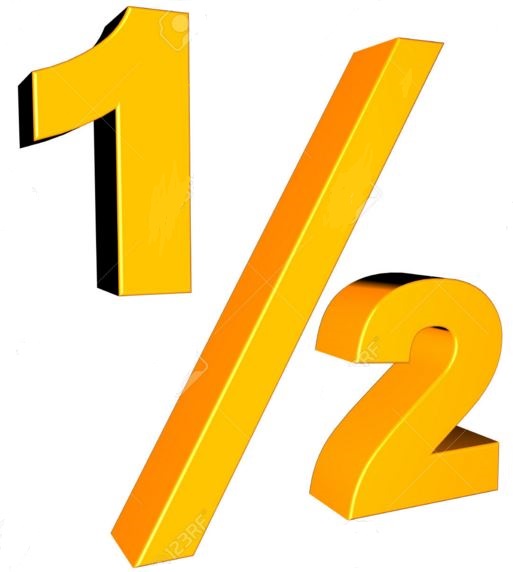 The Vilka's Secret is a short introductory story into the world of the Vilka and their planet Kladuu. It features a naive, human astrophysicist and her rescuer, a Vilka patrolling a wormhole connecting their two galaxies.
I enjoyed this short, sexy story between Maeve and Noaz. It serves as a great introduction to the Shifters of Kladuu series with glimpses into Noaz as a shifter and how they feel about humans. Let's just say, humans are not portrayed in the most favorable light here.
I thought Maeve was rather idealistic and naive but I grew to like her as I got to know her. I particularly liked that she was truthful in dealing with Noaz when it was so easy for her to lie and be devious. I'm glad she didn't have that in her.
Noaz is a loner and he patrols the outer reaches of space, protecting his people from the humans who explore and seek to mine the resources of other planets. The impression I get from Noaz is humans are not very honorable and they tend to strip bare the planets they discover of their minerals for their own gain. Noaz's job is to prevent that from happening.
Since this is a short story you don't get a full blown romance but there's sexual attraction and affection between Maeve and Noaz. I liked that she cared enough about Noaz that she was willing to protect him and Ms Foxx left enough of an opening that they would have future encounters even though they need to keep each other a secret.
This has whetted my appetite enough that I'm looking forward to reading the first book in the series soon.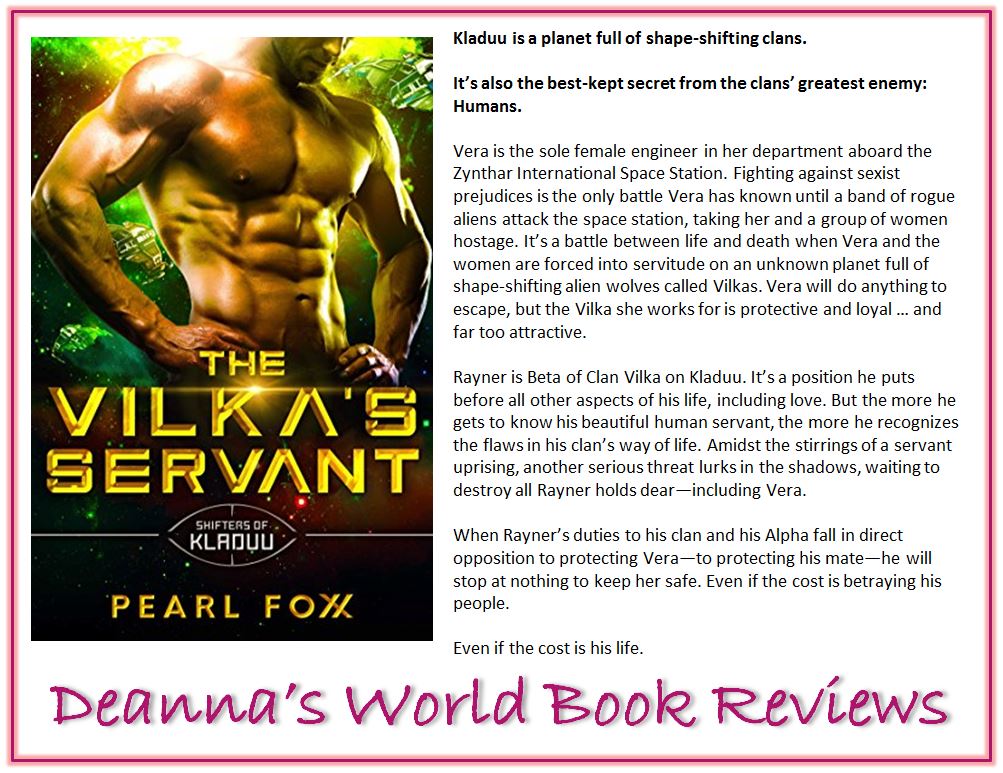 Rating (The Vilka's Servant):
The Vilka's Servant is Pearl Fox's debut novel of a clan of alien shapeshifters on the planet Kladuu.
Pearl Foxx is a new-to-me author. Prior to The Vilka's Servant, I had read The Vilka's Secret which was a short story introducing the Vilka and the world. I enjoyed The Vilka's Secret. The Vilka's Servant, not so much.
While the writing is good and the sci-fi in the story was interesting and Ms Foxx has built an interesting world around the Vilka on Kladuu. I loved the idea of shapeshifting aliens where their ability to shift is dependent on relics buried under their planet which they are doing their best to protect from humans who have a tendency to plunder a planet's natural resources for their own needs.
I liked Rayner. He came from a difficult and lowly past but worked his way up to second in command in Clan Vilka. He's honorable and noble, and he does his best to do the right thing, not only for his people but also for the women who have been captured and were going to be sold as slaves.
With Vera, while Rayner might have liked her attitude and her fire, I found her aggravating. I understand that she's upset about being captured and then turned into a servant and not allowed to return home but Rayner was kind to her and treated her with as much respect as he could for a captive and a servant. He was also quite lenient with her and did his best to protect and provide for her but mostly, Vera was a bitch and a shrew. She made no attempt to get to know her surroundings and where she was, she was constantly antagonistic towards Rayner. It's just as well that he's a kind and patient man. However, Vera did have her redeeming qualities. She was hugely protective of the the women who were abducted and she had a spark to her which made her determined and strong. I may not like her, but I can admire her stronger qualities.
Ultimately, it was Vera who made me not finish the book because I simply could not put up with her attitude. I gave up at around 30%. I didn't have it in me to keep going and hoping for the time when Vera would change her attitude and stop being such a pill. That said, I liked Ms Foxx's writing and for others who do not mind that kind of personality on a heroine, they may enjoy the book. I would also consider another book by Ms Foxx assuming her other heroines are more bearable than Vera.
View all my reviews
About the author


Pearl Foxx:
Facebook
-
Goodreads
-
Amazon
Find Deanna around SOCIAL MEDIA: