I'm delighted to introduce you to Lorraine who is joining the Deanna's World team as a reviewer. We joked that we would call her "Lady Balls" to compete against Mr Manview, but decorum presided and we are going with her name instead. :-) But we did have fun joking about it at lunch. Please give Lorraine a very warm welcome.
Late Summer In The Vineyard
by
Jo Thomas
Purchase link:
Amazon
Helen's rating:
Heat rating: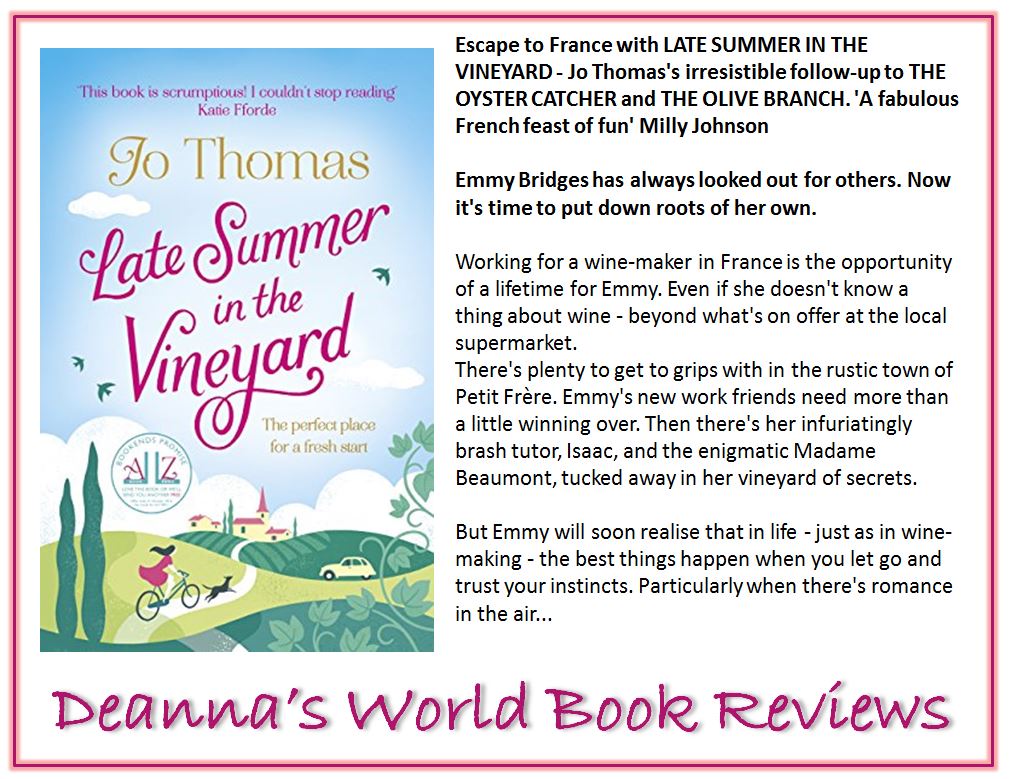 The title got me going as we have a weekender in a vineyard in the Hunter Valley and I almost bought a winery some years ago – but that is a story for another day.
The setting is a tiny rural village in France – and as you read it, it is as if you have been transported to the countryside – Jo Thomas's romance is written beautifully and descriptively. I could smell the harvest and feel the overall rustic nature of the village.
Emmy is in a drudge role at the call centre where she isn't thrilled about selling and somehow through a fluke is sent to France to learn the in's and out's of winemaking. Reluctant to leave her widowed father however, she heads off and begins her amazing journey.
The owner, Charlie has just taken over the Featherstone's vineyard from his aging parents and he is keen to spread and expand as fast as possible and will almost do anything to do so. He is a sexy Frenchman, but there are some overtones that don't make him quite as fabulous as he thinks he is.
Isaac is the world travelling wine maker who isn't going to put his roots down anywhere, but... And he is mired in his way of making wines.
Emmy manages to build a beautiful relationship with a neighbouring winemaker – Madame Beaumont - a recluse as a result of events during the 2nd world war. Emmy awakens the passion for winemaking and pushing to include the old made wines to compete with the wines from the actual winery where she is working. Along the way her own passions are awakened also – although she is confused as to whom she has more feelings for. Isaac always seems to appear when there is a crisis and Charlie is keen to get her away for the weekend!
Re-connecting with her estranged sister, through Isaac's interference, averts a catastrophe with Madame's winery and adds to that wonderful family feel also.
The rest of the characters are equally enthralling – and naturally they all aren't as they seem. There are a few more relationships developing. An entertaining and fun story with some love; and some intrigue; and competition French style! A book that I couldn't put down.
View all my reviews



About the author


Jo Thomas:
Website
|
Facebook
|
Twitter
|
Goodreads
|
Amazon
About the reviewer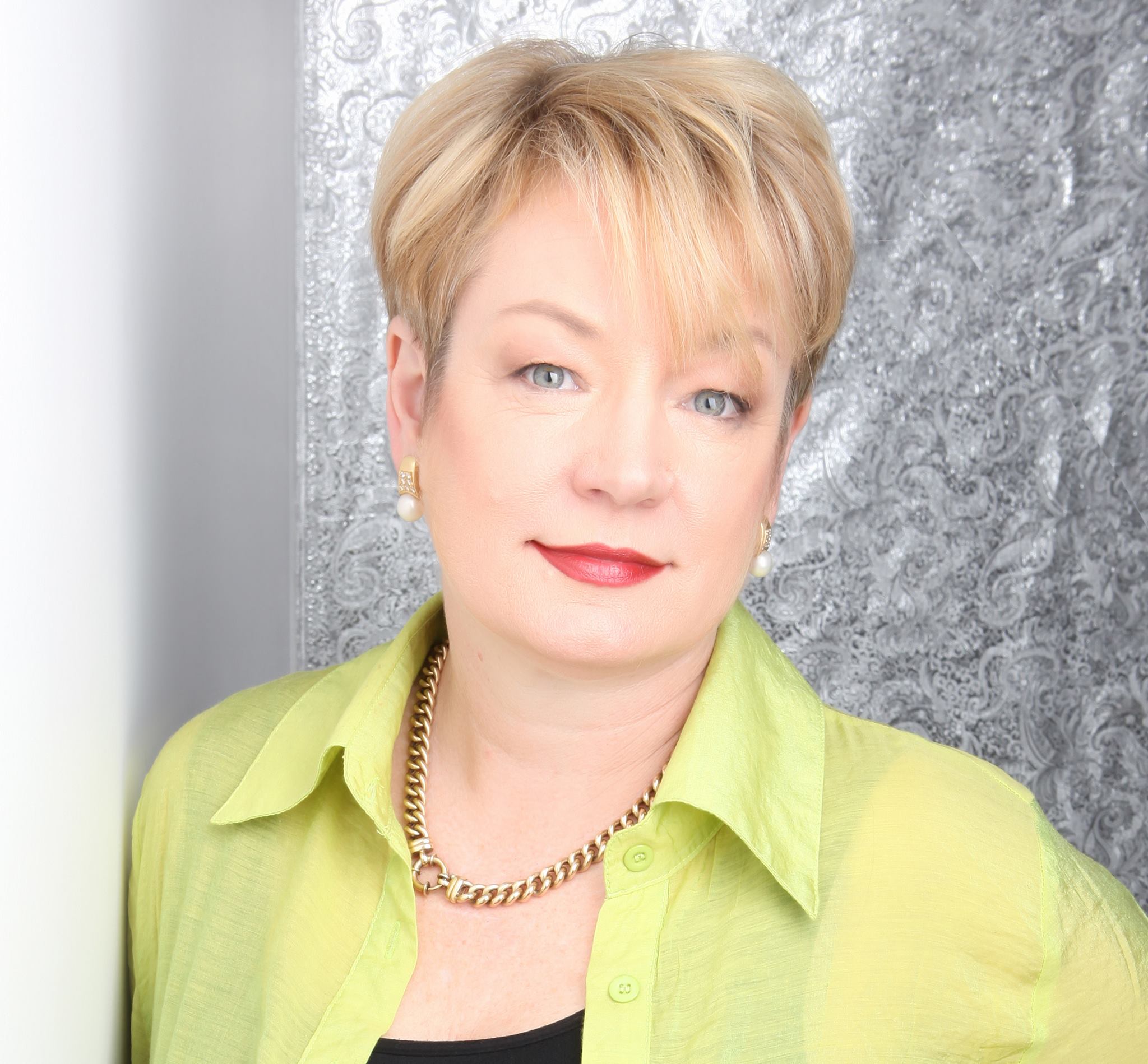 Lorraine Carrington:
Facebook
-
Goodreads
Find Deanna around SOCIAL MEDIA: