The Sheikh's Unsuitable Bride
by
Liz Fielding
Purchase link:
Amazon
My rating:
Heat rating: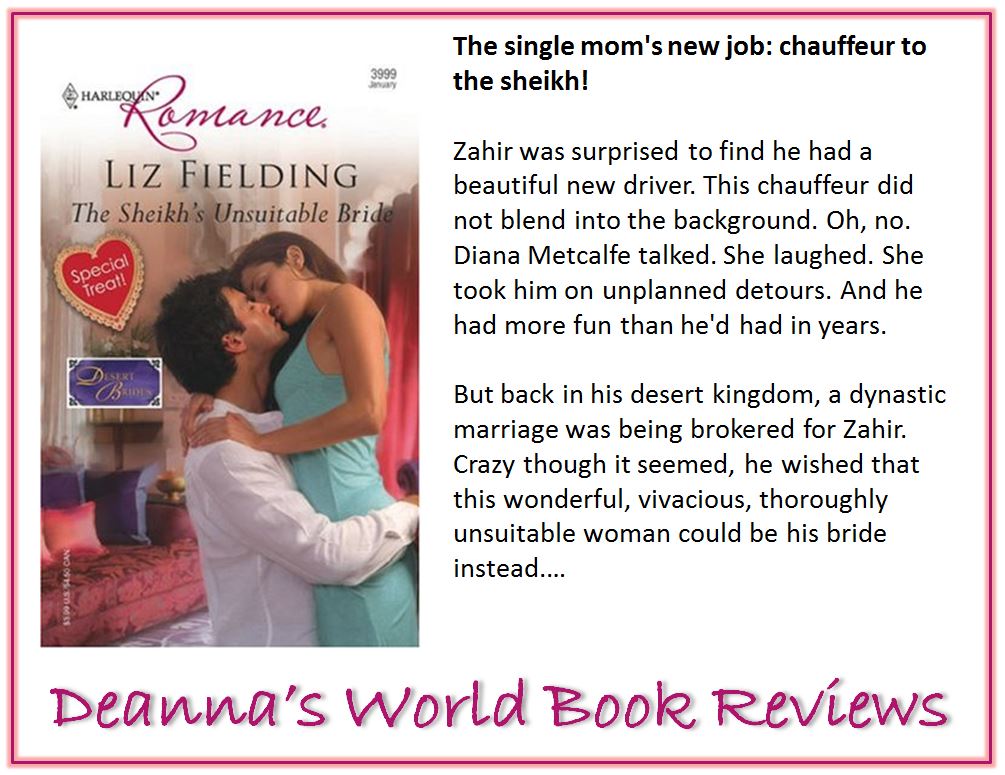 Whenever I want a warm, comforting read, I need look no further than a Liz Fielding Harlequin Romance story. This one is no exception.
I wanted to read this story too because I had read the
manga comic version
of the book and was left rather unsatisfied. I missed the richness of the storytelling, the descriptions of the feelings and the characters. I didn't even know the color of the heroine's hair (which the manga comic got wrong, by the way!).
Reading the book for this story filled me with a sense of warmth and completeness. It gave me details to Zahir and Diana which I did not get from the manga comic. Don't get me wrong, the manga comic was cute and delightful in its own way, but in this case (like with movies) the book is so much better.
I got to know who Zahir was as a man. He was kind, hardworking and compassionate. He wanted a life of his own but felt he needed to follow the tradition of his culture and to honor his family in doing what they wanted of him. He was an honorable man who wanted more for himself than tradition dictated. Zahir is everything you'd want in a prince (or sheikh in this instance!) and nothing like the sheikhs I have encountered in real life after living in the Middle East. Truly, a girl would not be swooning over a real Middle Eastern prince, but Zahir is lovely. I enjoyed how entranced he was with Diana, how he could not help himself when it came to how he behaved around her. He was so sweet to her.
It was the same for Diana. We got small glimpses into her life and her as a person in the manga comic but the written word showed me so much more. I truly did understand her struggles, being a single mum, trying to look after her parents, feeling guilty about not being around enough for her son while she had to work so hard to provide for him. And how she felt about Zahir. Zahir was way out of her league and it was truly a Cinderella story. She was a level headed and realistic young woman who knew her place in the world even though she had dreams of her own and was working towards making those dreams come true. In the book, you get to see Diana struggle with her attraction to Zahir and it is most poignant when she has a conversation with her mother about love.
I truly enjoyed reading this book and getting to know Zahir and Diana in so much more depth. The manga comic was fun, but the book is so much more emotionally satisfying.
View all my reviews
Ab

out the author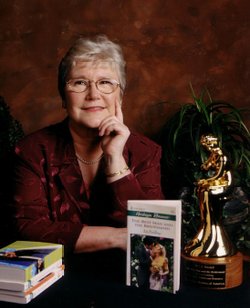 Liz Fielding:
Website
-
Facebook
-
Twitter
-
Goodreads
Find Deanna around SOCIAL MEDIA: