Snow's Seduction (A Snow White Werewolf Tale #1)
by
Kristin Miller
Purchase link:
Amazon
My rating: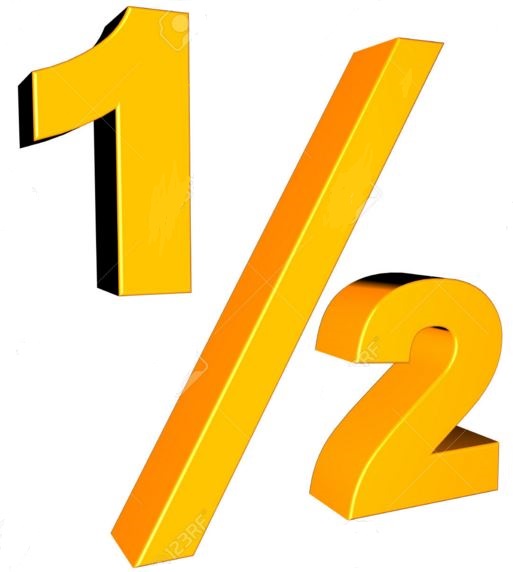 Heat rating: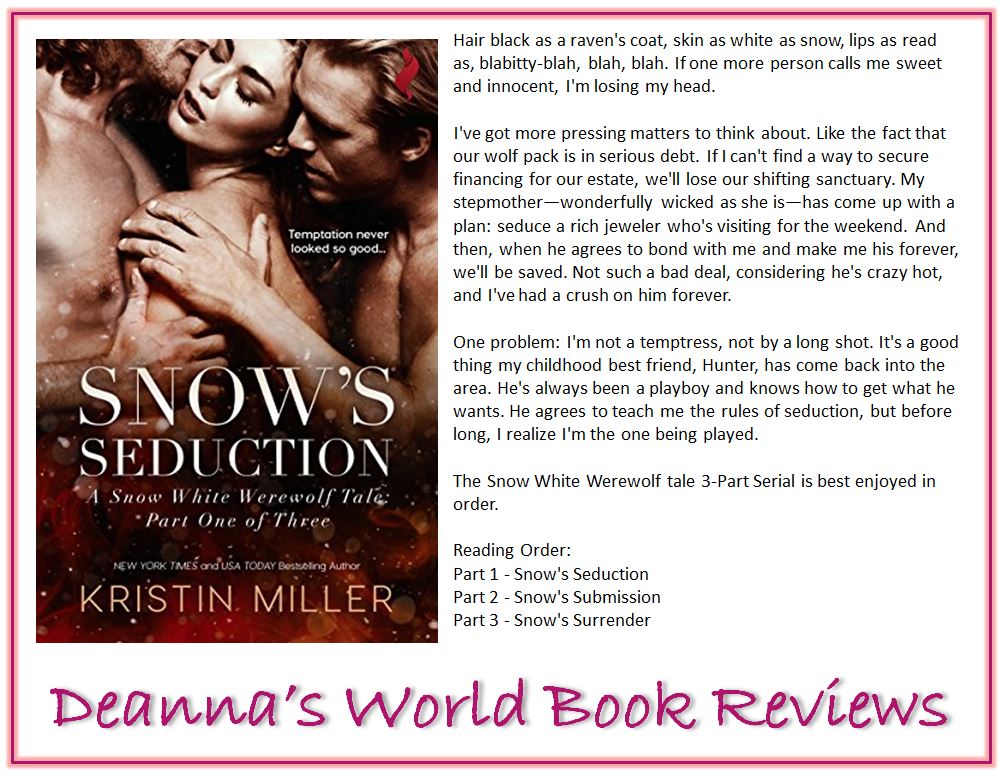 Snow's Seduction is a sexy yet sweet glimpse into the life of Snow White as she sets out to snare a wealthy jeweler for a husband but falls into the hands of her best friend for some hot, hands on lessons on how to seduce the man she has in mind. It's also an interesting take on the Snow White fairy tale with appletinis, a stepmother who's not all that evil and werewolf pack.
Snow strikes me as rather innocent in what she's been tasked to do by her stepmother. Seduce and snare Malcolm in order to secure the future of their failing estate. Problem is, she is rather innocent and she has no idea how to go about seducing Malcolm. Enter Hunter, her best friend from childhood, who's sexy, hot and eager to get his hands all over her. With Hunter, Snow is sweet but attractive and enticing, but with Malcolm, Snow is a bundle of nerves. Her attempt at seducing Malcolm falls rather flat and she's so awkward it's kinda painful to watch. I could feel myself cringe at her failed attempts at seduction. Fortunately, there's Hunter to boost her ego and make her feel better ... a heck of a lot better!!
I liked Hunter. He's a bit of a rascal and from hints about his past, a bit of a player, but he's at the gathering only for the weekend and to fulfill a promise. He's happy to get in some fun times with a friend whom he finds extremely attractive and who strokes his libido just the right way. I liked that he's upfront about who he is and what he's about. He's honest to Snow about what he's up to and where he's going with his life. He doesn't make any promises he can't keep just to make Snow feel better (he does that in other ways!).
I shouldn't go on without mentioning this is a short read and the first of a three part serial. If serials bother you, wait till they are all out before reading them, but you needn't worry, there is not annoying cliffhanger at the end of the story though there's a promise of more sexy times to come. It's a short read, but for what it is, it's satisfying, well written and fun.
Also, if you've read Ms Miller's A Dark and Dirty Tale series, you'll have an inkling of how this story will unfold. I don't mind that there's a bit of a formula to the story because it's still satisfying to read and I enjoyed it.
I am now off to read the next one in the series. I want to know what other "sex lessons" Hunter is going to give Snow to help her snare Malcolm.
View all my reviews
Ab

out the author




Kristin Miller:
Website
|
Facebook
|
Twitter
|
Goodreads
Find Deanna around SOCIAL MEDIA: