The Book of Life (All Souls Trilogy #3)
by
Deborah Harkness
Purchase link:
Amazon
My rating: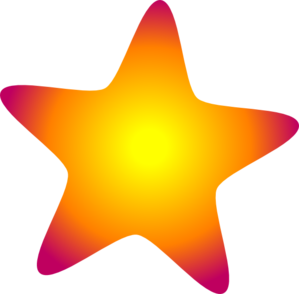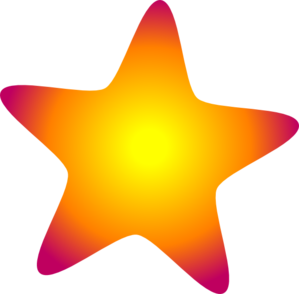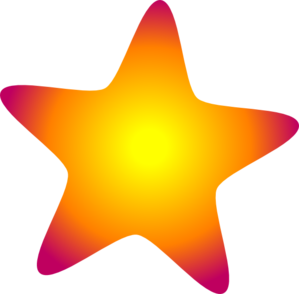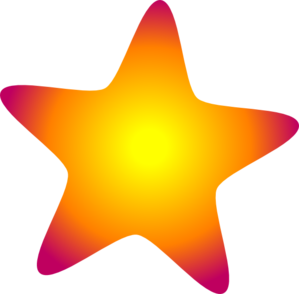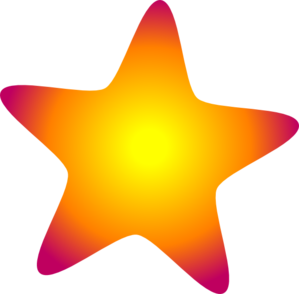 Heat rating: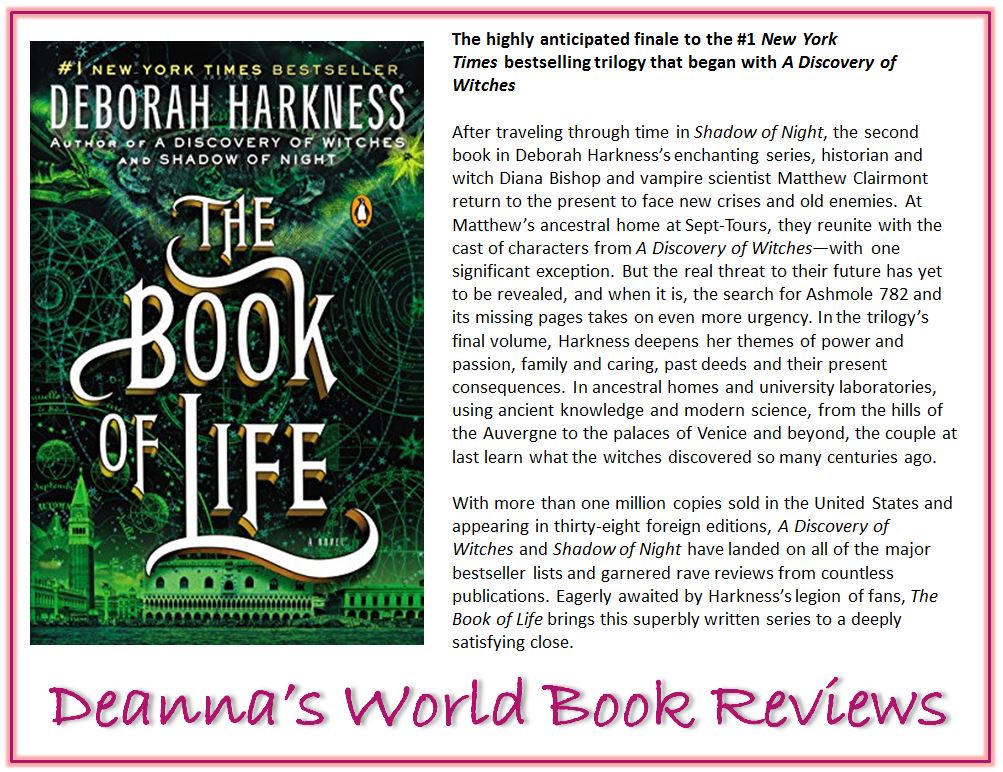 The Book of Life is the stunning conclusion to the All Souls Trilogy filled with complexities, mysteries, politics and secrets. It is breathtakingly well written.
I have been wanting to read this book for a long time but have been daunted by the length. I finally set time aside and gave myself two weeks to finish reading it. It took me eight days. And what an intellectually challenging, engaging and entertaining eight days it was been. I'm sorry to see it end, but at the same time, I raced towards it because I could not wait to find out what happened next fast enough.
I adore Matthew and Diana. I have adored them since the very first book, A Discovery of Witches. Diana for her stubbornness and her strength and Matthew because he was the quintessential broody, tortured vampire hero. But this book is so much more than simply a love story between a vampire and a witch. It's a tome filled with love, science, history, genealogy, and the bonds and strength of family.
This is a clever book. Ms Harkness writes with an inherent respect for her readers and their intellect. She's not afraid of using big words when she's describing genetics and eugenics. She's not afraid of challenging her readers and having them learn something new while reading the book. I found myself looking up words quite a few times because of it and glad I learned something from it.
This is also a book filled with a lot of history. From references back to 1590, to the second World War and many other times, Ms Harkness takes us on a journey through the ages. It's also reflected in Matthew's very long life and the homes and possessions he owns. Ms Harkness throws in off-hand references to artwork of Thomas More and his daughter Margaret More (hanging over the loo!) and many others. It's also show through references to Matthew's wine cellar. I'm fairly certain he bought his wines when they were released and there's no worry of provenance when it comes to them.
"I was beginning to understand how Matthew treated his houses. He lived in them, left them, and returned decades or centuries later without touching the contents other than to slightly rearrange the furniture. It meant he owned a series of museums, rather than proper homes."
But more than anything, this story is one of family. Of the de Clermont family, and of Matthew's family, and also the one he's build with Diana. There is a solidarity in the family and all it's members, be they vampire, witch or daemon. Everyone had a role in the family and they all played it superbly though at times not willingly, but through it all, Ms Harkness drives home its importance. And when push comes to shove, they all come together and work together for a common goal setting all their differences aside. I even grew to like Baldwin towards the end.
The only thing which niggles at me about this outstanding book is the question of lifespans. Matthew and Diana have different lifespans, one being a vampire and one being a witch. The romantic in me wants to know how their differing lifespans are equalized. I want to know that they will both live similarly long or short lives together and will not be separated through death. I don't want either of them to live without the other since their love is so strong and such a binding thing. If someone who's read the book knows the answer to this, please let me know.
And last but not least, Ms Harkness is likely one of the most skilled writers I've ever read. I've read many excellent writers, of course, but I think Ms Harkness is in a league of her own.
I'm sad this is the end of the series but it's been a satisfying and wonderful journey. I saw on Ms Harkness' website that she's working on another book. I'm glad to have that to look forward to.
View all my reviews
Ab

out the author




Deborah Harkness:
Website
-
Facebook
-
Twitter
-
Goodreads
-
Amazon
Find Deanna around SOCIAL MEDIA: