Payback (Viking Bastards MC #2)
by
Christina Phillips
Purchase link:
Amazon
My rating: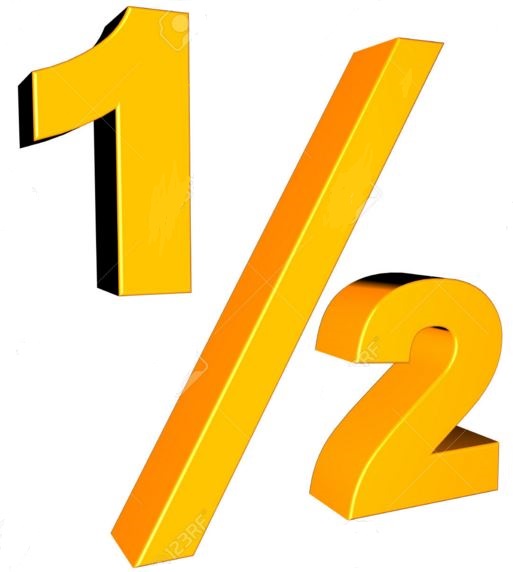 Heat rating: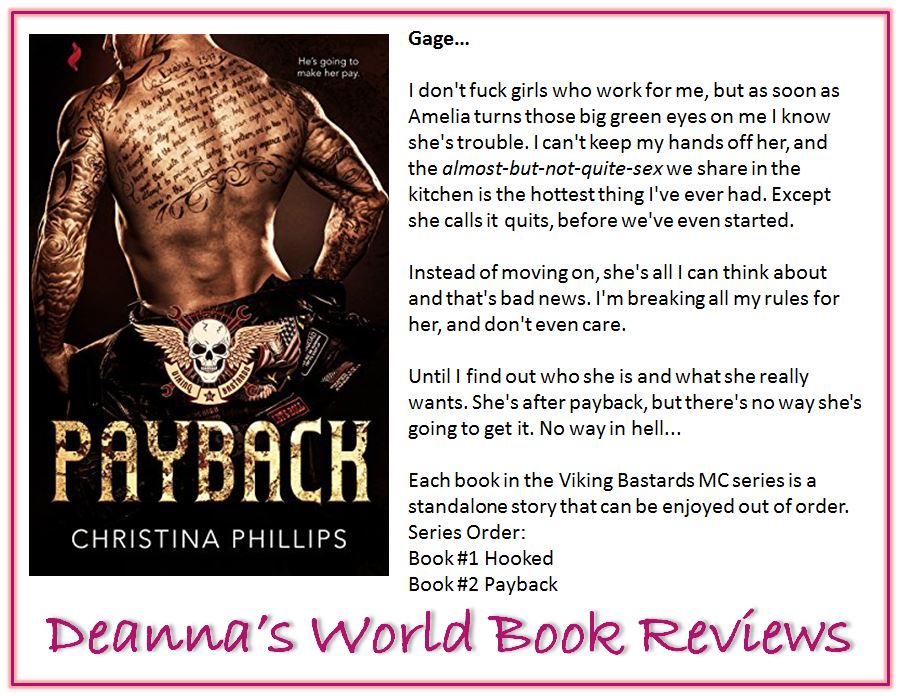 Christina Phillips brings the world of the Motorcycle Club to life with her Viking Bastards. We learn about the workings of an MC as we get to know Gage and Amelia as they navigate a world of murder, betrayal, revenge and love.
While I love the MC world Ms Phillips has created with the Viking Bastards, I had a hard time with Amelia and the whole revenge plot. I think the fact that I knew there was a revenge plot and that was what motivated Amelia in the first place really put me on my back foot with connecting with her as a character. And even though that revenge plan falls by the wayside quickly and Amelia tries to come clean with Gage numerous times (well handled, by the way, Ms Phillips!) I had a hard time with her. For me, it felt like I kept waiting for the hammer to drop and that sat ominously over my head as I read the book heading into the black moment. It was exhausting and probably more an indication of my personal feelings and psyche than anything to do with Ms Phillips' writing.
As for the MC world Ms Phillips has created, I love the combination of the hard as nails men who get brought down by the right woman. I like the core of solidarity and strength these men who belong to the MC have and how they have always put the MC first, but for the right woman, they are willing to put the MC second. That's another thing that I didn't like about Amelia. She never gave Gage the chance to show her that he was putting her first when he did, she just assumed that just because it was what she was brought up to believe, that would be the case with Gage. I didn't like her painting Gage with the same general broad brush as her rather biased upbringing. That said, Gage was probably help matters by getting angry and shooting off at the mouth.
And speaking of Gage ... I loved Gage. He's such a macho alpha male. If I had to try to imagine what an MC member would be like, it would be Gage. He's tough, no nonsense and about as much of a hard ass as I've ever met, but at the same time, I loved how his feelings for Amelia softened him. I also loved that he went to bat for her even when he didn't have all the facts simply because of what he felt for her and that he trusted her. Of course, like most bull-headed males, he also doesn't listen properly and really puts his foot in it. It was nice seeing him dig himself out of the hole he got himself into, but I think Amelia was equally at fault and felt like she should have met him halfway rather than have him take all the responsibility for messing up.
All in all, I'm enjoying this MC world. I love the whole "me man, you my woman, no one can touch" possessive thing going on. :-)
View all my reviews
Ab

out the author




Christina Phillips:
Website
|
Facebook
|
Twitter
|
Goodreads
|
Newsletter
Find Deanna around SOCIAL MEDIA: