How To Tame A Beast In Seven Days (The Embraced #1)
by
Kerrelyn Sparks
Purchase link:
Amazon
My rating: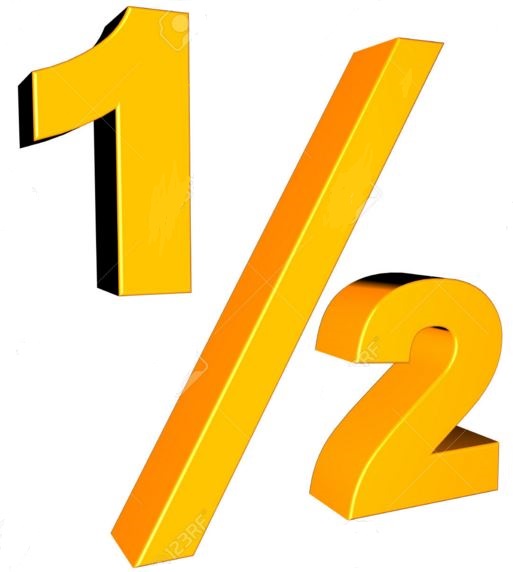 Heat rating: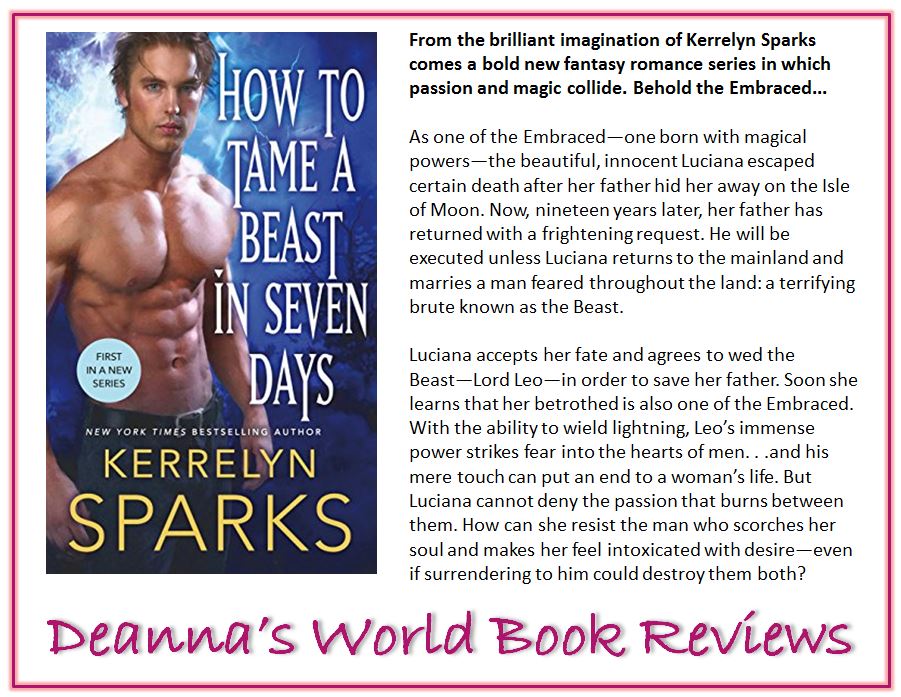 How to Tame a Beast in Seven Days is a very promising start to a new fantasy romance series by Kerrelyn Sparks. You have dragons, elves, an evil king, a beast for a hero and a heroine with special abilities. Ms Sparks certainly knows how to hook you in with an interesting story and keep you reading.
I liked the world that has been created as the setting for this series and this story. It's a little bit mythical, a little bit fantastical and quite believable. Ms Sparks has done a fantastic job of setting the groundwork to tell the stories of five orphaned girls who, I hope, will find love as each book is released. The first of which is Luciana.
I liked Luciana a lot. While she had been sheltered her whole life and hence rather naive, she was also brave and honorable. She had a core of integrity and kindness to her which helped endear her to a lot of people along the way, particularly, with Leo. :-) And while she had secrets and she kept them in order to protect herself and those she loved (she had to, to reveal those secrets meant death in her realm) none of that got in the way of the goodness of her personality shining through.
Leo, I adored. I was already predisposed to liking him and feeling a bit sorry for him since he was called the Beast of Benwick. He does have a power that makes him feared by many, but underneath all the power, he's been shunned and hated his whole life. It makes him a very lonely man. One who longs for connection and someone special to call his own. Even though he's branded as a beast, Leo, at his core is loyal, brave and honorable. Much like Luciana.
Luciana and Leo are both very well matched, if only they could set aside their suspicions and overcome the intrigue that surrounds their lives long enough to trust each other and fall in love. When they do come together, it's lovely and sweet and maybe a little raunchy too since Leo is young and virile and hasn't had much human contact for a very long time. :-p
While I enjoyed the story a great deal and liked the world building around it, I felt the pacing of the story was at some points a bit slow. I got a little impatient wanting Luciana and Leo to meet for the first time in person, and then I felt like I was waiting forever for them to get up to some naughty, nooky business. :-)
There were some funny moments too which had me laughing out loud like when Luciana touches Leo's penis for the first time being all naive and virgin-like.
"When she shook her head no, he slapped her hand against his cock once more and held it there. "That doesn't hurt you?" She gasped again, her eyes wide. "What are you doing?" "Do you feel a shock?" "Of course!" Her cheeks flamed with heat as her gaze shifted downward with a look of horror. "There's something hard in your breeches, and I think it's moving!""
I think this is a great start to the series and the epilogue certainly left me intrigued enough to want to read the next book in the series when it comes out.
View all my reviews
Ab

out the author




Kerrelyn Sparks:
Website
-
Facebook
-
Twitter
-
Goodreads
Find Deanna around SOCIAL MEDIA: