Her Pregnancy Bombshell (Summer at Villa Rosa #1)
by
Liz Fielding
Purchase link:
Amazon
My rating:
Heat rating: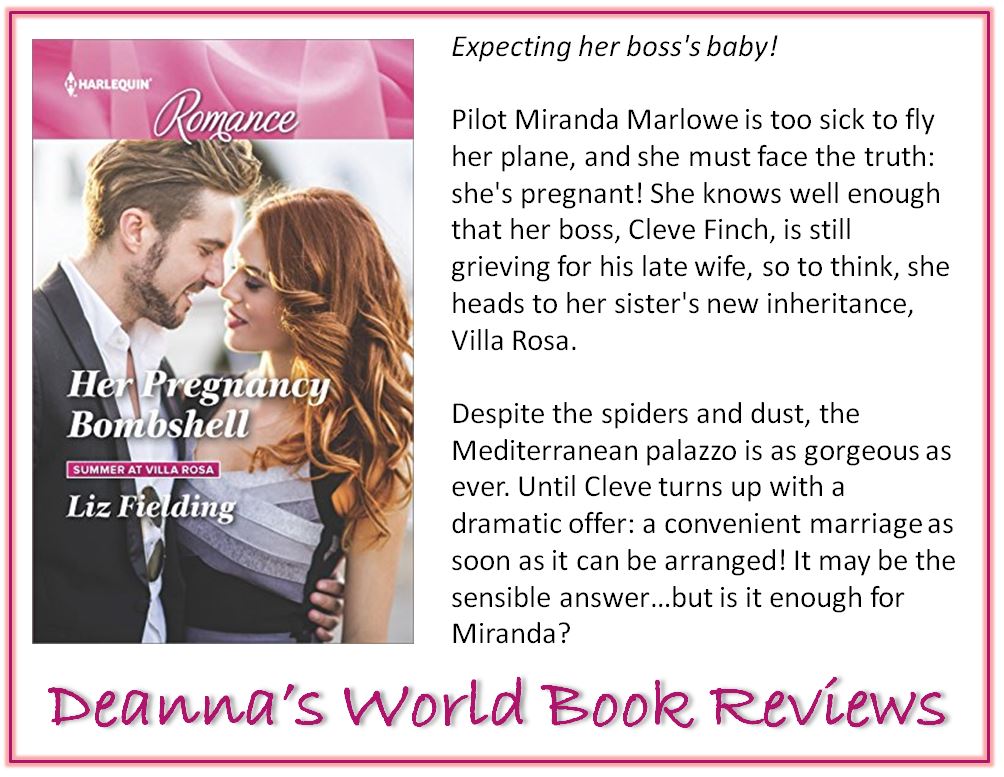 Liz Fielding writes some of the sweetest, most romantic stories I have read and Her Pregnancy Bombshell is no exception. It's filled with melancholy, sweetness, hope and love.
Miranda has been in love with Cleve forever and due to various circumstances their attraction never grew into anything more. On one special night, Cleve turns to Miranda for comfort and a baby surprise happens. Miranda runs away to the Villa Rosa to figure out what to do with Cleve hot on her heels.
I loved Cleve and Miranda. They both have so much love to give and just needed the right push to get past a lot of things in order for them to be together.
Cleve really held my heart in this story. He started out so broken, so sad and so melancholy but as the story progressed, with Miranda's help, he opens up, begins to hope and takes charge of his life while simultaneously persuading Miranda to be his. There's a slow reveal throughout the story of Cleve's past and what has brought him to the point he's at today. My heart ached for him and all he endured but at the same time, I cheered at the relentless way he pursued Miranda. There were times when I wanted him to hurry up and tell her how he felt but then I knew I was jumping the gun and had to let the story reveal itself as I read.
Miranda is confused about what is happening because she's pregnant with Cleve's baby but she's not sure if he would want her or the baby. At the same time, she's a strong individual and she stands up for what she believes in and what she thinks is the right thing to do. I'm so glad she fell for Cleve's persuasive powers and agreed to a wedding even if she was unsure of Cleve's true feelings. There are too many things unsaid that needed to be sorted out.
There's a big reveal at one point with Miranda's dad which had me gasping. Such a spanner in the works, that was. I didn't see that coming and when I found out, I felt like that was going to be the end of everything. Fortunately, Cleve is a strong and determined man and he's determined to have Miranda for his own and they were able to overcome the past.
This was a lovely story. The setting at the Villa Rosa and the history with Sofia, Posy's godmother was such an inspired touch and brought so much nostalgia and romance to the story. There are another 3 books in the series as each of Miranda's sisters find their love and happiness at Villa Rosa. I'm looking forward to those stories too.
View all my reviews
Ab

out the author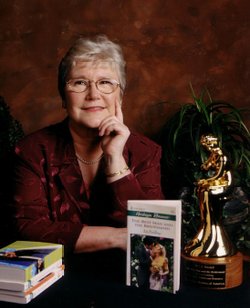 Liz Fielding:
Website
-
Facebook
-
Twitter
-
Goodreads
Find Deanna around SOCIAL MEDIA: