Love's Rhythm (Heart of Fame #1)
by
Lexxie Couper
Purchase link:
Amazon
Helen's rating:
Heat rating: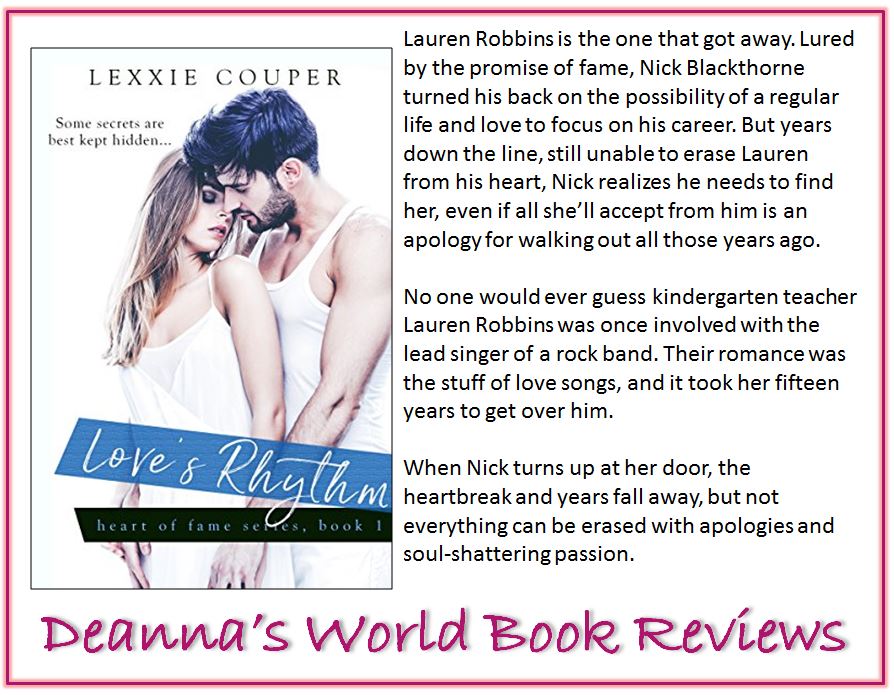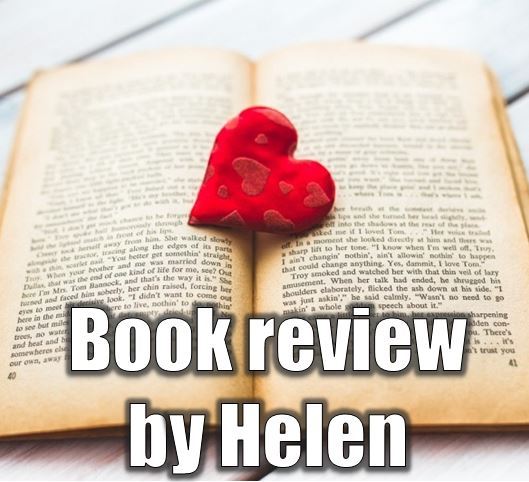 I have many of Ms Couper's books on my massive TBR pile and sadly had not gotten around to reading any of them. When it was suggested that I should, I picked one, one that was the start of a series. Well!! I do love a good rock singer and wow! I am so glad I read this one. What a fabulous story! This one had me turning the pages cause they were hot!
Nick Blackthorne walked away from his girlfriend, lover, and best friend Lauren Robbins fifteen years before to become a famous rock star. There was much for Nick to do and fun to have making money, groupies, a new way of life or that is what he thought until a tragedy and a wedding invitation gets him thinking. He wants to take Lauren to a wedding, now to find her, and when he does you will smile.
Lauren has moved on with her life. She is a great kindergarten teacher back in her home town, the town that her and Nick had grown up in. She has stayed single, never forgotten Nick but has a secret that she has kept. Life is good, that is, until Nick walks back into her life and upends it in a spectacular way.
This one has so much in it; humour, lots of emotion and a sizzling passion that has never gone away for either of them. They literally cannot keep their hands of each other but there is a lot of water under the bridge and a lot to talk about. I loved Nick. Yes, he had made mistakes but he had never stopped loving Lauren. It took him a while to work that out, and Lauren had grown in strength and courage. She is a beautiful person who deserved the best that life could give her and a more mature Nick is just the person.
I need to read a lot more of Ms Couper's stories. I thoroughly enjoyed this one. It is a beauty.
View all my reviews



About the author

Lexxie Couper:
Website
-
Facebook
-
Twitter
-
Goodreads
About the reviewer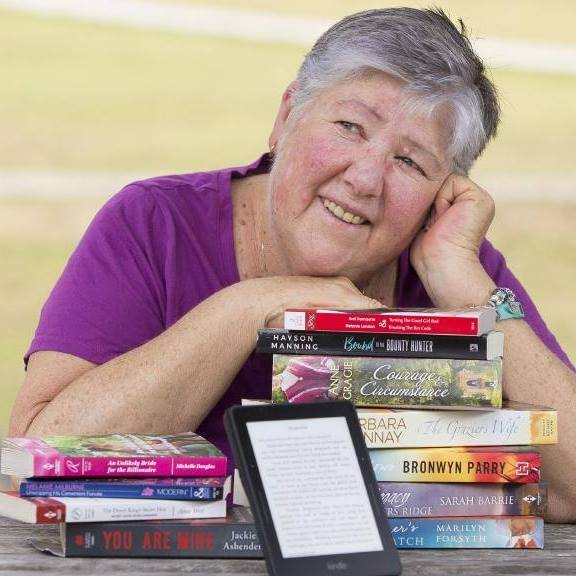 Helen Sibbritt:
Facebook
-
Goodreads
Find Deanna around SOCIAL MEDIA: