Blood Vow (Kyn #1)
by
Mina Carter
Purchase link:
Amazon
Overall series rating: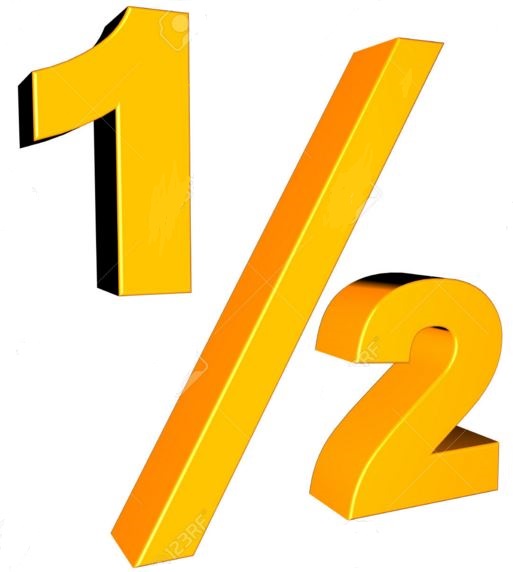 Heat rating: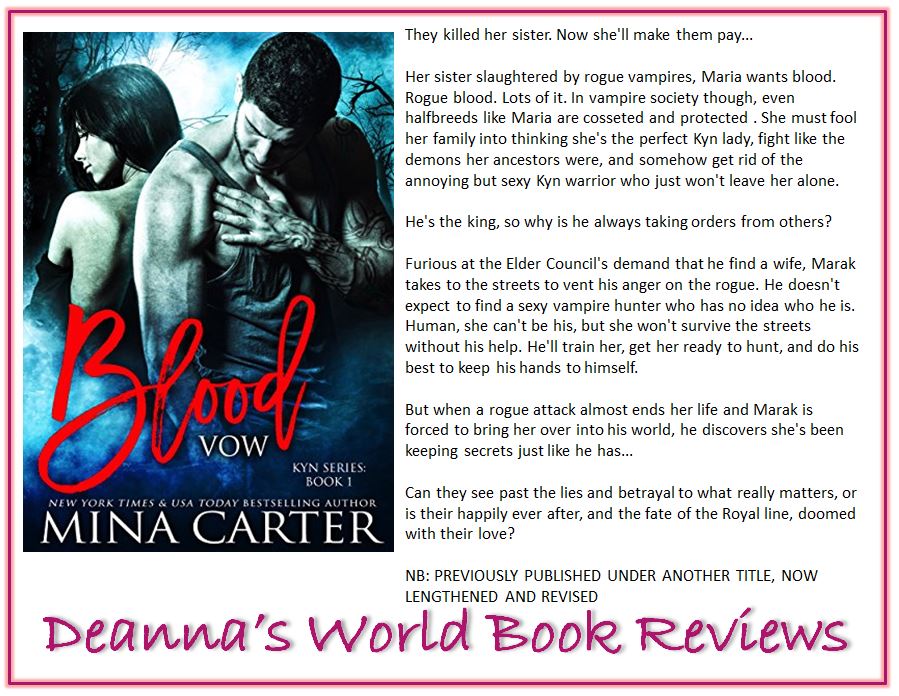 I have a confession ... I like Mina Carter's writing, so I tend to read most of what she publishes. Make of that what you will.
That said, I wasn't sure if I would enjoy Blood Vow because of the way it started with Maria. I was concerned she would turn into a bit of a brat what with her going behind her father's back to do something she wasn't supposed to do and all that. I need not have worried. I ended up loving Maria. She's cute, petite and gutsy. My kind of heroine. And she has no airs about her and her superiority being of noble birth but rather she is kept humble by her half-breed status. It's not something imposed upon her but rather something she's thought about herself throughout her life.
As for Marak, well, he's just a delicious hunk of alpha male warrior-ness, isn't he? Plus the fact that he's king? Bonus! Marak's got a bit of a problem. Being king, he needs to marry and produce an heir but he would like to be bonded to his mate rather than picking any girl who will have him to carry his babies (and believe me, they all will have him!). Then he meets Maria and he starts to think maybe he can pick his own mate? Unfortunately for Marak, he kinda screws things up when he jumps to the wrong conclusion about Maria and with Maria being who she is, she kinda jumps to the wrong conclusion about why Marak is pissed at her.
Between Marak and Maria, they do make a huge mess of things and Maria's pain broke my heart. I actually shed a few tears for Maria because Ms Carter did such a great job of conveying how Maria felt and her heartbreak. With Marak, ah well, I was less sympathetic even though he was suffering too. After all, he was being kind of an ass even if I did love him. :-p
Aside from the shenanigans that Marak and Maria got up to, I really enjoyed the Kyn world Ms Carter has created. She manages to pack some excellent world building into the story without it seeming like she's doing any world building at all. You simply fall into the story, read, and get taken on a wonderful journey.
Note: This is a re-release of a previously released book called "Dark Embrace" which has been revised. I'm looking forward to Feral and Vixen's stories as they get released again. And I hope there will be other stories from the series too.
View all my reviews
About the author


Mina Carter:
Website
-
Facebook
-
Twitter
-
Goodreads
Find Deanna around SOCIAL MEDIA: