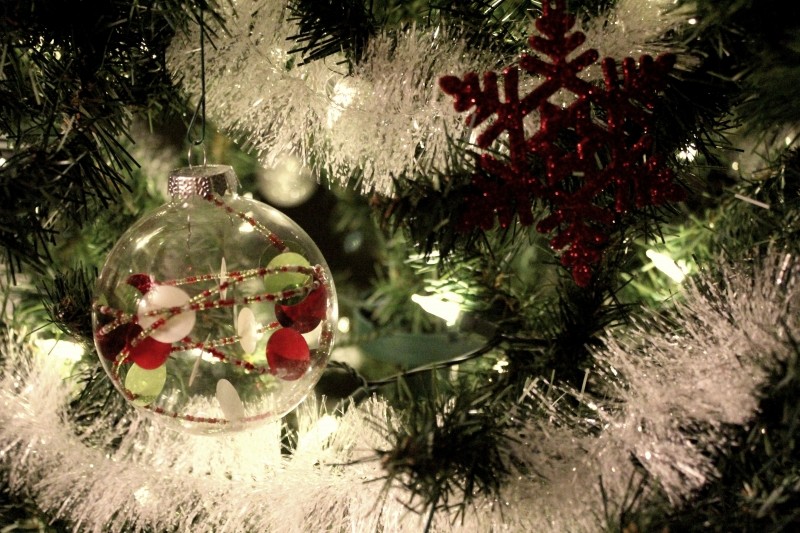 Photo via
jkrebs
via
VisualHunt.com
Can you believe it's almost to the end of the year? This will be my final review of the year and I leave you with a lovely, sweet Christmas story. Kandy Shepherd is one of my favorites. There's also a
MANVIEW for this story which you can read here
. I've been told it's very insightful. :-)
Greek Tycoon's Mistletoe Proposal (Maids Under The Mistletoe #2)
by
Kandy Shepherd
Purchase link:
Amazon
My rating:
Heat rating:
In a nutshell, this book is really, really good. I don't even know why I would sound surprised because I *know* Ms Shepherd is an excellent writer and this story has all the elements of a romance I love. It's heartwarming, the characters are engaging and believable and best of all, it features one of my favorite tropes - the fake boyfriend/girlfriend. :-)
This story opens with a surprise. A surprise and rather unconventional meeting of Lukas and Ashleigh that is. Now *that* was a surprise! What an unusual meeting. Definitely not your usual boy meets girl but somehow Ms Shepherd manages to make it cute, sexy and intriguing.
I loved Lukas in this story. He's tormented by his past and a workaholic, but also a very good man. He's in a position to really take advantage of Ashleigh and he doesn't. Through everything that happens, he behaves honorably, though at times I wanted to knock him in the head and tell him to "get on with it". And with Lukas, another thing Ms Shepherd did really well was setting up how he became a billionaire. Unrealistically young men becoming self-made billionaires are a pet peeve of mine, but Ms Shepherd managed to make Lukas a very credible and (not too) young billionaire.
As for Ashleigh, isn't she a delight? She's warm, genuine and kind. She's also lots of fun and full of surprises. There I go with the surprises again! but Ms Shepherd has managed to craft Ashleigh into a lovely and complex character with an independent streak a mile wide. Ashleigh was also in a position to take advantage of Lukas and it's a credit to her character and integrity that she doesn't.
There is so much tension between Lukas and Ashleigh. So much push and pull. Will they? Won't they? Will they just get on with it!?!? Ms Shepherd does a superb job of keeping us guessing about Lukas' intentions right to the very end. But the end ... so satisfying.
The book was breathtaking and a pleasure to read from cover to cover. I enjoyed it thoroughly and it reminded me why I love Kandy Shepherd's writing and the heartwarming Harlequin Romance imprint. It really does warm my heart.
Since I'm so behind schedule right now, this might be my one and only Christmas read this year and I'm glad if it's my only read, it's this one. If I get a chance, I'll try to fit in another Christmas themed book. Maybe another from this series? I'd like to find out more about Emma and Jack.
View all my reviews
Ab

out the author




Kandy Shepherd:
Website
-
Facebook
-
Twitter
-
Goodreads
-
Email
Find Deanna around SOCIAL MEDIA: