While I was in the US, I had planned to attend NOLA Storycon and to catch up with some author friends for the towns I happened to be in.
Things did not work out as planned and I had to cancel attending NOLA Storycon and catching up with a few authors in the NOLA area. I had bought a whole bunch of books and sent them to my girl
Bambi
cos I was attenting NOLA Storycon with her. Since I was not able to attend, she was kind enough to take some of my books and get them signed for me. Here is some of the swag from NOLA.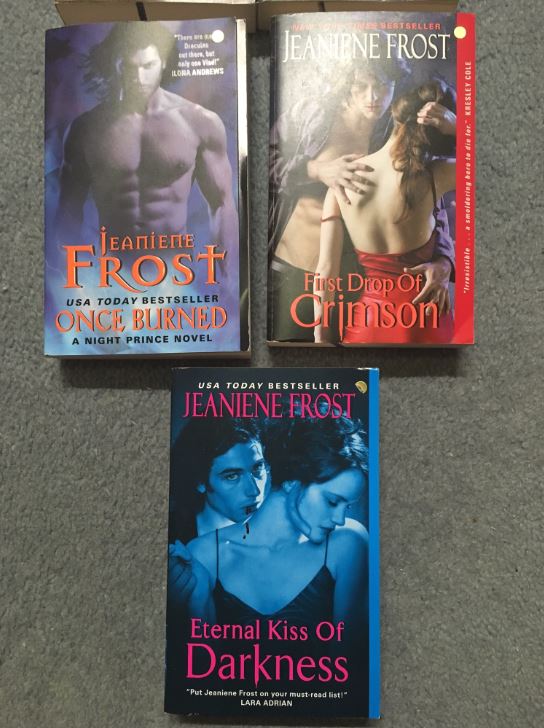 The first lot of my Jeaniene Frost books.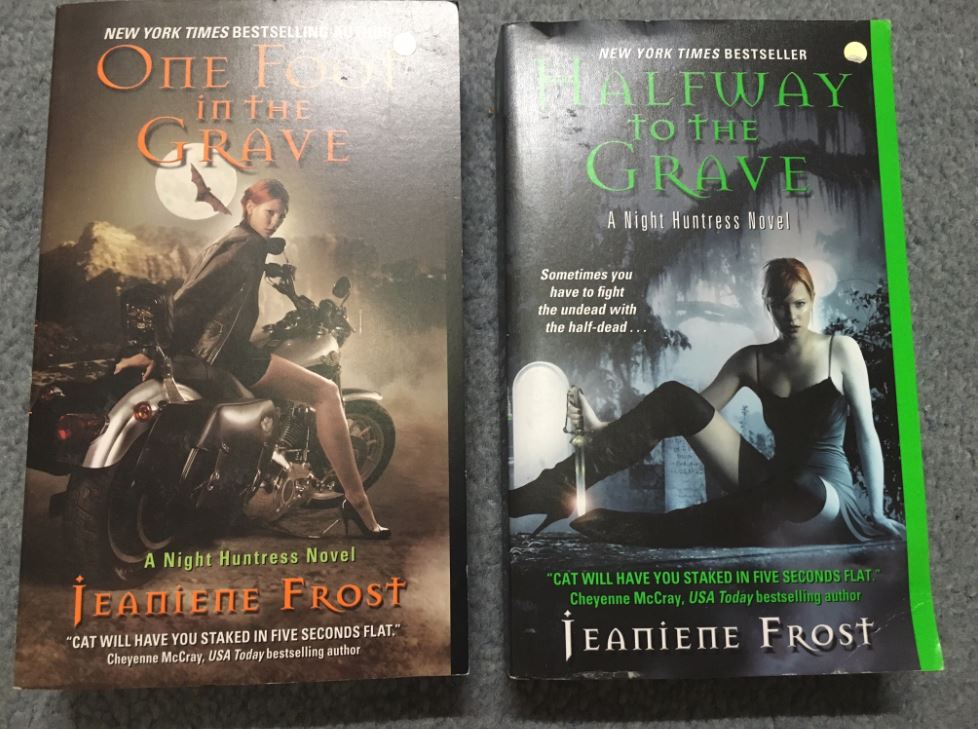 And the rest of my Jeaniene Frost books. I'm really appreciate of the fact that she was willing to sign all of them.
I also got a few miscellaneous books along the way. My friend Bambi had picked up a signed copy of Cristin Harber's Titan series for me cos she knew I liked her books. Plus I had sent her some Charlaine Harris books for signing and she managed to get Ms Harris to sign one of them. And I came home to a book from Cathryn Fox in the mail. :-)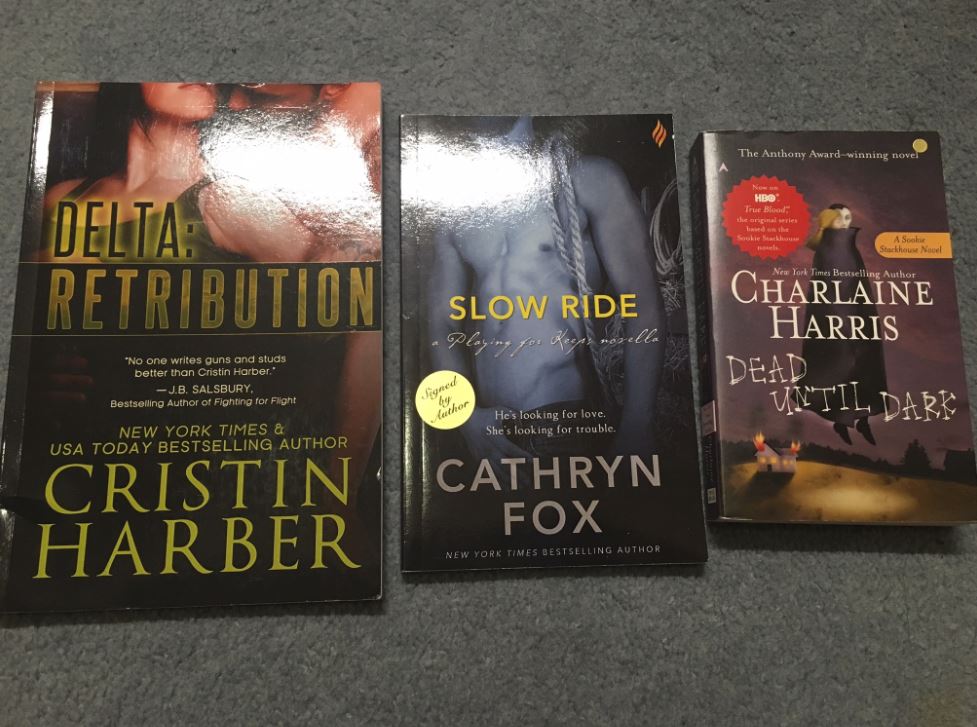 Cristin Harber, Cathryn Fox and Charlaine Harris book swag.
Of course, with the US trip, my most prized book swag are the books by Juliette Cross. I'm so delighted to have signed books by her because she is one of my favorite authors. I'm certain you've heard me rave about her and her writing. :-)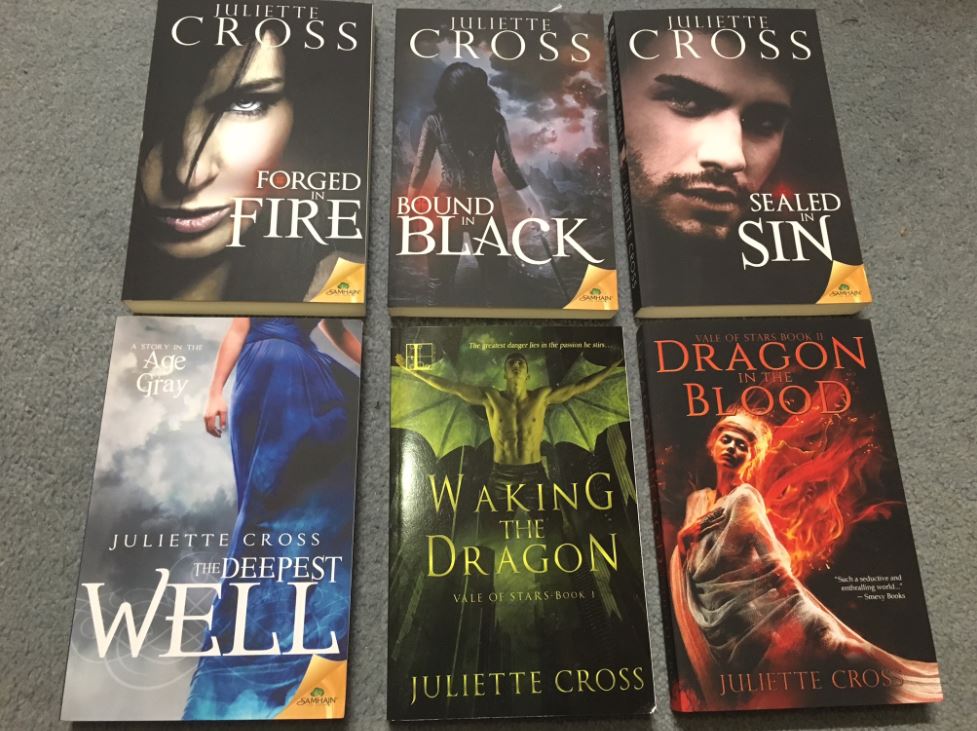 My signed Juliette Cross books. Aren't they pretty?
And here's a peek inside some of the books Juliette signed for me.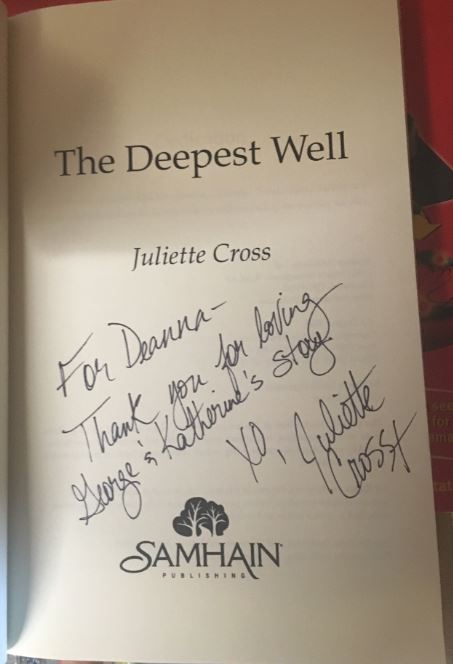 Juliette, I have not forgiven you for what you put me through with George and Katherine. You still need to make it up to me!!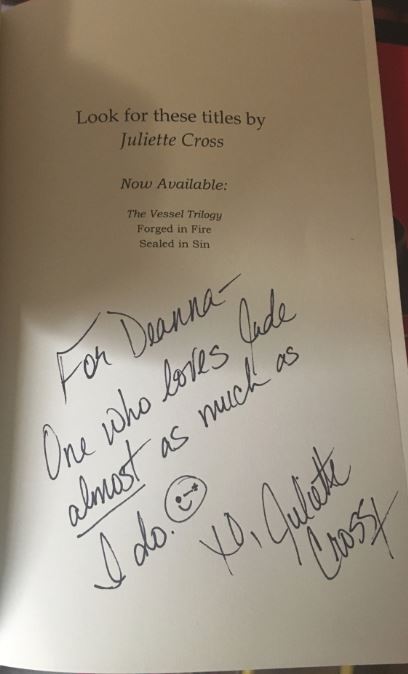 Juliette, I was considering fighting you for Jude, but decided not to since my new love is now Demetrius. You can

*almost*

have Jude. :-)
Even though we didn't get to New Orleans, we did manage a road trip to Colorado. Along the way, I managed to catch up with Elaine Levine and Pamela Clare. You can read about my trip and the recap
here
.
I bought a bunch of books to bring along for Elaine and Pamela to sign. I would have bought more books but I had to consider the fact that the books were heavy and I had to find some way to ship them home.
Elaine was so kind and she added to my goodies. :-)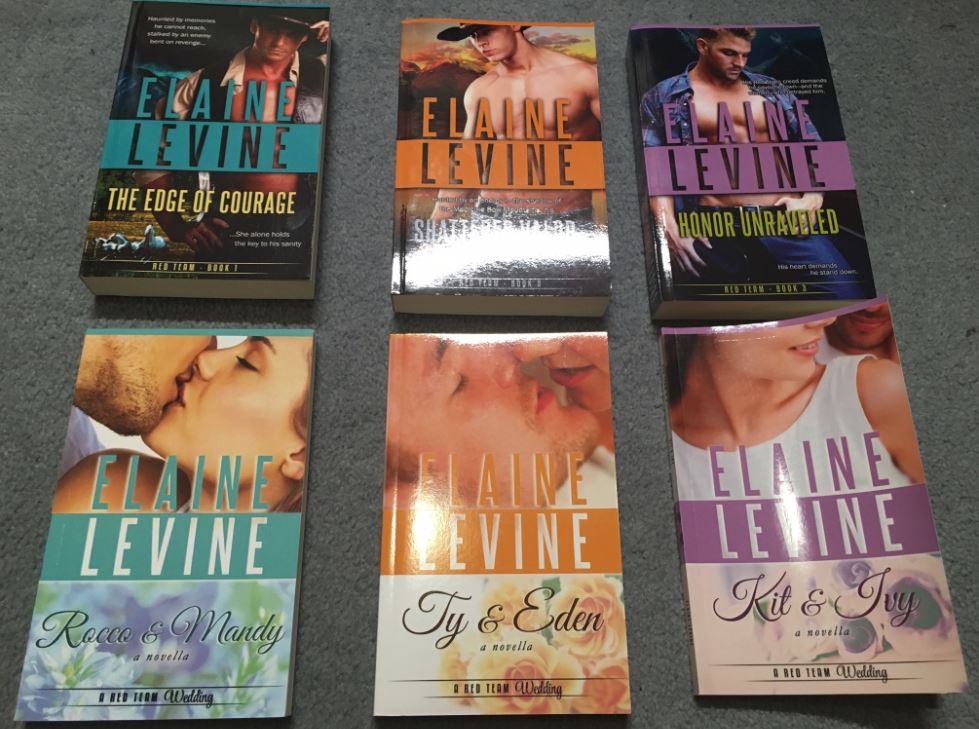 My Red Team book swag from Elaine Levine. Pretty, pretty!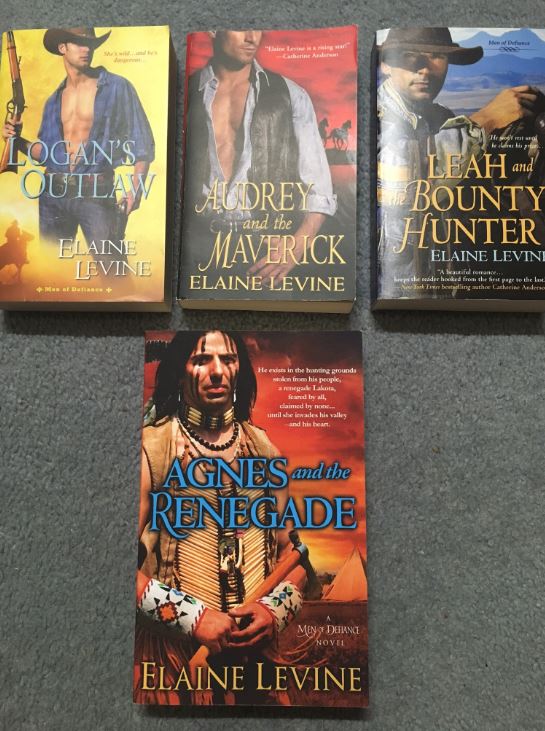 Elaine Levine's Men of Defiance series. I need to get started on these books.
And I also got books signed by Pamela Clare. I love her I-Team series. I haven't read her new series set in Colorado yet, but I plan to.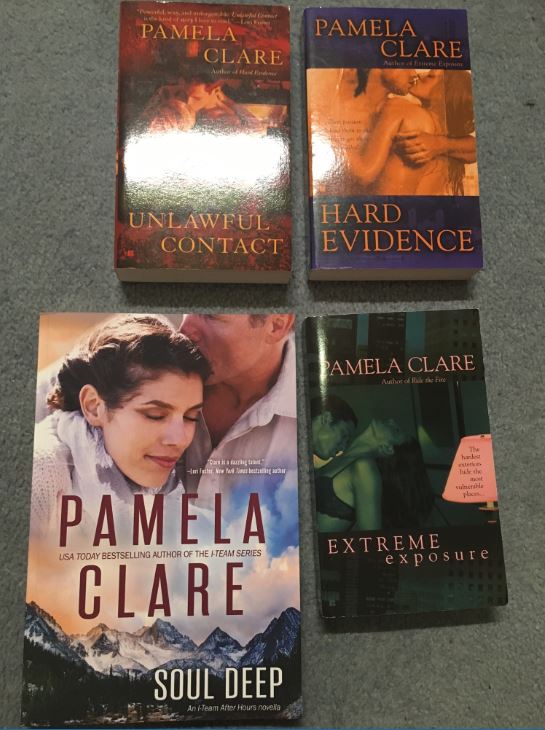 Pamela Clare book swag. I kinda wish I didn't have to limit space and I could have got more of them signed.
And finally, we also managed to attend a couple of book signings at Barnes and Noble. Those were mostly for Steve because two of his favorite authors who live locally had books release while we were there. Kyle Mills who has taken over writing the Mitch Rapp series from Vince Flynn after he died and John Sandford. The book signings were a lot of fun. We met a really cool couple while at the Kyle Mills signing and we ended up doing a wine tasting / book signing for Steve's book Wine Sense with Australian wines (that we could find locally) which the couple hosted. Lots of fun.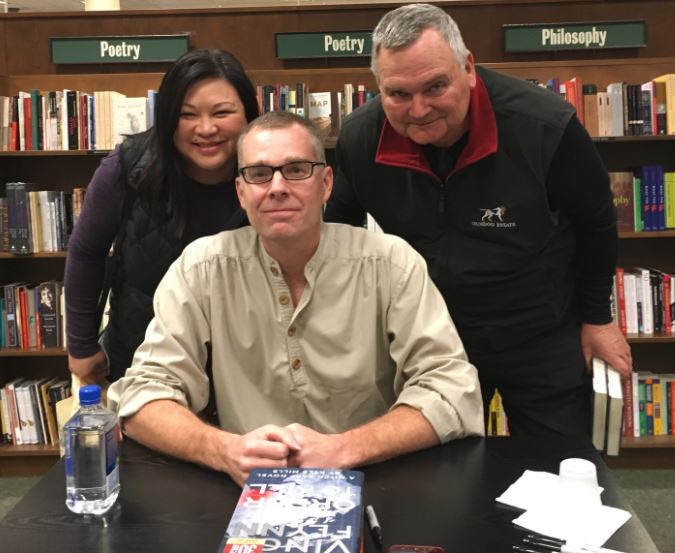 At the Kyle Mills book signing. He told most fascinating stories of his childhood and growing up with a father who was an FBI director and later a director at Interpol.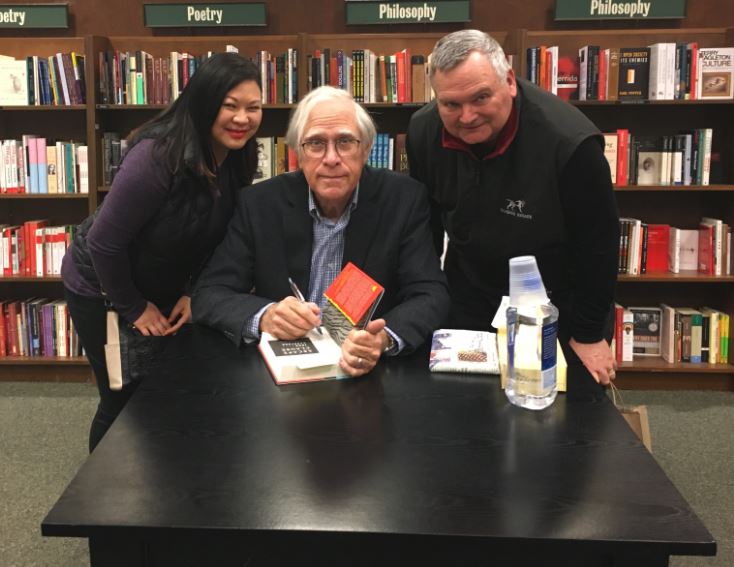 At the John Sandford signing. He told the funniest anecdotes about his books and his writing process. :-)
And we got the requisite book swag. We got a few extra copies of the Kyle Mills/Vince Flynn books as gifts too.
Phew! That's a lot of book swag, huh?
I tell you what, that many books is very expensive to mail home! So many books = so very heavy!!
But I'm so happy to have them to add to my collection.
Have you got any new book swag lately? Show me what you've got.
Find Deanna around SOCIAL MEDIA: