My rating: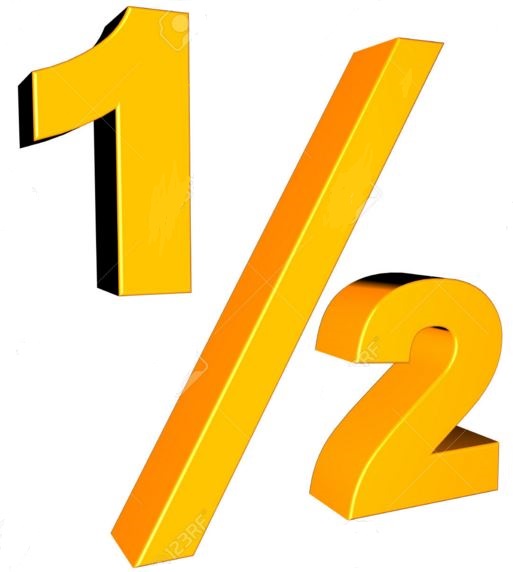 Heat rating: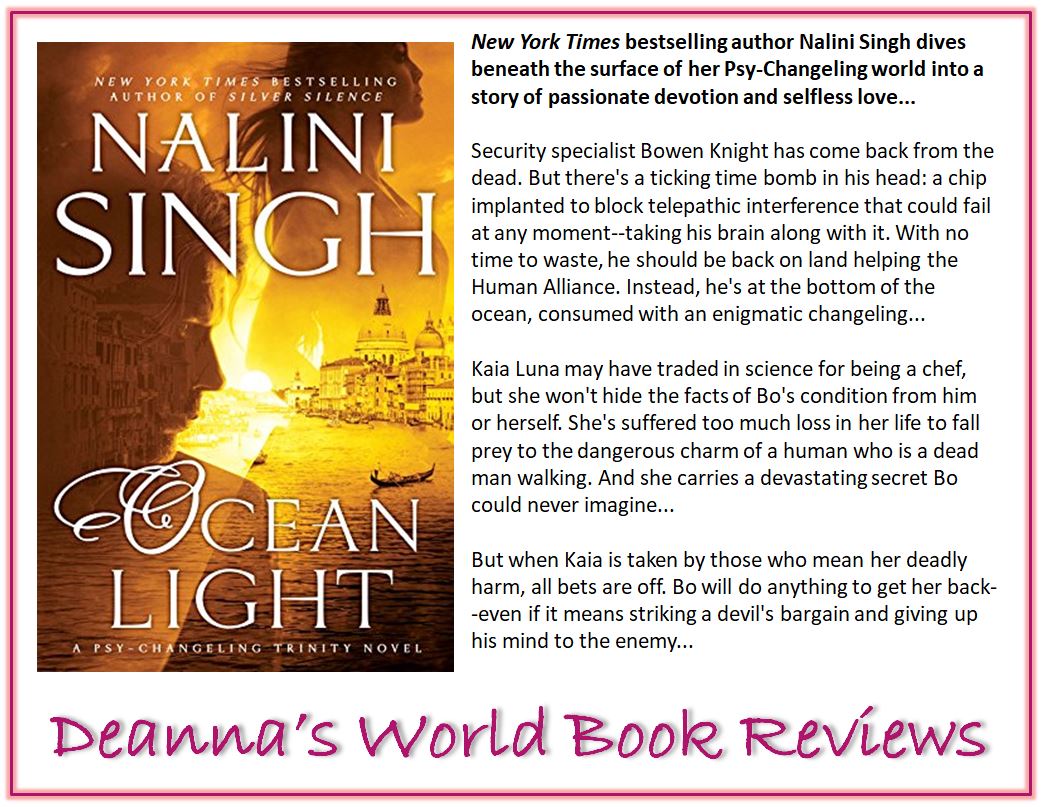 Once again Nalini Singh spins a superb tale continuing the Psy-Changeling Trinity series, this time facing off a human with a ticking time bomb in his head and a wounded, loving changeling.
Ocean Light is the poignant tale of one man's battle for his survival and the protection of his race. It gives a face to the humans inhabiting the planet alongside the Psy and the Changelings. It also sheds light on the vulnerability of the humans against the power and might of a Psy's mind. While it's easy to dismiss the humans in this Trinity as the weakest of the three races, Bowen Knight shows us that the humans are a force to be reckoned with.
As with all of Ms Singh's heroes and heroines, it's impossible to not love them. Bowen shows a ferocity and strength that is off the charts. He is determined to do what's best for his people at the risk of his own life and well being. His capacity for caring and his passion is huge. And he won't be defeated. He is a fighter and a survivor because he has survived a terrible trauma as a child and grew into an alpha leader respected and loved by many.
And of course, Kaia is magnificent. She so fierce in her love of those she considers family. I love how she cares and how she nurtures the people around her. And even when she considered Bowen her enemy, she cared for him. Kaia is strong and independent, but she has a very soft core. She feels too much and loves deeply. Like Bowen, she has suffered terrible trauma as a child. A loss so deep that it's scarred her emotionally her entire life. It takes tremendous courage and a horrific event to help her overcome her fears in order to live a happy, fulfilled, love-filled life.
I love this series and I love the direction it's heading in. I'm enjoying watching the world change as alliances are formed and cemented through mate bonds and love. I always look forward to each new book. Ms Singh's writing gets better and better with each book and I thoroughly enjoy it.
View all my reviews
About the author


Nalini Singh:
Email
-
Website
-
Twitter
-
Facebook
-
Goodreads
-
Amazon
Find Deanna around SOCIAL MEDIA: