Further to my previous post on changes to the Amazon review guidelines, there have been further changes.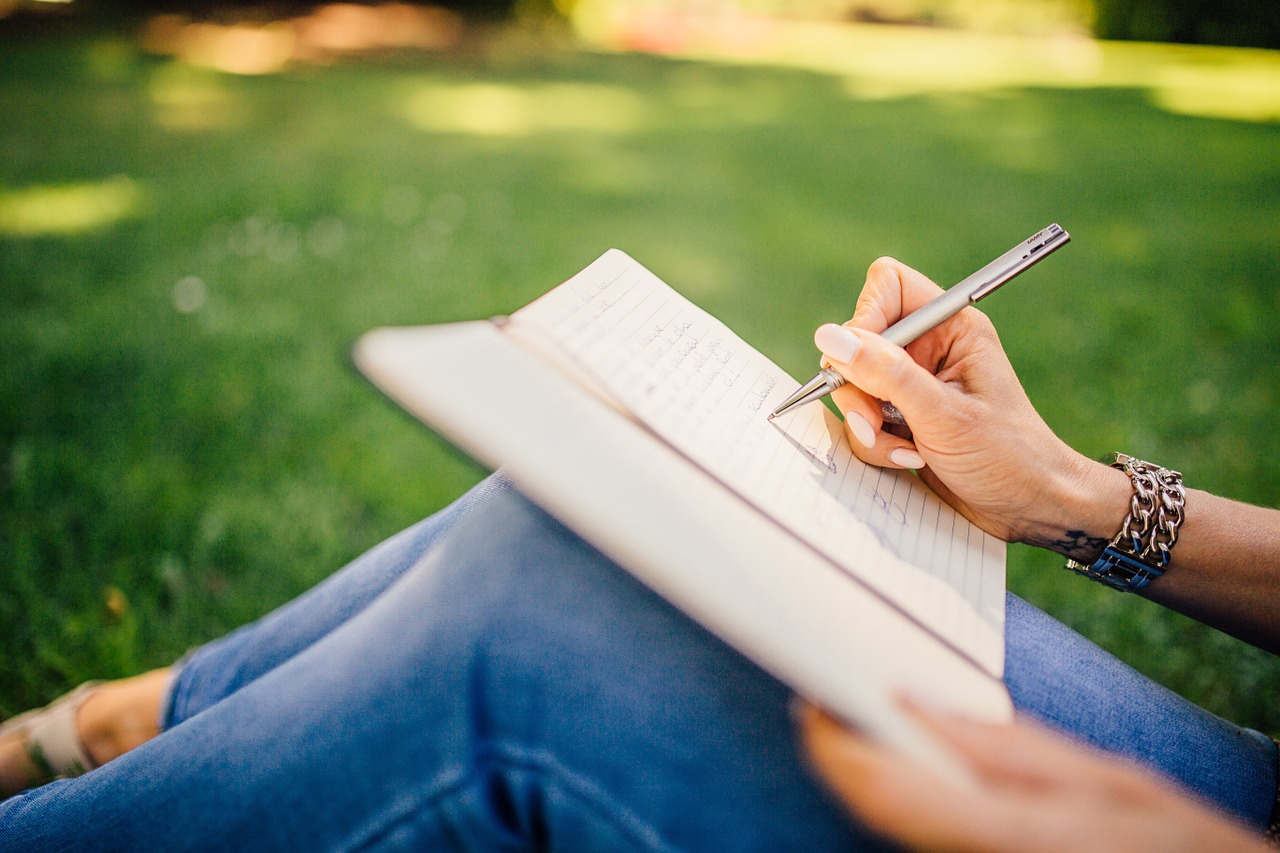 Recently, a large number of people were unable to post reviews for Kindle e-books they have read. These were mostly non-verified purchase reviews, meaning they had NOT purchased the product but were posting a review. At the time, some verified purchase reviews were also not going through so many thought it was a glitch.
When people contacted Amazon, they were told many different things ranging from Amazon were updating their review guidelines to they were no longer allowed to post reviews for non-verified purchased products. Some were even told that Amazon was limiting the number of non-verified purchase reviews that were allowed per product. Already seen is that verified purchase reviews are given priority on the product page and non-verified purchase reviews can only be viewed after scrolling past all the verified purchased reviews. This means that many reviewers' and bloggers' reviews are being buried under all the verified purchase reviews.
At the time this was happening, I tried to post three reviews. Two reviews got knocked back but one review went through. They were all reviews for Kindle e-books that were non-verified purchases. I had been sent those books to review and I did not purchase them from Amazon.

After I got the above message from Amazon, I tried again a week later and I was able to post the reviews for the two books that were previously blocked. As a result, I thought it was a glitch and went merrily on my way.
Today, I decided to check the
Amazon Community Guidelines
because of a
tweet
by author Karina Halle about Amazon's changed policy on non-verified purchase reviews. She was saying in her tweets that Amazon's new guidelines say that you can now only post five non-verified purchase reviews and it includes digital products, hence, e-books.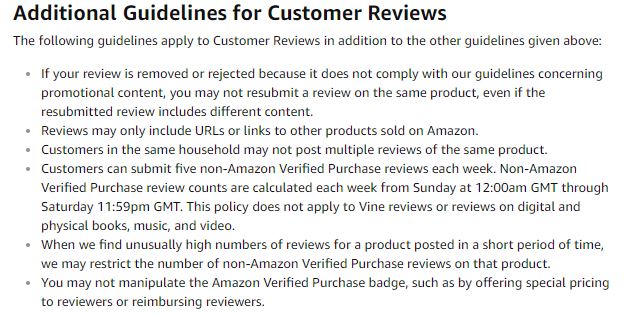 Previously, the limit of five non-verified purchase reviews allowed in a week did not include digital products, including e-books. It looks like that has now changed. The new Community Guidelines no longer include the bullet point which says
"Customers can submit five non-Amazon Verified Purchase reviews each week. ... This policy does not apply to Vine reviews or reviews on digital and physical books, music, and video."
This is how the new guidelines read: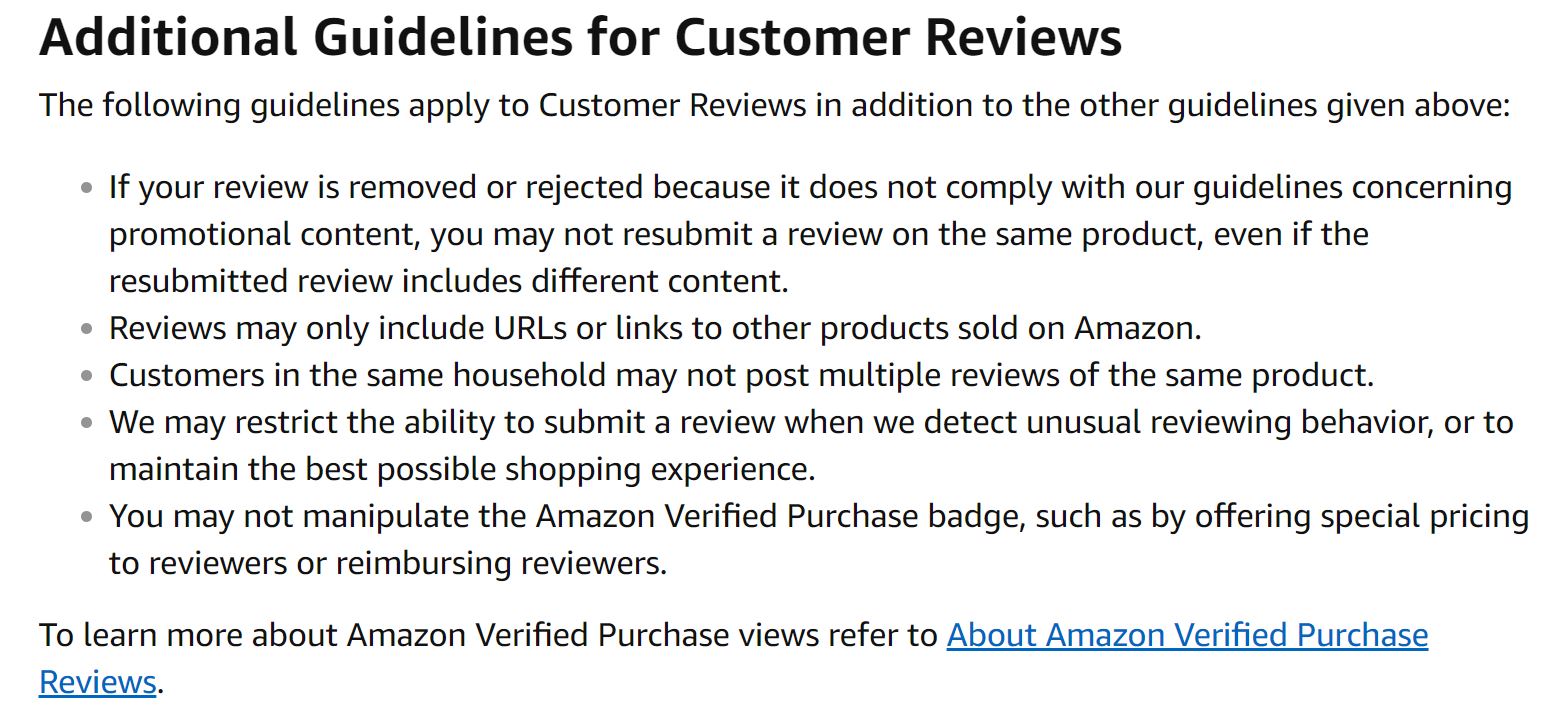 The new guidelines now say
"We may restrict the ability to submit a review when we detect unusual reviewing behavior, or to maintain the best possible shopping experience."
As you can see from that new line above, they no longer state how many non-verified purchase reviews a person is allowed. It also no longer makes an exception for books - digital and physical. This means it's pot luck whether a non-verified purchase book review will go through or not. It will depend on Amazon's review algorithms and how many non-verified purchase reviews the particular book is getting at a particular point in time.
This is further confirmed by an email my friend,
Bambi
received when she asked them about what was happening with reviews not being posted.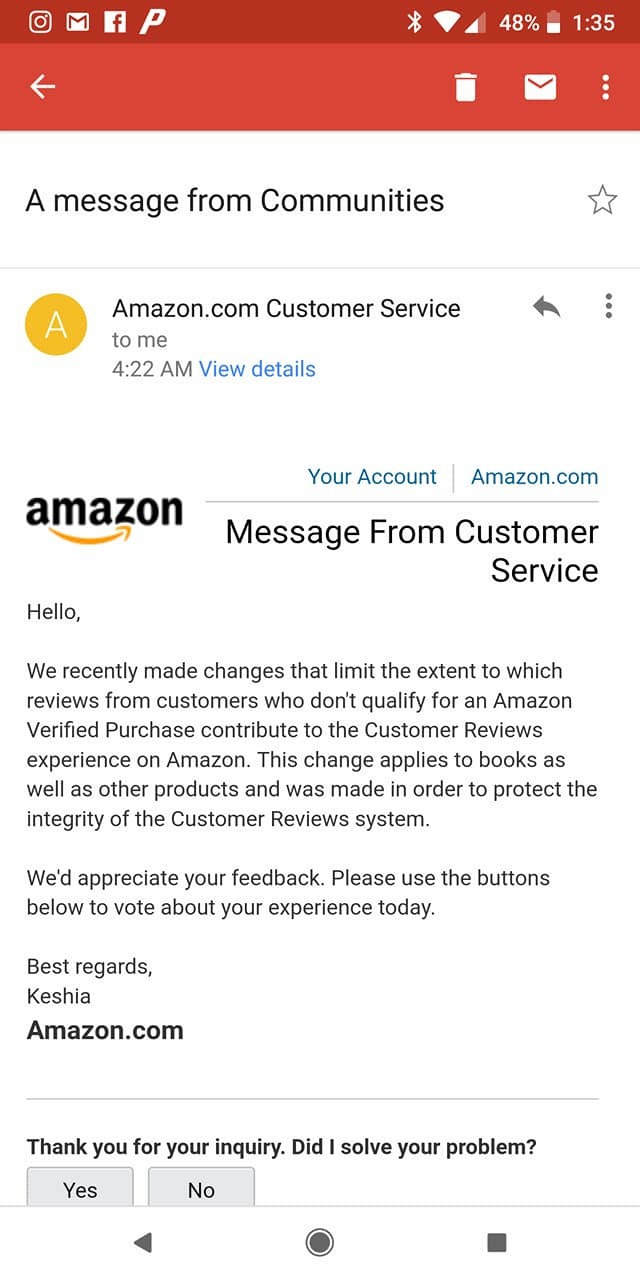 As you can see in the email, it explicitly says that books are included in the change to the review guidelines,
"This change applies to books as well as other products and was made in order to protect the integrity of the Customer Reviews system."
In addition to the above, the community guidelines also say under the section heading of
Promotions and Commercial Solicitations
,
"Book authors and publishers may continue to provide free or discounted copies of their books to readers, as long as the author or publisher does not require a review in exchange or attempt to influence the review."
Again, this doesn't specify anything about posting reviews by the reader / reviewer, only that authors and publishers are allowed to send out Advance Reader Copy (ARC) books so long as they do not ask for a review in return.
I find this interesting because in the past it has been requested that ARC reviewers include a line in their reviews that states:
"I received an copy of this book at no cost from the publisher in exchange for an honest review"

which later changed to:
"I voluntarily read and reviewed an advanced copy of this book that I received from the publisher."

I do not know if there is any additional wording that is required as a disclaimer in reviews now, but I have seen some people in reader groups state that reviewers should not include any sort of disclaimer in their reviews.
How does this affect ARC reviews now? Most ARC reviews are non-verified purchases because the readers and reviewers are sent the book to review either digitally in an e-book format or in a physical book. They are not required to purchase the book. Authors and publishers often request book reviews be posted on release day or within a week of release day. This means that books with a lot of ARC reviews being posted over a short period of time will be flagged and reviews could be blocked by Amazon. It will affect reviewers being able to post reviews on release day or within a week of release day. Ultimately, it might even affect the reviewers themselves and not just the books although this is speculation on my part. I do not know if reviewers will be penalised by Amazon for posting only or many non-verified purchase reviews, i.e., getting their reviews deleted or being banned from posting reviews, but knowing Amazon, it would not surprise me if it did. It has happened in the past.
What can you do about it if you are a reviewer? I do not really know besides limit the number of non-verified purchase reviews you post to Amazon each week. However, I do not know what the number to limit it to would be. I have seen some people say no more than five but if you refer to the Community Guidelines, no number is mentioned. That is left to Amazon's discretion and their review algorithms.
I do not post that many reviews to Amazon because I've been nervous ever since I saw the limit to five non-verified purchase reviews in the Community Guidelines. I've been limiting my reviews to five reviews a week. I'm probably more nervous now. I hate to let the authors and publishers I review for down but if Amazon is clamping down on reviews and what they call "unusual reviewing behavior" it will limit the number of reviews I will be posting on Amazon. For now, I will continue to post reviews on Goodreads ... until Amazon changes that too since they also own Goodreads. I have seen and heard people saying they are now starting to post reviews to Bookbub too. Reviews on Bookbub currently are not monitored or regulated. Others who purchase, read, and have accounts with Barnes and Noble, Kobo, and iTunes can also posted there.
If you are a reviewer who posts reviews regularly on Amazon, good luck!
Tell me, has your reviewing ability been affected by this change by Amazon? What are you doing about it?
Find Deanna around SOCIAL MEDIA: