Welcome to another Manview. For those of you who are new to Manviews, these are reviews of romance novels specifically from a man's perspective, the reader today is my very own Steve. You can find previous Manviews
here
.
My rating:
Heat rating: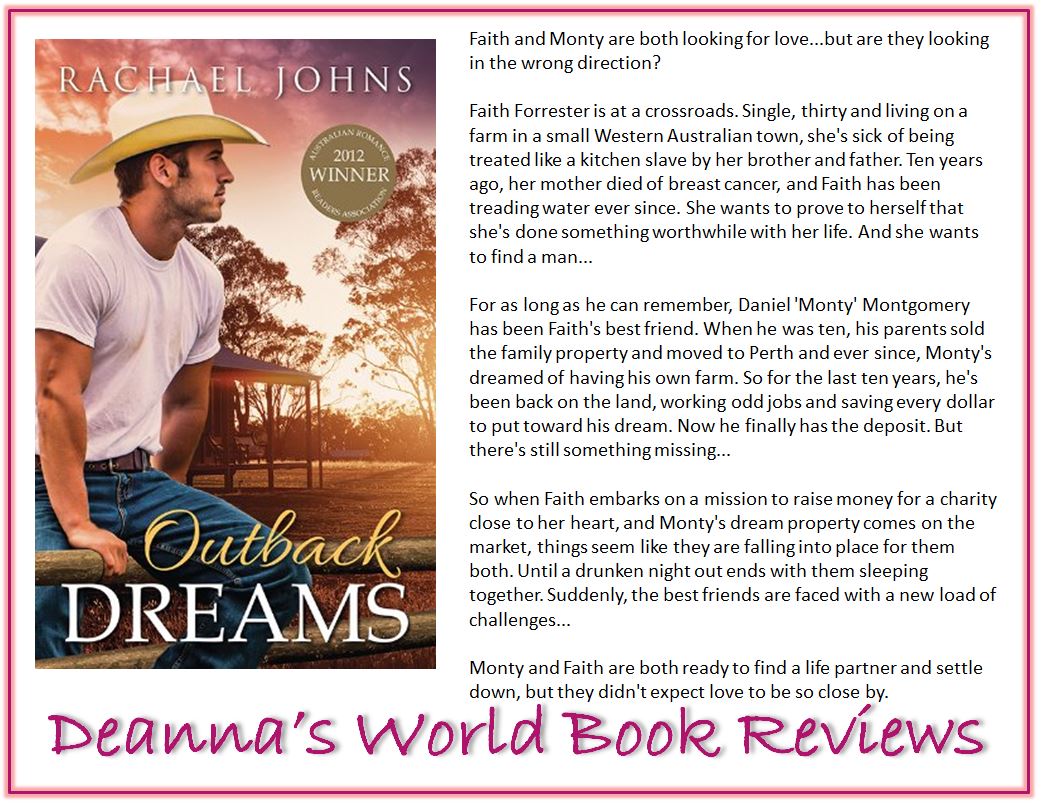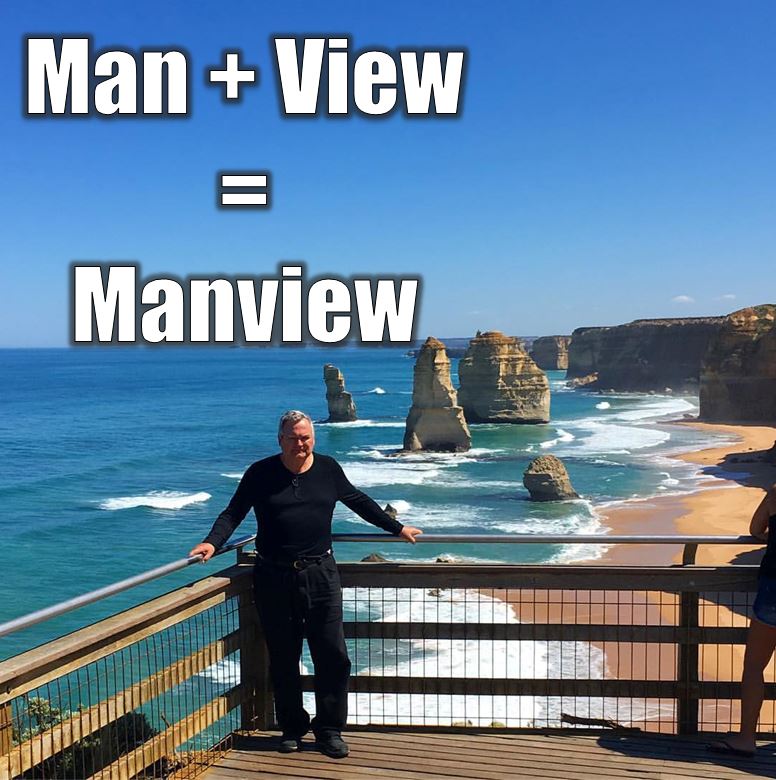 In one or two sentences can you sum up your overall impression of this book and how you feel about it?

Loved how easy it was to fall in love with rural life and the relationships and the choices made between being in the big smoke (Perth) and being in the country (Bunyip Bay). Some of the strongest secondary characters I have read and enjoyed.


What did you think of Faith and Monty?

I liked the fact that they were great friends and so great friends that they at first could not actually view the other as a romantic interest and when that occurred, they did not want to put at risk, losing their best friend if a relationship did not work out. Yet, given their moment, they were all over each other.


What is your impression of your first Australian rural romance?

I really enjoyed it, much more than I was prepared to! I loved the phraseology of their speech; that the women drank beer instead of wine; they put on formals called the Barking Ball; and the love of farming was so strong in both Monty and Faith that I had the impression that a three-way was a man, a woman and a farm!


With Outback Dreams being an Australian rural romance, which essentially translates to a small town romance, how do you think the dynamics of the small town works with a romance?

It definitely works. Plus Both Faith and Monty and a number of the secondary characters had significant experience going to school, visiting and living in the big city, so instead of being ignorant to big city ways, they were aware and rejected them, making the small town appeal even more alluring.


Do you think the rural small town dynamics hurt or helped their relationship?

I do not think it made much of a difference at all. This book was all about human relationships. The only thing the small town setting imposed on it was less choice for a partner, and almost everyone having their nose in your business. But the relationships thrived in the small town setting.


Since Outback Dreams is essentially a friends to lovers romance, how do you think the transition from friends to lovers worked? Do you think being friends before helped or hurt their relationship?

I thought Ms. Johns did an excellent job in bringing this journey to fruition. The pace was perfect in terms of unveiling their romantic sides and interest in each other. I think it helped, and helped especially at the end, in terms of the major change in belief Monty needed to make and Faith being able to trust it was real and accept it. Had they not been life-long friends, it would have been much more difficult for Faith to buy into such a major change in Monty.


What did you enjoy about this story?

A lot of the speech! In the big smoke in Australia, we would say "no worries, mate," while in Bunyip Bay, it's "piece of piss!" And they did not 'talk, but rather had a 'chinwag.' And even though they were young ladies, since they were school alumni, they were 'old girls.' And instead of saying it was quiet, it was 'you could have heard ants shifting bread crumbs under the floorboards.' And now I know of course, that 'top of the wazza' means it's good! But what I really loved was the multiple relationships that existed, not just with Faith and Monty, but with Monty and Ruby, Monty and his brother, Monty and his mom, Faith and Monty's mon, Faith and Ruby, Faith and her brother, Faith and her dad, Faith and Monty's best friend, etc., etc., etc. So many important relationships provided a beautiful tapestry to the story.


What there anything in particular that stood out to you?

Two things struck me more deeply and another stood out. The first was Monty's relationship with his brother and how that affected Monty his entire life, and how it shaped the family's decisions and the impact that had on Monty and his decision-making later in life. The second was the comparison living in Perth and living in Bunyip Bay and what everyone liked or did not like about city versus rural life. And the third thing that stood out was that Ms Johns did a wonderful job evolving two of the many strong secondary characters to the point where I was hoping and now know that they get their own book, and it is the next one in the series!


Was there anything you didn't like?

I cannot think of a thing! Sometimes I hate that 10% of a romance novel may consist of the heroine shopping for the right clothes to attend a major function, but even the female shopping was done to just the right amount when buying formals for the Barking Ball. And during those scenes, the story was focused on the relationship of Faith and Ruby, instead of getting into the details of the actual fashion and shopping experience. This is something Mr Manview appreciated!


Do you think you'll be reading another rural romance after this?

Definitely. While I am an American and have lived for 20 years in Sydney and Melbourne, I now live in an Australian country town. While not rural, I have learned to love a lot of what the place has to offer and I am interested to learn more about - and dare I say - fall in love more with rural life.


What did you think of Rachael Johns as a writer and will you read more of her books?

Yes. I loved her ability to describe relationships and how people fed off each other and she did a great job with their dialog. I felt reading this book, was like making a jigsaw puzzle and then seeing what photo the puzzle finally presented. And her writing took no effort to read.


What are you reading next?

Undiscovered by Anna Hackett
View all my reviews
About the author


Rachael Johns:
Website
-
Facebook
-
Twitter
-
Goodreads
-
Amazon
About the reviewer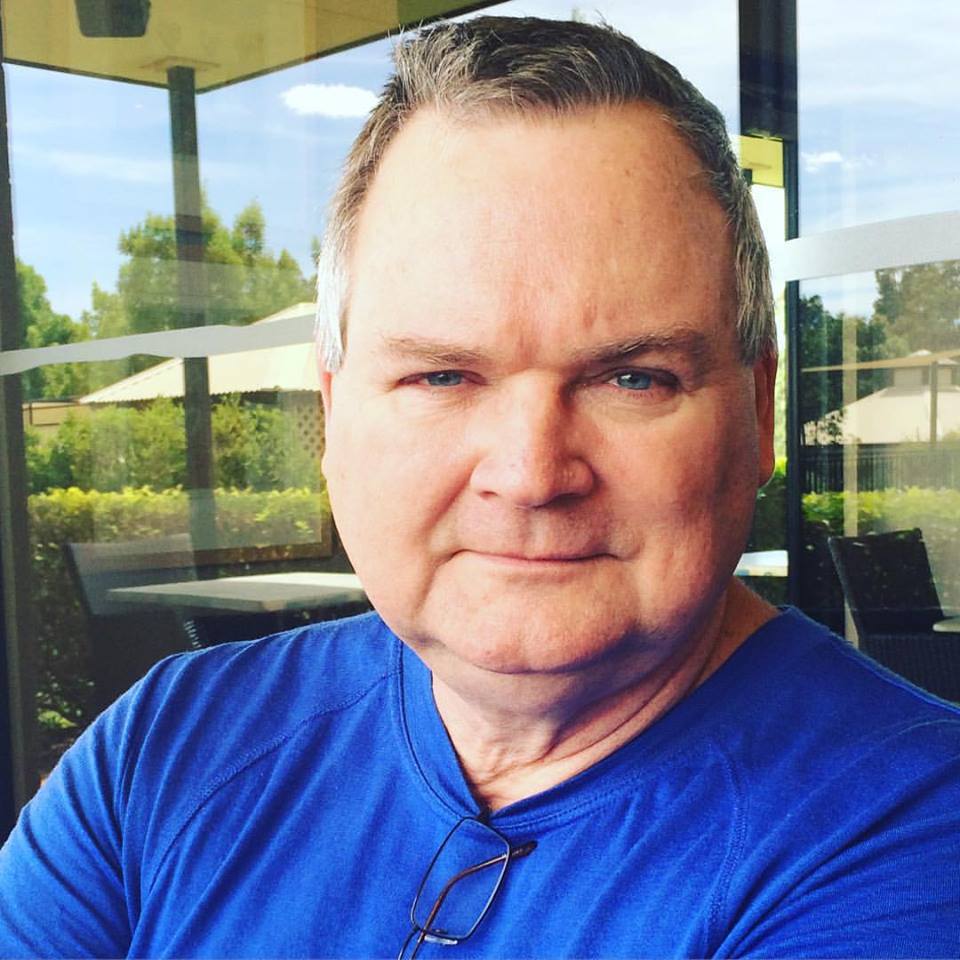 Steve Shipley:
Website
-
Facebook
-
Twitter
-
Amazon
Find Deanna around SOCIAL MEDIA: