Stolen Dreams (Fortis Security #2)
by
Maddie Wade
Purchase link:
Amazon
My rating: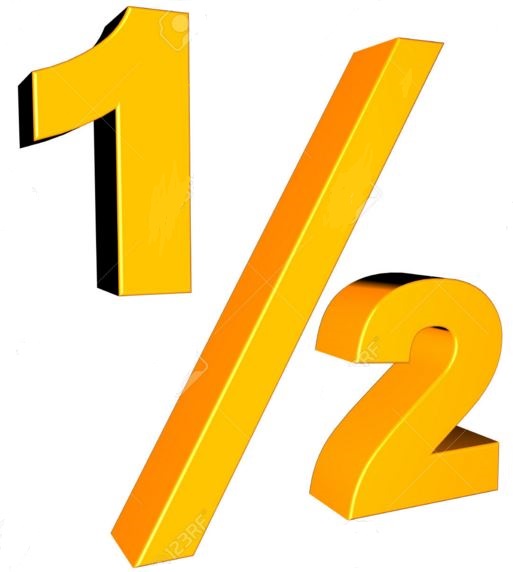 Heat rating: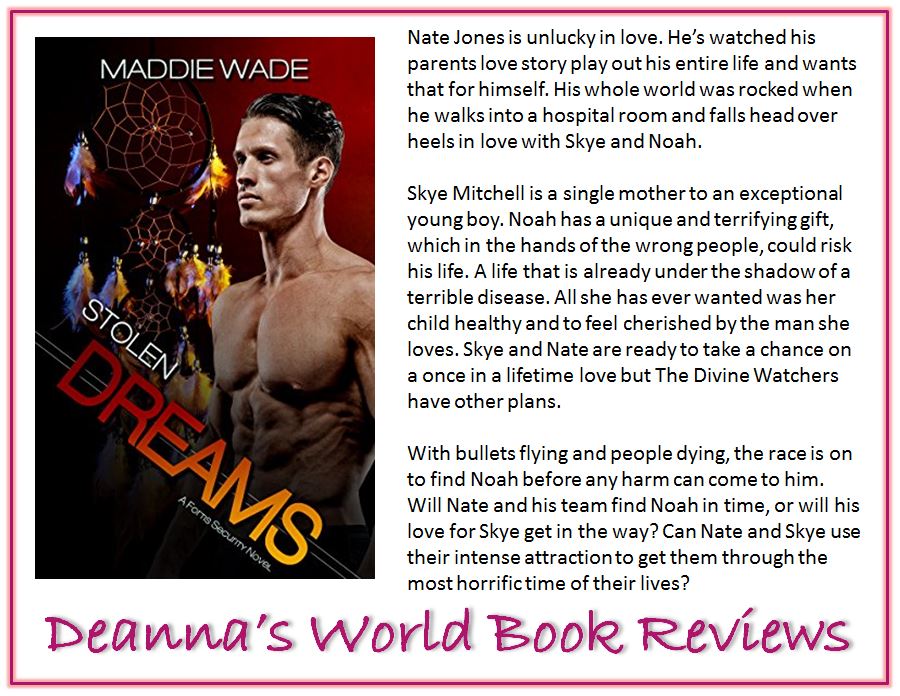 Maddie Wade has definitely stepped up her writing game with Stolen Dreams, her second book and also the second book in her Fortis Security series. This book has fantastic suspense with an ongoing story arc that continues to develop, and a heck of a lot of heart. For a romantic suspense story, this story will not only get your blood pumping but it will also cause you to fall in love and care for all the characters in the story, and what a lot of characters there are!
While I enjoyed Nate and Skye's love story in Stolen Dreams, it is really the whole Fortis team and by extension the Eidolon team that have captured my attention and my heart. Ms Wade has built so much loyalty and honor into all the characters of the story, even the very wayward Kanan. I definitely want to know Kanan's story.
The beginning was heartbreaking. Truly, to read about a very sick child being kidnapped and experimented on is beyond horrible but the bright side of that was how the Fortis team came together and how everyone stood by Nate and Skye as they raced to find Noah which brought me to tears.
The suspense with the kidnapping plot and the Divine Watchers was very well done as well. I could certainly tell that Ms Wade's storytelling is much improved from the first book,
Healing Danger
. I think one of my favorite parts was when Nate was gearing up for an op and seeing him strap on all his toys was hella fun.
"He'd changed into his black BDU trousers and black, long-sleeve top. He'd brought all his favourite weapons from his personal stash. His Browning handgun, his best and most trusted sniper rifle, and a spare that was nearly as good but not as smooth. He even brought some charges and Imx-101. It was used by the military and was brilliant in firefight situations since it was a lot more stable than TNT. A RPG was also brought along. Liam had proved that there was always a need for an RPG and if that sentence made him crazy then so be it."
The only thing which took away a bit of my pleasure in reading was the fact that there were so many characters in the story with more and more of them being introduced along the way. I had a hard time keeping everyone straight from trying to remember who had appeared in the previous book, the new characters in the current book, the addition of family members and civilians, past loves and new crushes. I felt like I needed a glossary just to keep everyone straight in my head.
Ms Wade also has a very interesting story arc building with the evil Divine Watchers and the next book will be a doozy if the last snippet in the book involving Lucy and Sly is any indication. Not sure if the next book will be theirs or not, but if it is, it will certainly be very interesting. That was a whopper of a surprise you threw in there right at the end, Ms Wade!
I enjoyed Stolen Dreams a lot more than I thought I would and I look forward to the next book.
View all my reviews
Other books in the series:
Ab

out the author




Maddie Wade:
Website
-
Facebook
-
Goodreads
-
Amazon
Find Deanna around SOCIAL MEDIA: