Welcome to another Manview. For those of you who are new to Manviews, these are reviews of romance novels specifically from a man's perspective, the reader today is my very own Steve. You can find previous Manviews
here
.
His Naughty Intern
by
Lola Darling
Purchase link:
Amazon
My rating:
Heat rating: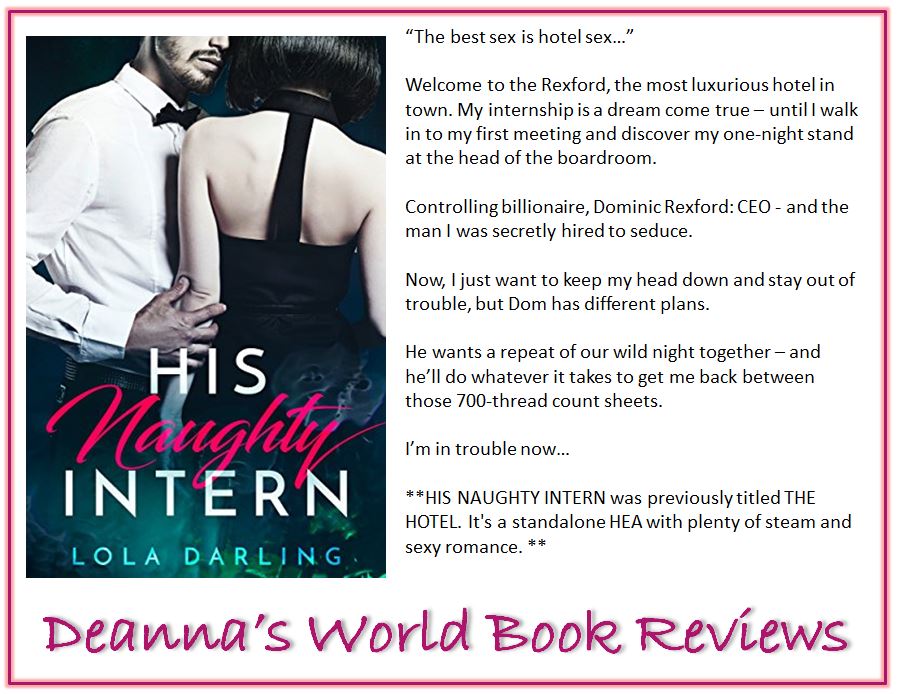 You have said that you particularly like the boss / employee / office trope. What is it about this trope that attracts you?

The trope is attractive to me for several reasons. However, it is only attractive if neither the boss nor office employee are in it for the power. If the male boss is trying to exert power or control through implied fulfilment of promotions, etc., and the female employee is in it to sleep her way to the top with a disgusting boss, then I will not enjoy it at all. However, if the boss and employee have a true attraction to and liking of the other, then instead of it being disgusting, it becomes illicit, dangerous and delectable!

And the other reason I am attracted to the trope is that it is the type of relationship I had with the woman I have been with for the last 20 years! (Readers will have to guess who that is!) We proved that this type of office romance can end in true love and life-long happiness, and isn't that what everyone wants to happen in their romance novels ... and in real life?!?! And talk about taking risks; I remember some interesting times beneath the Sydney Harbour Bridge at night and in the Melbourne Exhibition Centre during lunch where I am amazed we were able to fulfil our desires without getting caught! Yes, illicit and dangerous turning into a true romance is a turn-on!


What did you think of Dominic and Juliet?

I liked them both very much. Both were confident in what they wanted from the other throughout the book and made that happen. Neither was broken in any major way. Dominic had typical rich man challenges of trying to make his business successful and Juliet was just finding her way in the business world, but knew she was capable and good at what she did, and did not have to sleep her way to the top to achieve it. They had a realistic and mutual attraction that was steamy!

I dislike BDSM books and books where one person tries to exert control over the other to get what they want. I greatly enjoy when the 'control' aspect is used transactionally and is part of role-playing with each other which is what happened between Dominic and Juliet, but when it becomes a critical and long-term relationship component, I refuse to go there. That is what disgusting male protagonists need to employ to get their way. But that is not necessary for Dominic or Mr. Manview!


At the beginning of the story, Juliet is sent to do something which will likely have a negative impact on her and Dominic's relationship. What do you think of what Juliet is doing and the deception she is perpetrating upon him?

Frankly, Juliet was in a very difficult position - she was between his rocks and his hard place! She did not know why or what was happening, except to know that it may impact Dominic negatively. But then, it was difficult to know when lust was turning to love and if she should have told him and how to have it strengthen their relationship instead of potentially ruining it. She obviously waited too long, but that did provide one of the interesting plot twists.


What did you think of the professional relationship between Dominic and Juliet? How did that affect their personal relationship?

Having lived such a relationship and seeing how it could be both great for business and great in the bedroom, I thought they pulled it off well. It helped that Dominic was the CEO of a family-run business so he really was able to make it all happen without much drama, except for the tension from his brother and his ex.


Was there anything in particular that stood out for you in this story? What did you enjoy in particular?

Well, the vigorous sex scenes were pretty amazing. Our two protagonists really connected sexually and spiritually!


Did you enjoy Ms Darling's writing? She seems to specialise in office romances. Would you read another one from her?

I thought she was a great writer. So much witty allegory, well-written prose and dialogue. It was a tremendous read. I know a wine is a great wine if I finish the bottle without realising how quickly it went down, and this book was like that. So easy to enjoy and get through it without realising how much you have read!


Was there anything you didn't like or would have liked to see improved in this story?

I was going to give this book a rare 5-star review when I was 70% the way through it. The book represented great story-telling and was well written. Yet, I was disappointed in the ending. First of all, it was not the ultimate plot twist and story I would have written (I will keep my version to myself unless Ms Darling wishes to have my view on that). Secondly, I did not feel it resolved a number of important threads, so I had unanswered questions. I wanted to know if Dominic's ex-wife and his brother worked with him to restore the Rexford legacy or if Dominic shoved them aside and did it himself (or with only Juliet). I wanted to know if his ex and he worked together or his ex got the hell out of the way to make room for Juliet. I wanted to know if his ex and Juliet continued to work together or that was not possible. I wanted to know if the Rexford hotel chain turned around their fortunes or not. I wanted to know if Juliet became an executive at Rexford or just Dominic's squeeze or possibly his wife. I wanted to know if the sleazy competition was put away for good or got off.

The book ended too quickly and with too many unresolved sub-plots I needed the answers to and did not get. I NEED AN EPILOGUE OR SHORT STORY SEQUEL TO ANSWER MY QUESTIONS! This was a great book, but the ending let me down. Maybe the author wanted you to assume whatever endings to these sub-plots you want to place in your own mind, but for me, there were too many open questions left unresolved.


What's your next read?

Not sure. But I do like the corporate romance trope as you said! Or I have not yet read a sports romance, so maybe one of those.

View all my reviews
About the author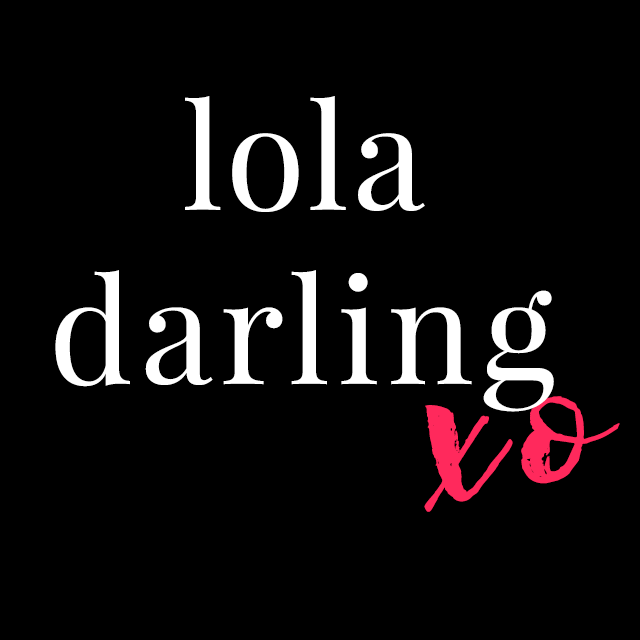 Lola Darling:
Amazon
-
Facebook
-
Twitter
-
Goodreads
About the reviewer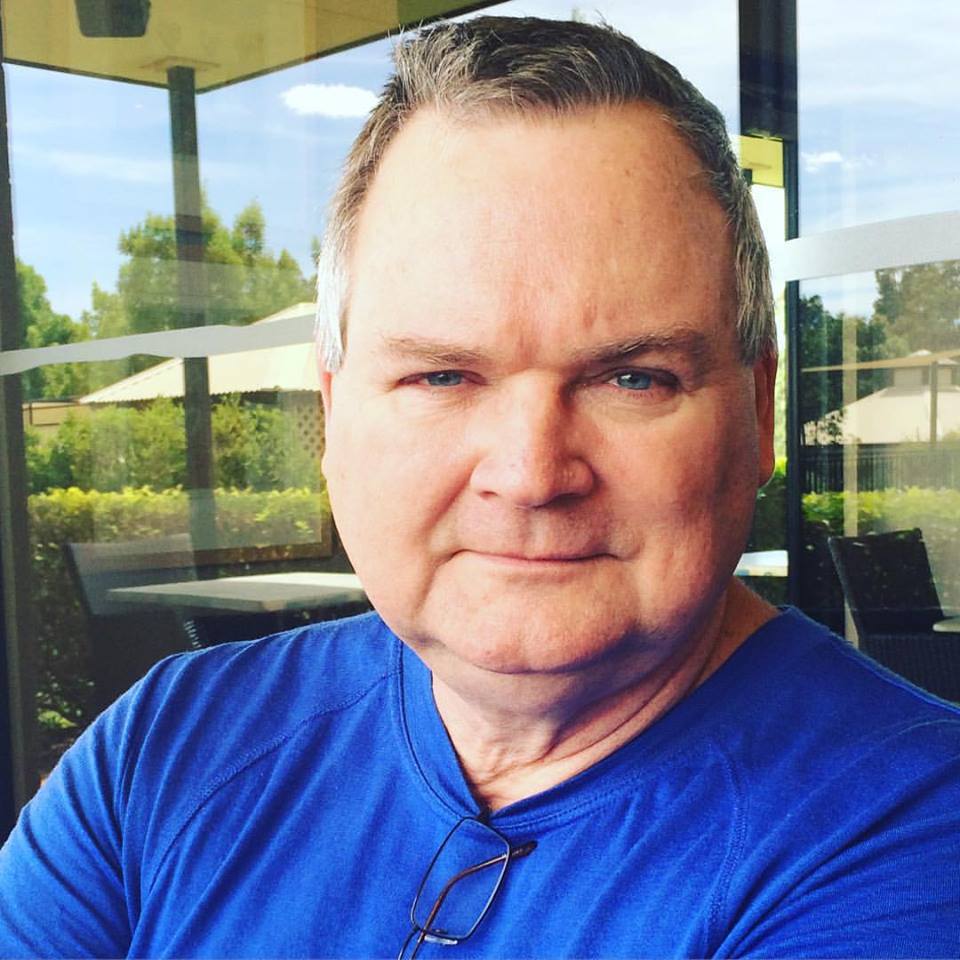 Steve Shipley:
Website
-
Facebook
-
Twitter
-
Amazon
Find Deanna around SOCIAL MEDIA: