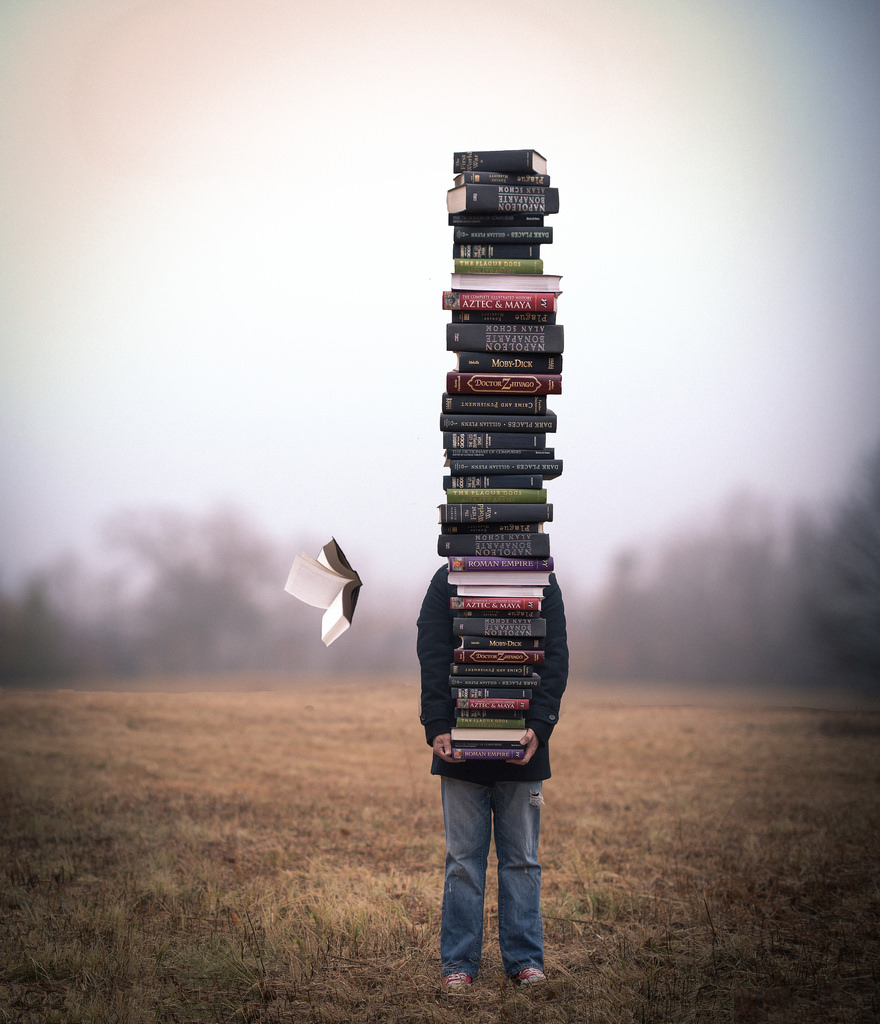 Photo credit: SGPhotography77 via Visualhunt / CC BY-ND
Welcome to another installment of our Top Reads for 2016. Here's Monique with her top 10. She's the only one who stuck to 10 and didn't sneak in any extras like Helen and I did. :-p
Forbidden by Beverly Jenkins
Set in the American Old West, Rhine Fontaine is a wealthy light-skinned African American who has passed for white most of his life. My expectations for this book were sky-high, and Ms. Jenkins surpassed them all. Meticulously detailed, divinely written, this book has passion, the tension of race relations, and a fabulous love story.
Blacklisted by Shelly Bell
I am very picky about erotic romance, it is not a genre that I particularly favour, but I was curious, and Shelly Bell nailed it! This is serious stuff: the heroine was a collared slave, there are some ménage situations, and it was masterfully handled by the author, along with a solid suspense story. I'm glad I took a chance on this book, and lucky my kindle didn't melt!
How The Duke Was Won by Lenora Bell
Another brilliant debut historical novel with fabulously engaging characters. The premise sounded fun, and it is a riot! The romance is swoony, the characters so very engaging, and it is so much fun, that I wanted to applaud! I thought I was getting a bit blasé, but Ms. Bell showed me that it was not the case.
Why Do Dukes Fall In Love by Megan Frampton
I could just say: this is by Megan Frampton, and move on to the next entry. Ms. Frampton is a genius at creating engaging characters, and it's no different here. I loved the wit, the gorgeous writing, but most of all, the author is able to make up a world that is so captivating that you completely forget that there is the real world out there.
Her Darkest Nightmare by Brenda Novak
My first literary love is the thriller, I have read hundreds, and this book is stupendous! I think the extensive research done by the author on serial killers is the best that has ever been done with regards to fiction. The heroine is fabulous, the plot is very intricate, the writing flawless; in my opinion, this is a perfect thriller.
Marrying Winterborne by Lisa Kleypas
Rhys Winterborne is a beta hero lover's dream come true: caring, respectful, there is not a bit of the rogue or the rake in this marvellously gruff man. The love story is one for the ages, the writing is absolutely sublime, so much so that I re-read some passages several times for the sheer beauty of the sentences, and the feelings as well. The sex scenes are tasteful and exquisite; this tale of opposites attract is one of the best ever told.
The Sexy One by Lauren Blakely
Lauren Blakely is having a tremendous year, every book to come out this year has been a winner, but this one stands out even more. The cliché of the single dad falling for his nanny? In the hands of this author, it becomes one of the most genuinely romantic contemporary romances ever. Sweet and sexy; exceptionally well-written, at times lyrical; characters that you want to hug, who make you feel. Simon is the hero every woman wishes for herself, and not an arrogant, controlling, domineering bone in sight. A total delight from the first word to the last.

Crushing It by Jennifer Bernard
Although this is a novella, it feels like a complete novel, mostly because the characters are so well-defined, and the baseball setting is impeccable, and the dialogues are very witty. It features an older couple – Wendy is 43 and Crush, the baseball coach is 51 – and they entirely believable; both are alpha personalities and they are fabulous, separately and together, and the sex scenes are amazing. There is a secondary story with a female ball player, and only her story is worth reading the book.
Wolf Unleashed by Paige Tyler
Paige Tyler made it difficult for me because it has been a stellar year for this amazing author and, although I tend to prefer her X-Ops series, but this instalment of SWAT is brilliant! It is suspenseful, very tightly plotted, the paranormal elements are dazzling, and realistic, which is not easy to do! The writing is so smooth, I was immersed in the world and did not feel I was "reading", if it makes sense. The romance is wonderful, and the hero is just my kind of guy!

The Gentleman by Forrest Leo
A dazzling debut novel set in the Victorian era, if you can imagine combining the flawless prose of Jane Austen with the zaniness of Monty Python, this is what you'd get. Forrest Leo is a 25 year-old American, but his writing is as authentic as can be, down to perfect British spelling. A great story, fabulous characters, entertaining at all times. THE GENTLEMAN is not one of my top 10, it is my top 10 for 2016. Forrest Leo is a revelation!
So those are Monique's favorite reads of 2016. What were yours?
Find Deanna around SOCIAL MEDIA: