Paris Lights (Heart of the City #1)
by
C J Duggan
Purchase link:
Amazon
Helen's rating:
Heat rating: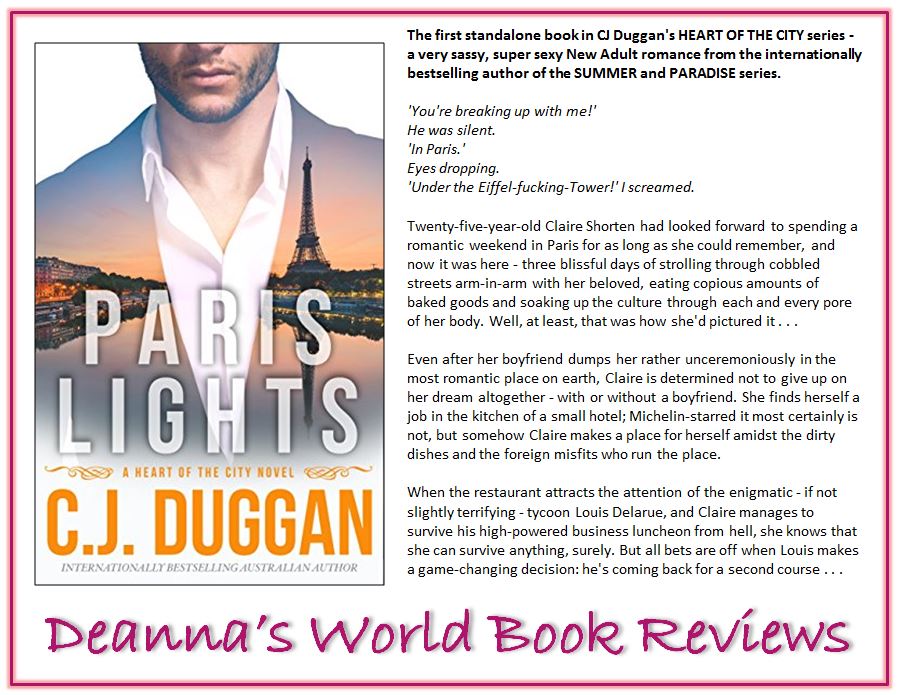 C. J. Duggan is a new to me author and I will be reading a lot more from her. This is a fun story that had me smiling and laughing.
Melbourne girl Claire Shorten has loved Paris forever and after moving to London with her boyfriend Liam, a weekend trip to Paris is planned and Claire is over the moon. She is certain he will propose but alas he dumps her under the Eiffel Tower. Can you believe it? And oh there is yelling and hissy fits but this starts a journey to a HEA for Claire with none other than top celebrity chef Louis Delarue when Claire decides to stay in Paris and ends up working in the hotel that she had been staying at Hotel Trocadero.
Louis Delarue is a tough operator doing lots of celebrity TV shows as guest judge on cooking shows but he has his own TV show where he renovates or detonates a hotel, and Hotel Trocadero is up for either, and it is up to the staff to show him which he will decide. Claire has been given a position at the hotel and she can be very feisty. Will she get them over the line or lose it for the hard working staff because their first encounter does not go too well, which includes rain, a car, and then a jug of water! Need I say more?
This really is such a good story. One that will brighten your day and have you laughing as Claire who really does have a foot-in-mouth problem and she comes across as tough as nails. She and Louis journey a path to a HEA that is rocky but there is a very sensual pull between them that cannot be denied for long and nearly ends when Claire, yes, loses her temper in public. The characters come to life on the pages and of course, the setting is fabulous. I do highly recommend this one. It is sure to keep you turning the pages.
View all my reviews



About the author


C J Duggan:
Website
|
Facebook
|
Twitter
|
Goodreads
About the reviewer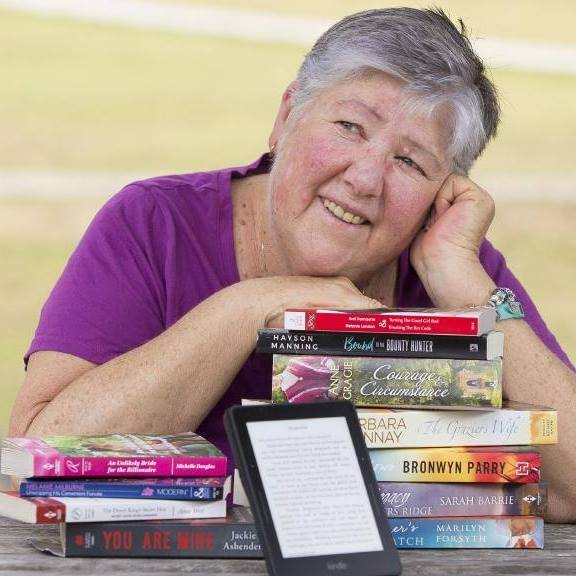 Helen Sibbritt:
Facebook
-
Goodreads
Find Deanna around SOCIAL MEDIA: