Welcome to another Manview. For those of you who are new to Manviews, these are reviews of romance novels specifically from a man's perspective, the reader today is my very own Steve. You can find previous Manviews
here
.
Also, apologies for the lack of Manviews in the past months. Steve (or Mr Manview, as he likes to call himself) and I were away on vacation which turned into some fairly significatnt family/life issues we had to deal with, so very little reading was done by the both of us.
That said, I hope you enjoy this very overdue Manview.
America's First Daughter
by
Stephanie Dray
and Laura Kamoie

Purchase link:
Amazon
My rating:
Heat rating: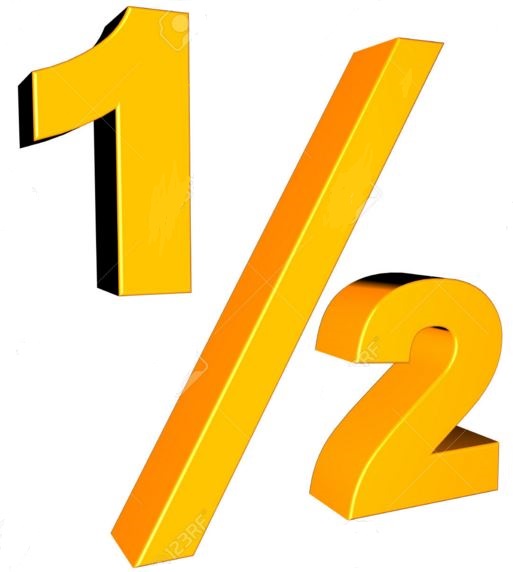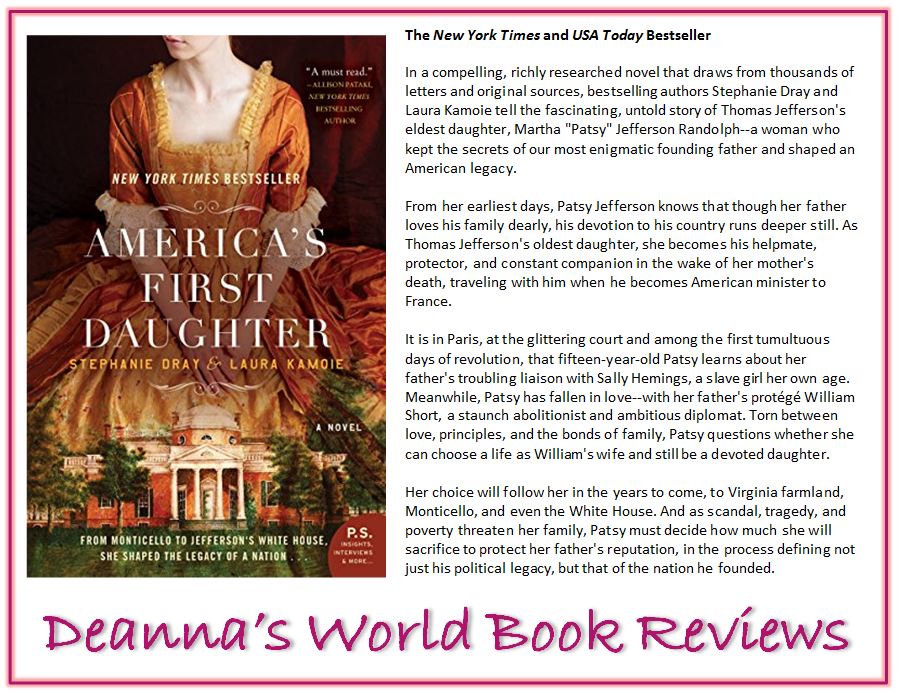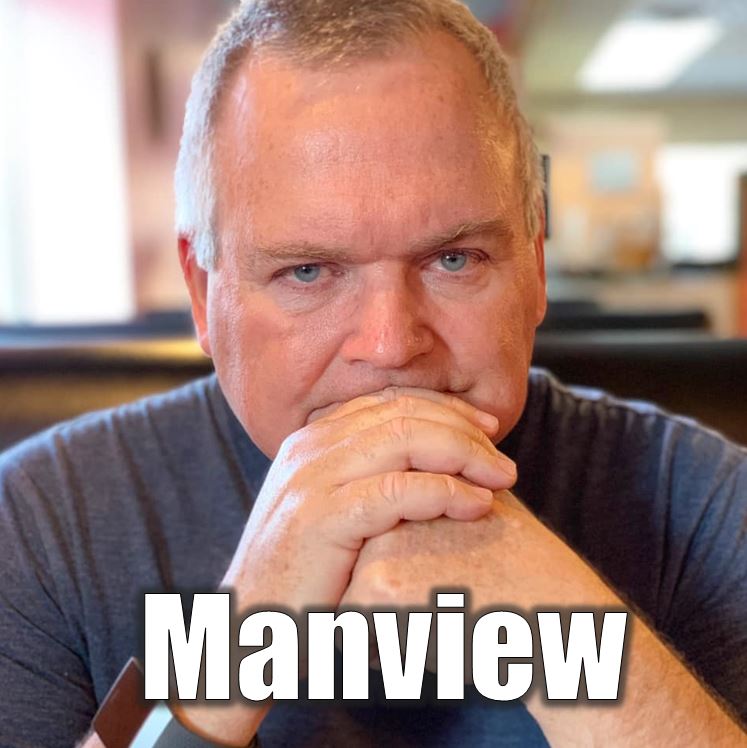 After a three month break of caring for others and avoiding reading romance. Mr. Manview is back! This review is of a book I read before going on break as I was expecting to meet one of the authors at a conference in US. Unfortunately due to unforeseen circumstances, our meeting did not eventuate.
I have been trying to read a variety of romance sub-genres (yes, I have a review of a BDSM novel coming up soon!), but find my favorite sub-genres are:
Corporate romance (the boss type of thing)
Romantic suspense (we need to do each other, even though we hold be saving the world)
Historical romance (proving people have been doing it the same way throughout history and there is nothing new under the sun)
I was excited to read America's First Daughter as I love anything about Thomas Jefferson and I also love history and was excited to get his daughter's view into the man he was. This book did not disappoint in that it delivered on that promise. I could not classify this though as historical romance in that there was not much romance at all, more just an execution of duty by procreation! Therefore I would classify it as an historical fiction, not historical romance.
In fact, Martha (the first daughter and often known as Patsy by the family) comes to this very unromantic conclusion as to the state of marriage some 300 years ago:
"But after thirty-four years of marriage, I now saw union between man and woman was the same as union among the states—as a series of debates and compromises that might hold it all together for a few more years, or end in a painful separation."
There you have it, romance stripped naked! Not the type of thing that inspires a woodie from Mr. Manview! But a good interpretation of how romance often uses the head to over-rule the heart.
I really enjoyed this book as it was extremely well researched and aligned with history. Additionally, it developed plausible views of what was happening behind the scenes with the family, the relationship between father and daughter, the relationships of those who had to balance securing their futures and protecting the country and also the much-examined relationship of Jefferson and his slave girl, Sally Hemings. I felt like I was reading history with an insider's view and a woman's view of what was happening at the personal level.
The other thing I really enjoyed was that this book made me think about a lot of things, including:
Slavery and abolition
Inter-racial relationships
Family loyalty and its importance
It has also inspired me to want to read and research more on topics such as:
French Revolution
Jefferson family life
Bios on children and grand- children
William Short
Thomas Mann
Sally Hemmings and the Hemming family history
Wayles family
This book presents the harsh reality that pioneer families had to endure, and especially the hardships of women at the time. They had no or little control and influence over their bodies or their life. Most decisions were made by men. Yet, Patsy showed how she could influence and accomplish things in spite of that.
Is this book a romance story - no. But is it a book worth reading - most definitely, yes.
View all my reviews
About the author


Stephanie Dray:
Website
-
Facebook
-
Twitter
-
Goodreads
Laura Kamoie:
Website
-
Facebook
-
Twitter
-
Goodreads
About the reviewer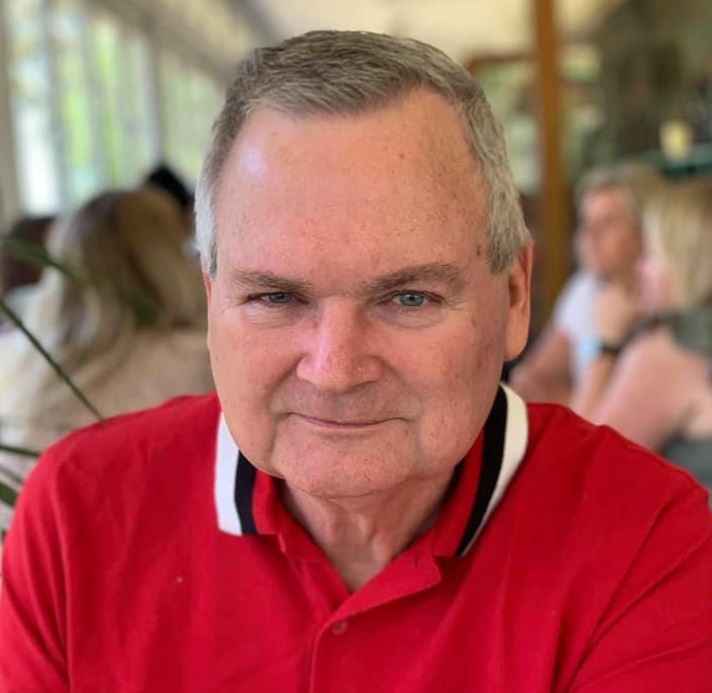 Steve Shipley:
Website
-
Facebook
-
Twitter
-
Amazon
Find Deanna around SOCIAL MEDIA: