Husband Heel (Husband #3)
by
Louise Cusack
Purchase link:
Amazon
Helen's rating:
Heat rating: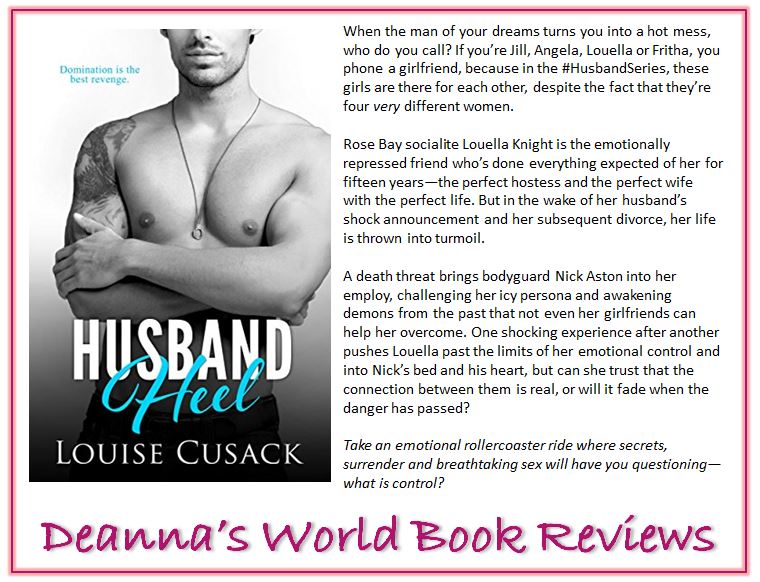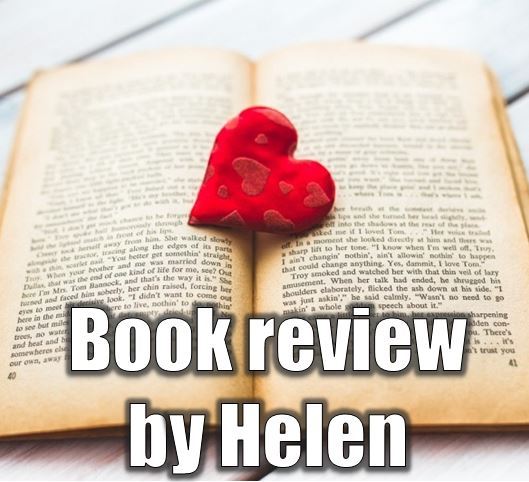 This is a steamy, hot and sizzling story about a Rose Bay socialite, her three best friends and the bodyguard that is keeping her safe after her ex-husband, Marcus Knight (well nearly ex-husband) gets himself into trouble.
Louella Knight is wealthy and can come across as standoffish she grew up in the country with parents that were anything but loving. She is emotionally scarred from her childhood but she has made three friends that she loves and would do anything for. These friends are Jill, Angela and Fritha who we have met. Jill and Angela have had their HEA which were beautiful and now will Louella finally find love, happiness and really good sex with her bodyguard, the one with that tattoo and the body to go with it after her failed marriage?
Nicholas Aston comes across as a quiet man. He shows strength and is most polite and caring and has been keeping Louella safe. He is so attracted to Louella but he must keep his job and pleasure separate. He also has some issues from his past and he has secrets that he has kept from Louella for a reason. Her safety is so important to him and with danger lurking when Marcus is kidnapped and a ransom demand is made, he moves to the room next to her to keep her safer. How much longer can he keep his thoughts and feelings to himself?
I loved this one from start to finish. So many emotions and feelings are jumping off the pages and the sex is hot and sizzling. Keep a fan at the ready as Louella finally finds love with the right man and learns more about making love. Hmmm … and of course Nicholas needs Louella as much as she needs him. There are many ups and downs to go through before they get their awesome HEA. I have to say that I am very fond of Nicholas. He is one sexy hero. The settings are wonderful - Sydney and Italy. Also, the love that these four girls share and what they would do for each other is beautiful, bring on Fritha's story I am sure it is going to be a fab story. Thank you Ms Cusack for another awesome sizzler :)
View all my reviews



About the author


Theresa Rizzo:
Website
|
Facebook
|
Twitter
|
Goodreads
About the reviewer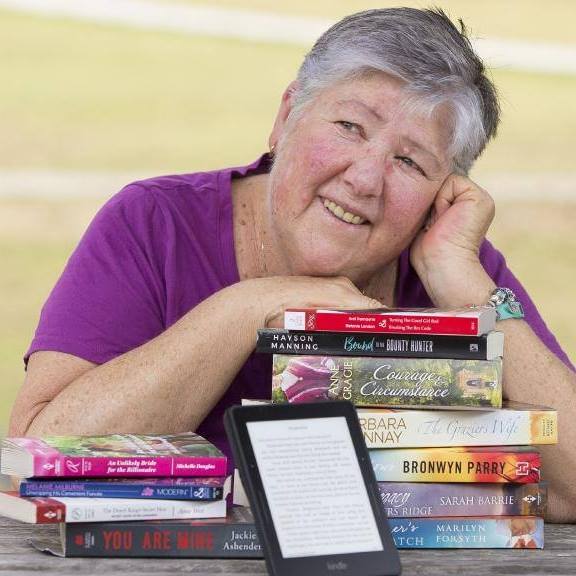 Helen Sibbritt:
Facebook
-
Goodreads
Find Deanna around SOCIAL MEDIA: