Hello! Hello!
I'm back!
Yeah, after more than two months away, I am back from my "vacation" in the US. Truth be told, it hasn't been much of a vacation if you've followed me on my journey where I've talked about it in previous blog posts
here
and
here
. Mostly I was lamenting the lack of reading done while on the trip since we spent most of it in hospital and caring for Steve's dad who took ill. Seriously, reading laments aside, he got very sick and we thought he was going to die. We are glad we were around to help look after him and help out Steve's mom. For those of you asking, Steve's dad is on the mend. He is currently in transitional care and is slowly but steadily improving. We hope he will be home soon.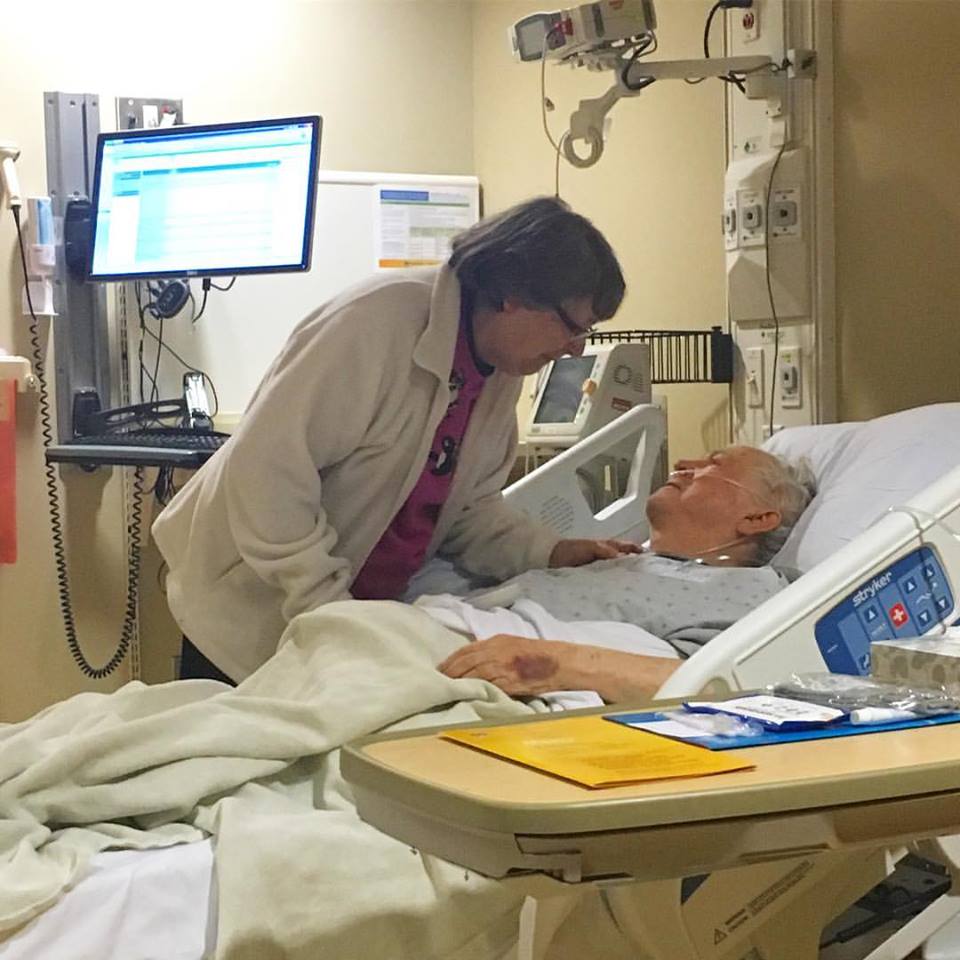 I love this picture of mom kissing dad good night while he was in hospital. Such a sweet and tender moment. They have been married 64 years.
Aside from that, and likely because of it, I have been behind on reviews. My apologies. I've had NO time to read.
I did a quick post to the
bloggity group
and
Facebook page
with a brief update and apology about it and everyone was very kind. I do appreciate it.
I am going to start back on track with the reading / reviews pretty soon. Reading first, then reviews. I've got a few solid dates set for reviews which I'm working towards - those first. For others who have been kind enough to be flexible, I am working on fitting everyone back into a revised schedule for reviews to go up again. Thank you for your patience.
Fortunately, I've had the wonderful
Helen
helping me and her content has been invaluable. She's sent me so many great reviews that she's really sustained the blog while I've been away and also now. I don't know what I would have done without her.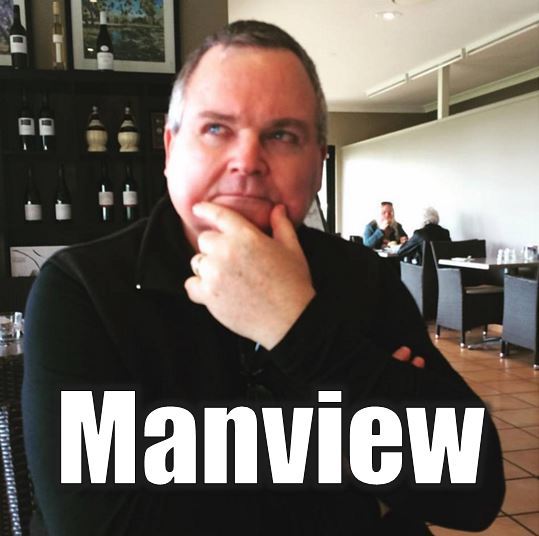 And never fear, there's another
Manview
on the way. Steve's read a book while away and he's got a review coming. I'm looking forward to it. I hope you are too.
Back on the vacation front, aside from the hospital stuff, we did fit in a road trip to Colorado, though the road trip to New Orleans was cancelled. My best friend, Arni came all the way from Iceland to Minnesota to visit with me. We had a grand old time. We also worked out we spent 45 hours in the car together on the road trip. It's a wonder he didn't get kicked to the curb. Honestly though, he was a great travel companion and I miss him very much.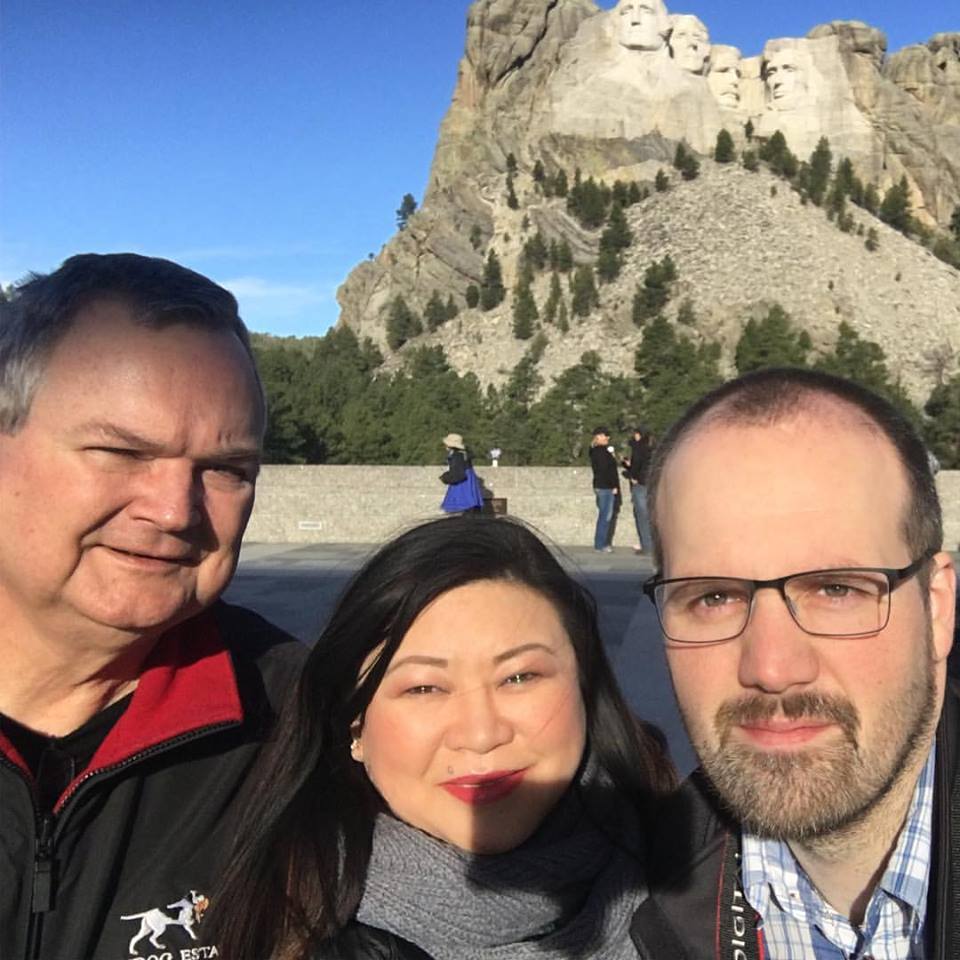 Excuse the selfie stick fail with the shadow. First time using a selfie stick. Likely also the last time, but we wanted to try to get Mt Rushmore into the picture with us. That's Steve, me and Arni.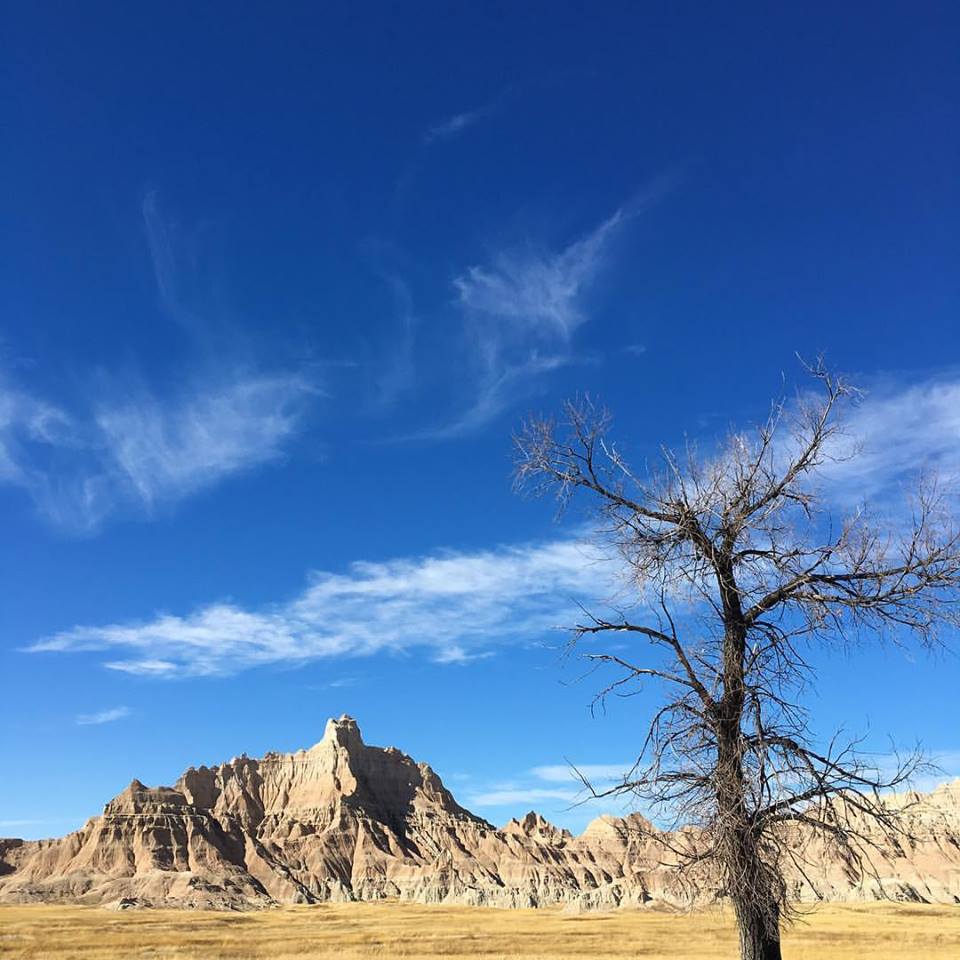 The Badlands were spectacular. This is my rather artistic picture of it. I love it. :-)
Along the way, with all the sightseeing (Mount Rushmore and the Badlands), we also caught up with authors
Elaine Levine
and
Pamela Clare
as we were close to where they lived. I enjoyed some time with them and got some books signed. :-)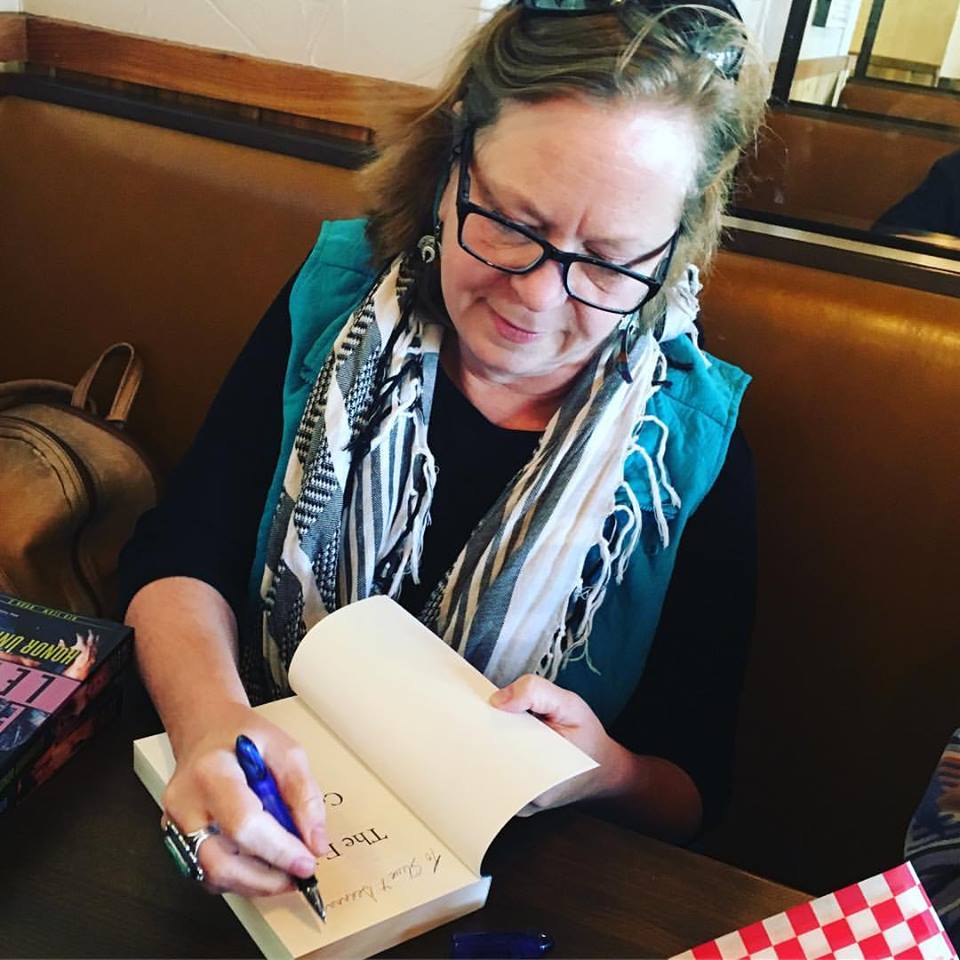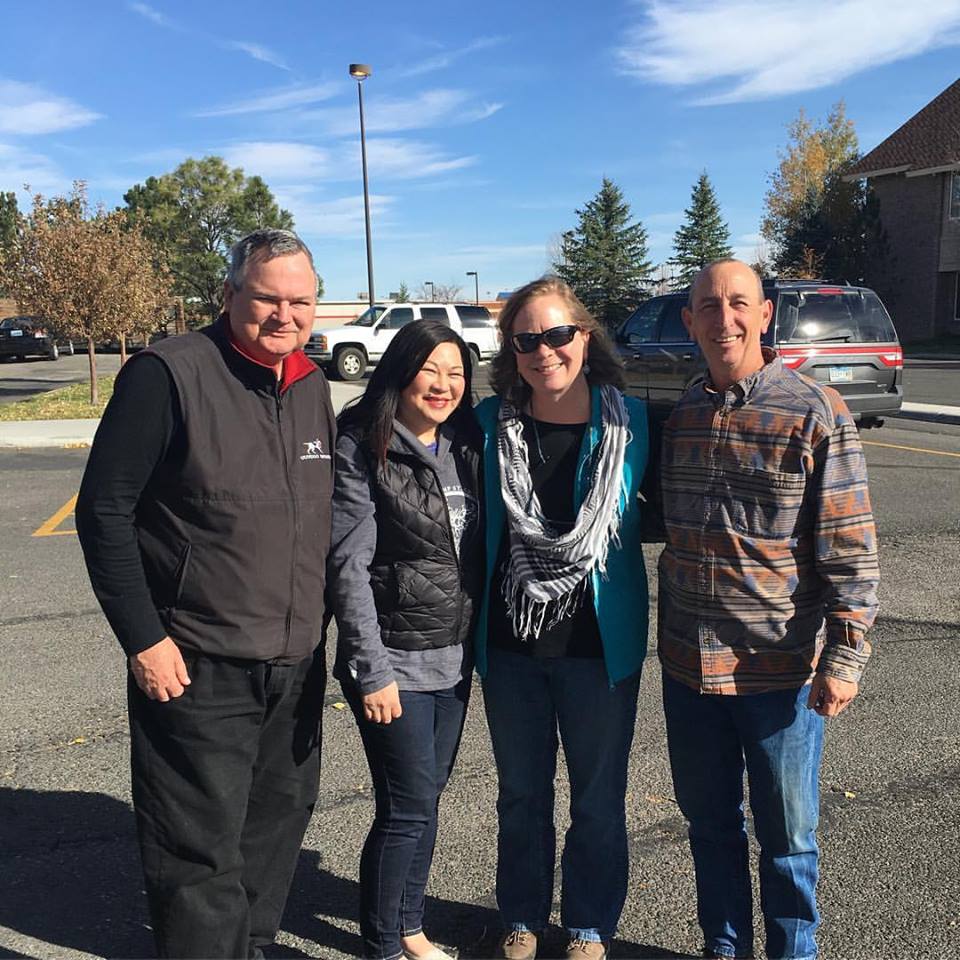 Elaine signing a few books for me, and a group shot of Steve, me, Elaine and her husband, Barry. Both Elaine and Barry were delightful.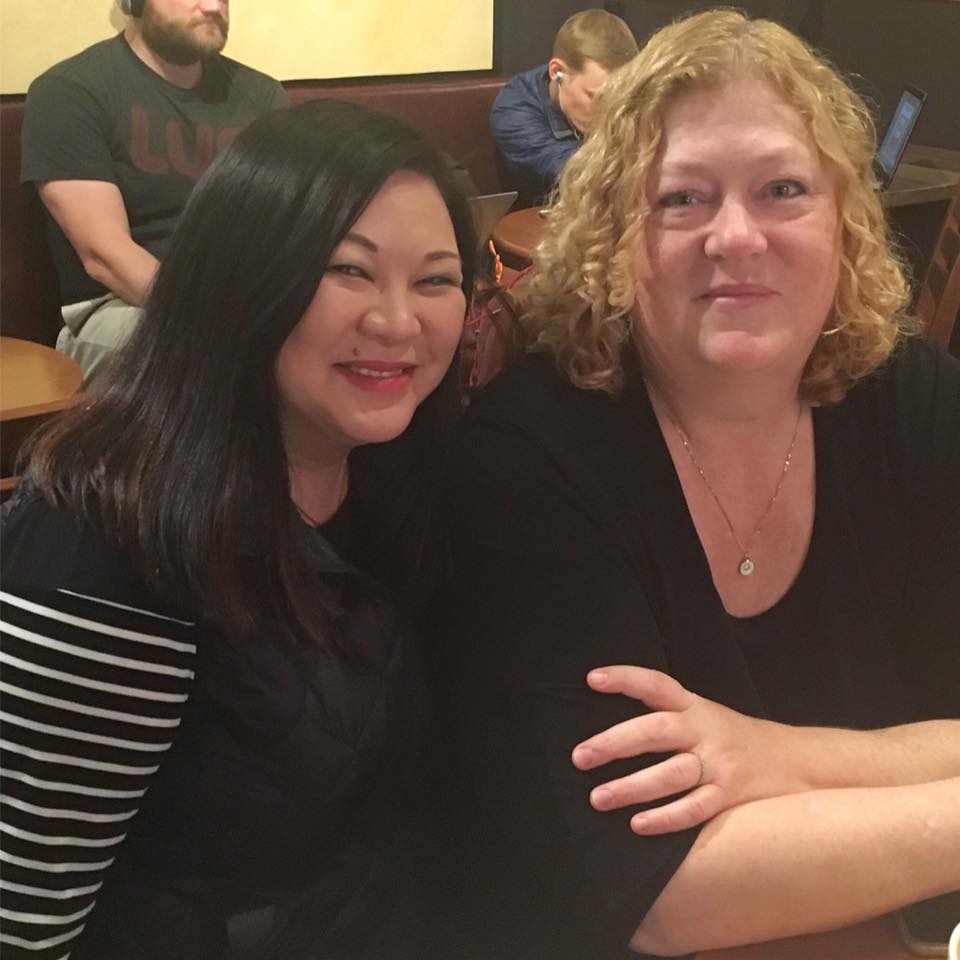 Me with Pamela Clare - such an interesting woman
On Pamela's recommendation, with the little time we had left on Boulder, Colorado, we drove up the mountains into Nederland. I was rather excited to see the mountain town itself as that's the town Pamela used to model where her latest contemporary romance series Colorado High Country is set. Now I can picture the town when she talks about it in her books as I read them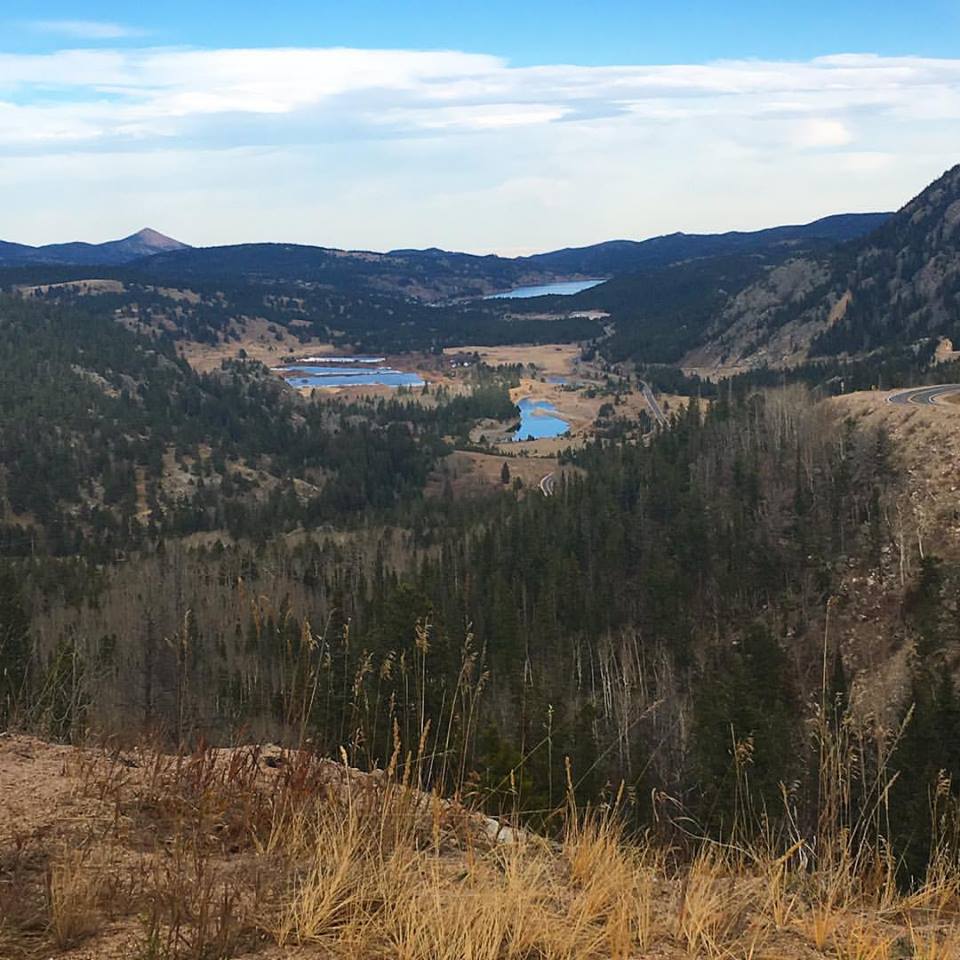 High up in the mountains
.
That's it for the brief recap of the vacation.
There's going to be a re-jig of the blog over the coming months and into the new year. I'm still working through that but I'll have the announcement soon. Likely after Christmas or early in the New Year.
I'm really excited about the reading line-up I've got. Aside from review books, I'm also making time to fit in fun books. I'm particularly excited about Nalini Singh's
new Guild Hunter book
.
That's it from me for now.I hope you are well. I've missed everyone and I've missed blogging.
What are you excited about that's been recently released or coming soon?
Find Deanna around SOCIAL MEDIA: